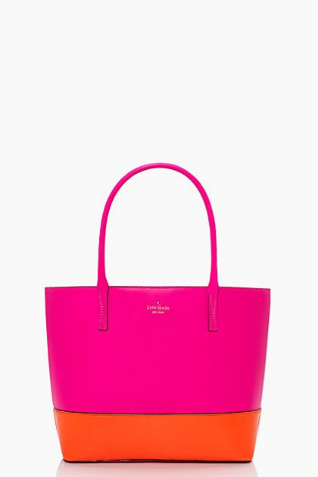 I remember the first time I drove past the borderline and made my very first purchase at Kate Spade. I mean, who can resist the bright colours and adorable patterns in their little glam shops! Fast-forward a few years later, this American fashion house has finally found its home in not one, but two new locations in Toronto. With the first store making its grand Canadian open in Yorkdale near the end of last year, Downtown Yorkville has also just recently welcomed this super femme designer into its neighbourhood as the Canadian flagship store.
Known for their chic, girly colours and patterns of fun stripes and polka dots, Kate Spade New York is no doubt the definition of feminine and flirty. Originally started as a handbag brand, Kate Spade has been able to successfully expand into a full-blown lifestyle selling an array of fun products from clothing to fashion accessories, shoes, wallets, stationary items and even beauty products. I for one am definitely glad that Kate Spade has finally found its Canadian home right here in Toronto. Stop by the Yorkdale or Yorkville location for a little sprinkle of flirty fun with Kate Spade!
1. Yorkdale Mall Kate Spade, Image courtesy of Torontolife
2. Kate Spade Rosita Dress, $448
3. Kate Spade Celina Dress, $199
4. Kate Spade Madison Park Small Coal Handbag, $189
5. Kate Spade Metro Watch, $175
By: Oleena Mak, Toronto
Are you an employer? Post your job here.
Are you a job seeker? Find fashion jobs here.