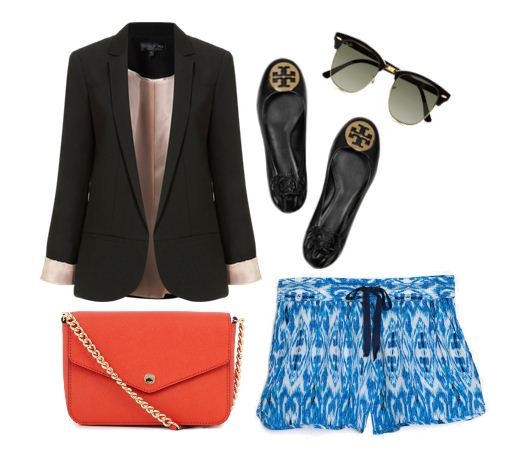 I'm always inspired by Joe Zee's posts for ELLE – he has an intuitive and witty approach to styling various occasions' different ways. His outfits cover everything from baseball games, to first interviews or mom time, which got me thinking about how to style various activities for Summer. In the coming months, long weekends compose many of our mini escapes, and whether a weekend away means jetting to New York, Toronto, or Seattle, or hitting your country cottage or cabin, you will inevitably want to compose a look that meets the needs of your chosen locale. I've dreamed up two juxtaposing ensembles for two disparate trips – one for the sightseeing city vacation, and the other for country living. See my picks for each respective jaunt to ensure you are one happy camper, or happy city dweller.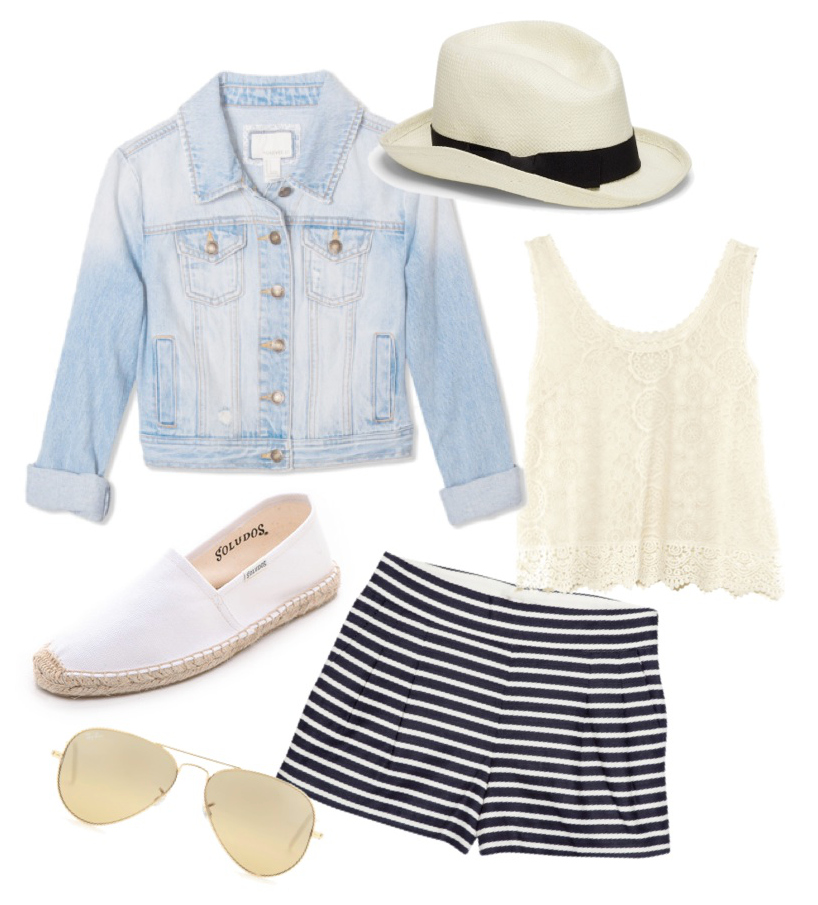 Country Look (Clockwise from left)
1. H&M Denim Jacket, $49.95
2. Club Monaco Panama Hat, $69.50 CAD
3. H&M Lace Top, $23 CAD
4. J. Crew Striped Shorts, $65
5. Ray-Ban Aviators, $157 CAD, available at Shopbop
6. Soludos Flat Espadrilles, $29 CAD, available at Shopbop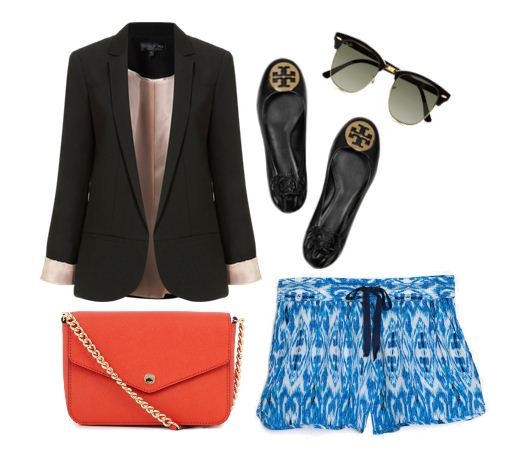 City Look (Clockwise from left)
1. Topshop Blazer, $90 CAD, available at The Bay
2. Tory Burch flats, $235 CAD, available at Shopbop
3. Ray-Ban Wayfarers, $157 CAD, available at Shopbop
4. Joie Silk Shorts, $186 CAD, available at Shopbop
5. MICHAEL Michael Kors Purse, $195 CAD, available at Holt Renfrew
By: Ali Leier, Vancouver
You should follow me on Twitter @alileier.
Are you an employer? Post your job here.
Are you a job seeker? Find fashion jobs here.