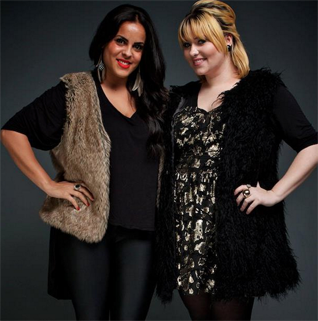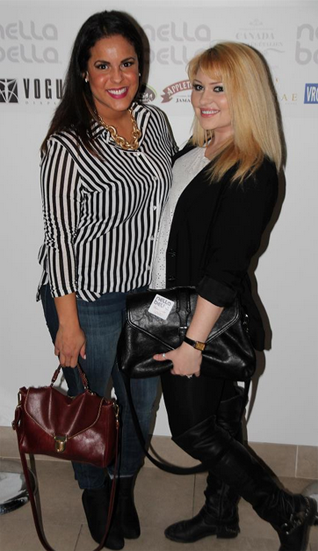 Meet Dani & Ally; the duo behind one of Canada's biggest fashion and lifestyle blogs, Girls of TO. Girls of TO's mission is simple, to bring to readers all the Toronto has to offer, whether that be fashion trends, event coverage, beauty tips or product reviews. It's obvious that the girls have a lot of fun with their work, making the blog an always upbeat, entertaining read. I asked the girls a few questions to help shed some light on what goes on behind the scenes during the blogging process:
Zoe: What was the inspiration behind starting Girls of TO?
Dani & Ally: We figured since the dream of having our own TV show may have been a little far-fetched, we needed a different creative outlet to talk about what we loved and to share it with women just like us. We've been best friends and neighbours since the age of five so it was only natural that we had similar interests and goals. The science behind it all is very simple: we're girls, we live in TO, and we love fashion.
Z: What's your favourite part of blogging?
D & A: The best part about blogging has definitely been the wonderful people we've met. Canada has incredible talent and being able to see it unfold and witness it first-hand is always an unforgettable experience.
Z: Who is your go-to designer?
D & A: It's hard to pick just one designer. With so much talent in Toronto alone, sticking to a select few can be a challenge. Caitlin Power has stood out to us since the first time we saw one of her collections in 2010 at the Drake Hotel. Another favourite is Lucian Matis for obvious reasons: he's insanely gifted. No Toronto girly-girl can go wrong with Pink Tartan. And when it comes to picking out the perfect bag we always rely on Nella Bella.
Z: What trends should we avoid this season?
D & A: We've noticed a lot of metallic on the runways all over the world for S/S 2013, and although we love it, we think it could be tricky to pull off. No trend should be completely avoided if the person interested in it thinks it's right for them. We don't consider ourselves "trend followers" so we'll let Coco Chanel give advice on this one: The best colour in the whole world is the one that looks good on you
Z: What trends should we embrace this season?
D & A: Stripes please! Flattering prints and anything monochrome. The best trends to follow are the ones that won't go out of style. When you're investing in a piece of clothing, designer or not, you should buy it because you love it and feel good in it.
Z: Any advice for readers on how to start their own blogs?
D & A: Although blogging is harder than some people think, the formula is quite easy. As long as you love what you're writing about and have the passion to commit to it, the rest falls into place. Just as designers edit their collections, bloggers need to do the same with their content. Write to the people you want to attract – more often than not you'll find that your readers are a reflection of yourself.
Z: In your experience, is Canada a harder place to be a fashion blogger or an easier place?
D & A: We think it's not so much about where you're blogging but what you're blogging. Anyone can write about what they love – it only becomes challenging when they have expectations of what they want in return. We can't all be sitting front row at Paris fashion week, but you get back what you give and with a lot of hard work, creativity, and the right connections, you can rise to the top no matter where you are.
Z: What are your goals for Girls of TO five years from now?
D & A: We'd be lying if we didn't say we have big plans for the coming years, but we don't want to give away any secrets just yet. Ideally we'd love to grow our content and our team so that the women in Toronto have a one-stop-shop for everything in the city.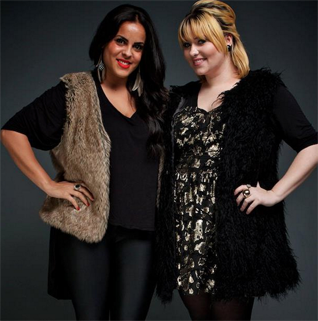 All images courtesy of Girls of TO. For more information on the blog please visit:
www.girlsofto.com or their Facebook page.
By Zoe Alexandra Torell, Toronto
You should follow me on Twitter @blueauguste
Are you an employer? Post your job here.
Are you a job seeker? Find fashion jobs here.