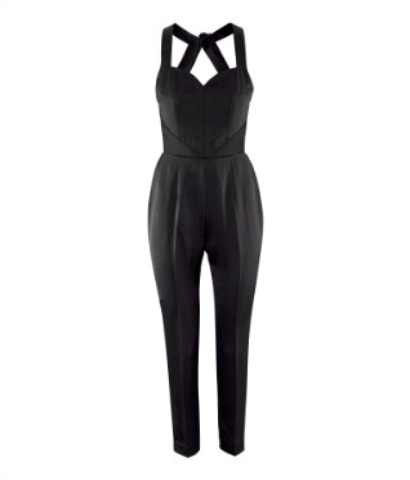 When spring comes around, we usually picture a bright, pastel wardrobe, but this year spring colours are singing a different tune. The colour of choice this year? Black. That's right, you heard me, the dark shade usually associated with the wintery months is crossing over into our Spring/Summer season. Not only is this colour choice a statement, but I think adding dark touches during the sunny season is ultra chic. Many lines are beginning to feature dark sultry looks for this season, so jumping on the black bandwagon is really simple. Try a black leather vest over a white lace dress, the contrast of feminine colours with a bit of a hard edge will have all heads turning in your direction.
1. Bebe Devin Studded Sling Back, $159
2. Topshop Cut Out Crop Top, $22
3. Topshop Aztec Jersey Taper Trouser, $28
4. Miu Miu Bow Embellished Bandeau Swimsuit, $245, available at net-a-porter
5. H&M Satin Jumpsuit, $80
6. H&M Leather Skirt with Quilting, $149
By: Layan Barakat, Toronto
Are you an employer? Post your job here.
Are you a job seeker? Find fashion jobs here.