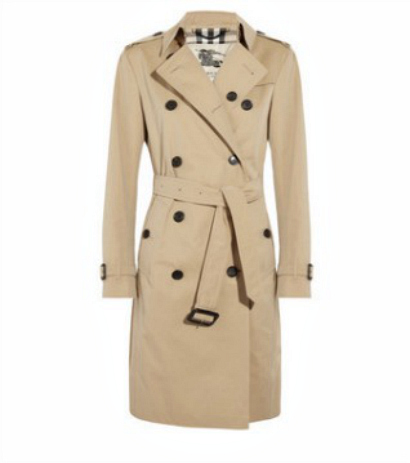 The saying goes that April showers bring May flowers, well with the drizzly days on the horizon, we need to prepare with our most fashionable water-resistant pieces. With plenty of adorable accessories out there to shield us from the rain, we sometimes forget the most classic of all garments, the rain coat.
With times and trends changing from year to year, the rain coat has undergone various transformations. From the classic trench Audrey Hepburn wore in the last scene of Breakfast at Tiffany's, to the more modern pieces of the millennial era, we have never had more options when it comes to this outerwear garment. Don't let the rain keep you indoors, make a splash in a trendy raincoat this season.
1. Burberry London Cotton Twill Coat $1,495, available at Net-a-porter
2. DKNY Flounce Bottom Trench $140, available at The Bay
3. Boy. By band of outsiders $945, available at Matches Fashion
4. Valentino Sheer Trench $800, available at Farfetch
5. Mango Black and White Trench $114
6. Topshop Grey Coated Raincoat $96
By: Layan Barakat, Toronto
Are you an employer? Post your job here.
Are you a job seeker? Find fashion jobs here.