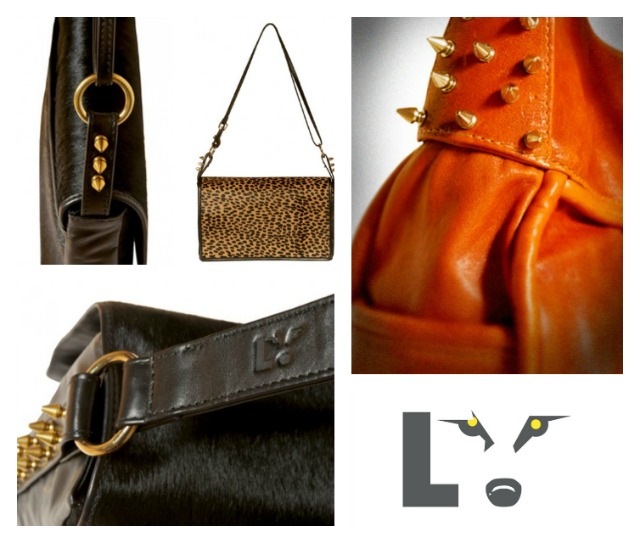 DSquared, Obakki, David Dixon, Pink Tartan, Matt & Nat – Canadian designers are indisputably taking the fashion world by storm, marking our home and native land a key player when it comes to cutting edge style. There's nothing more delightful to a fashionista of the True North than the discovery of new and upcoming Canadiana brands following suit, which is why handbag couture house Lloyd and Wolf is a label to love!
Based in Vancouver, Lloyd & Wolf is a uniquely limited-run, couture-oriented brand of handcrafted leather accessories designed to reflect the fierce individuality of its coveters. An array of luxe, textured Spanish and Italian leathers and skins, rich colours, adorned with the brand's signature spiked hardware creates a unique collection of must-have bags to tote.
In a mass-driven world, there's nothing more treasured than a couture 'pièce de résistance', which is why Lloyd and Wolf's philosophy of hand-numbered creations holds true. Focusing on intricate workmanship, combining classic style with rock n' roll edge and luxurious quality sets the brand apart from the rest. Fiercely individual, it's how Lloyd and Wolf rolls!
Oh, Canada we stand on guard for thee, in lush leather embellished with a dose of heavy metal. Lloyd and Wolf, we wear you proudly.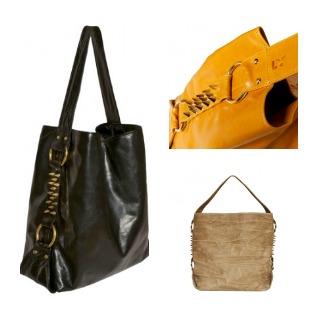 The Abi tote is a no-nonsense must-have and my personal fave! Excellent for storage, featuring zip and slide pockets for easy portability – hello, airport security – it's a traveller's dream bag.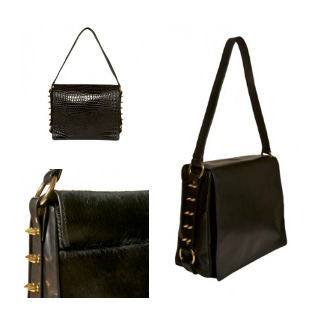 Oh Chrissy, you're so fine in an array of black croc leather, calfskin and hair-on calf. A classic shape with edgy detail, including several pockets to stash purse essentials makes this structured shoulder bag a versatile day or evening tote.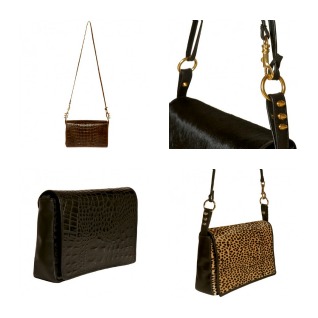 Good things come in small packages, but that doesn't make the Maddy bag any less fierce! A detachable strap and hidden straps converts this piece easily from a cross body to a shorter shoulder bag, to a clutch. Oh, how we love style chameleons!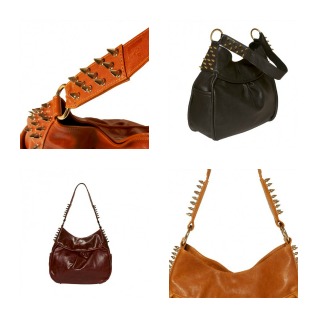 The one that started it all, Phoebe's soft hobo shape is a day bag to sport. Function and fashion unite to create this popular piece, with signature spike hardware to add that extra edge, whatever your errand.
1. Style Inspiration: Lloyd and Wolf Couture Current Collection, image courtesy of Lloyd and Wolf Couture
2. Lloyd and Wolf Abi bag, $650, available exclusively online at Lloyd and Wolf
3. Lloyd and Wolf Chrissy bag, $850, available exclusively online at Lloyd and Wolf
4. Lloyd and Wolf Maddy bag, $450 available exclusively online at Lloyd and Wolf
5. Lloyd and Wolf Phoebe bag, $595 available exclusively online at Lloyd and Wolf
By: Ashley De Filippis, Toronto
You should follow me on Twitter @LovedoveAsh.
Are you an employer? Post your job here.
Are you a job seeker? Find fashion jobs here.