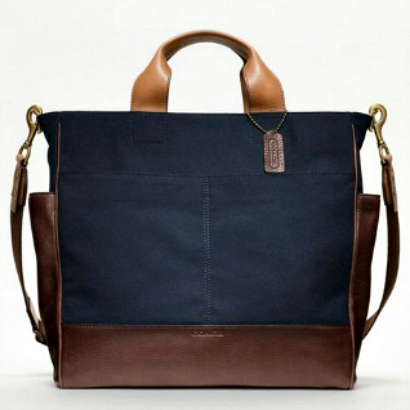 The computer bag is an evil necessity for students, writers and anyone who needs to lug their laptop around from the office to a coffee shop. Unfortunately, the computer bag is often made of scratchy, but durable, nylon and it really doesn't add much flare to an outfit. Luckily, there are diamonds in the rough that not only serve a purpose, but also look stylish. Happy typing!
1. Roots Sorority Tote-Prince $268
2. Kate Spade Nylon Calista $328
3. Barbour Tarras Messenger Bag, $199, available at Te-Koop
4. Sanqvist Erik Messenger Bag, $231, available at ASOS
5. Coach Bleecker Leather Colourblock Utility Tote $568
6. Marc Jacobs Pretty Nylon 15" Commuter $128
By: Gabi Pirraglia, Toronto
You should follow me on Twitter @gabi_pirraglia.
Are you an employer? Post your job here.
Are you a job seeker? Find fashion jobs here.