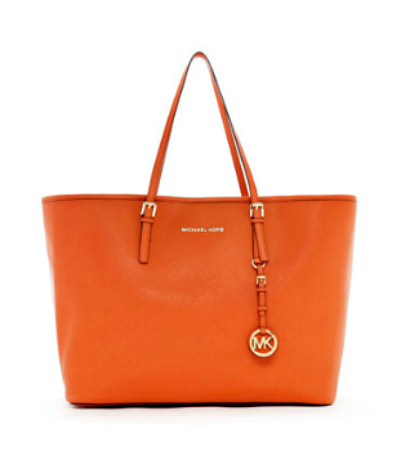 This Christmas send the jetsetter in your life off in style with travel trinkets perfect for the girl-on-the-go. Whether it's a quick weekend jaunt, in flight journey to a vacation destination or long road trip to visit loved ones, the jetsetter is always on the move and exudes effortless style while getting away.
From luxurious cashmere sweaters to super cool foldable sunglasses, send your friend packing with chic, smart accessories and top-shelf products that marry form and function. These gifts for the ultimate jetsetter are sure to delight trendy globetrotters wherever their travels take them.
Travel Timepiece: Stay in check and on time with a dual time zone watch and keep track when you're coming and going.
Passport Cover: Store and protect your jetsetters travel lifeline with a pretty pink passport cover.
Carry On Baggage: Give your globetrotter the gift of the perfect travel companion with a cool carry on bag in a distinguishable graphic pattern to save time and hassle at baggage claim.
Wrap Scarf: For casual cool sophistication and effortless elegance, give your traveler a luxe leopard print scarf to throw around her neck when layers are absolutely necessary.
Eye Mask: Let your wandering nomad rest her weary eyes behind a chic eye mask to ensure sleep comes easy on those overnight escapades.
Jewellery Case: Keep precious pieces safe and avoid tangled chains and knotted necklaces for good with easy and compact jewellery storage.
Cashmere Cardigan: Sumptuously soft and warm, your favourite traveler can cozy up to a luxurious cashmere cardigan to fight the airplane chill.
Travel Tote: Accommodate your girl-on-the-go's need to pack everything with a roomy travel tote she'll keep in tow long after the vacation is over.
Ballet Flats: To give your tired traveler's aching feet a rest, let her slip into something a little more comfortable like a ballet flat.
Foldable Sunglasses: Hide jetlagged eyes and a makeup-free face behind oversized sunglasses that fold away in a snap for easy transportation.
Luggage Tag: Never let your jetsetter suffer at baggage claim or with lost luggage again with a leather luggage tag that makes her bag distinguishable from the rest.
Toiletry Bag: Store all your jetsetters unmentionables in a carryall cosmetics case to keep necessities near by at all times.
1. Gucci I-Gucci Collection Dual Time Zone Watch, $1,350
2. Kate Spade Passport Holder, $68
3. Diane von Furstenberg Carry On Baggage, $120
4. Banana Republic Leopard Print Scarf, $49.50
5. Fred Flare Holly GoLightly Sleep Mask, $15
6. Coach Jewellery Case, $78
7. J.Crew Cashmere Boyfriend Cardigan, $198
8. MICHAEL Michael Kors Travel Tote, $278
9. Tory Burch Ballet Flat, $235
10. Jimmy Choo Foldable Sunglasses, $365
11. Smythson Luggage Label, $100, available at Barneys
12. Marc by Marc Jacobs Cosmetics Case, $118, available at Shopbop
By: Megan Correia, Managing Editor, Toronto
You should follow me on Twitter @MeganAlyssaC.
Are you an employer? Post your job here.
Are you a job seeker? Find fashion jobs here.