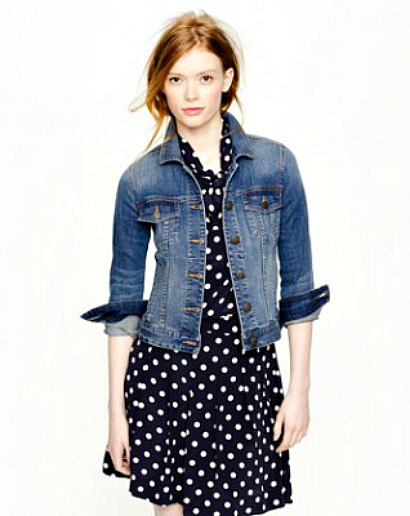 The denim jacket is a trend that always seems to come back. This fall, wear yours cropped and fitted to show off a feminine shape. It's just the thing to throw over a sun dress to bring it into September. Denim jackets lend a casual touch that can lighten up any outfit. Avoid boxy boyfriend styles, excess embellishments, or obvious washes—streamlined denim with classic hardware is the way to go. It will complement anything and everything, providing the perfect final touch once it's a little too chilly to leave the house sans jacket.
1. Diesel Denim Jacket, $263, available at ASOS
2. Forever 21 Cropped Denim Jacket, $30
3. Levi's Trucker Jacket, $78, available at Urban Outfitters
4. Topshop Moto Crop Denim Indigo Jacket, £38
5. American Eagle Dark Denim Jacket, $58
6. J. Crew Stretch Denim Jacket, $128
By: Sara Constantineau, Toronto
You should follow me on Twitter @sara_rochelle.
Are you an employer? Post your job here.
Are you a job seeker? Find fashion jobs here.