Fashion blogging is a brave new world that changes and evolves everyday. It seems a new online magazine, blog or vlog pops up each week with even more sub-genres emerging in the flurry. One category that seems to be gaining both steam and mainstream attention is DIY fashion blogs. With the mantra "If you can't B-U-Y then D-I-Y" creative bloggers are whipping up runway inspired clothes, accessories and footwear with bigwig DIY fashion bloggers like Erica Domesk of P.S. I Made This and Jenni Radosevich I Spy DIY landing in print publications like Teen Vogue, CNN Living, InStyle and Elle.com and even getting book deals (check out P.S. I Made This…I See It. I Like It. I Make It at Chapters). We've rounded up the top six DIY fashion blogs on our Google Reader so you don't have to.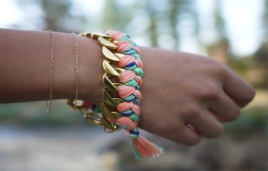 Designer Erica Chan Coffman and stylist Lauren Colodny are the creative minds behind inspiration and DIY fashion blog Honestly…WTF. Look to these ladies for wonderful photography, travel shots, interior design and, of course, creative DIY projects. From a baroque Proenza Schouler inspired scroll necklace made out of chandelier ornaments and decorative wooden molding to easy step-by-step instructions on how to create the perfect arm party, these long distance besties have you covered.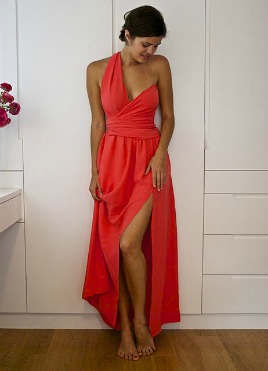 Hong Kong-based DIY fashion blogger Geneva has a passion for crafty style. "DIY Fashion is about recreating the most coveted looks and trends yourself by doing projects that are professional looking, save you money and are also mindful of sustainability and the environment," she says. Geneva artfully documents her DIY creations (including a gorgeous wrapped bodice side split dress), project inspirations and her travels throughout Asia.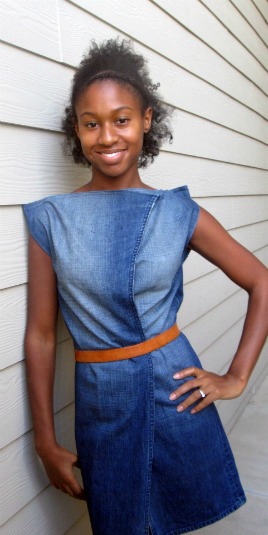 Whitney of Freshly Given is the new kid on the DIY fashion blog block but her creations are anything but amateur. She specializes in repurposing, recreating and reinvigorating thrifted, swapped and inherited clothing finds. Her collection of vintage-inspired creations are oh-so-covetable. Whether you're handy with a sewing machine or are the needle-and-thread type of DIY-er you'll find something to create on this blog. Personal favourites include a pair of men's jeans re-envisioned as a minimalist denim dress and a wrap shirt made out of her grandmother's old skirt.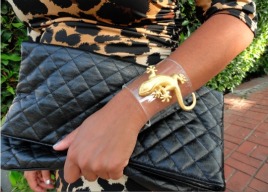 Los Angeles-based wardrobe stylist and fashion blogger Kristen Turner is a self-professed recovering shopaholic who found a cure for her high-end retail addiction in DIYing. With materials ranging from vintage buttons, plastic tubing, miniature rubber toys, duct tape and of course, lots of glitter and glue, she manages to create designer inspired duds and accessories on a budget.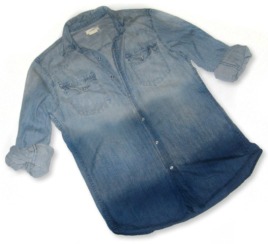 Full-time InStyle layout designer and part-time blogger Jenni Radosevich is a crafty young woman. Her celebrity and runway-inspired no-sew creations have been featured in InStyle, CNN and Elle.com and retailers including Kmart have searched out her skill to bring high-end fashion to the masses. Top projects include an ombre denim shirt, a Jason Wu-inspired lace v-neck shirt and a statement necklace made out of straws, shoelaces and spray paint.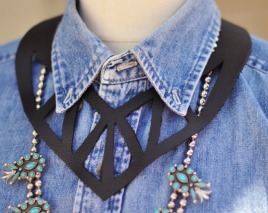 Whether you're looking to add a unique, handmade garment to your wardrobe or spice up your home décor style blog …Love Maegan has you covered. The brainchild of style editor and beauty expert Maegan Tintari, this site features hair tutorials and fashion advice alongside fun and flirty "MIYs" (Maeg-It-Yourself). Favourites include a feathered skirt, a leather cutout necklace and a lanyard bracelet.
By: Septembre Anderson, Toronto
You should follow me on Twitter @SeptembreA.
Are you an employer? Post your job here.
Are you a job seeker? Find fashion jobs here.