It's been a long time coming, but the weather is finally beginning to show some signs of warmth. Though these sporadic little bursts of sunshine are intermixed with plenty of grey skies and rain, it does feel like summer is finally on the horizon.
Many of you are undoubtedly making getaways to sunny destinations to kick-start this return to summer. Though vacation-dressing can be pretty simple in theory (summer dress + sandals + sunglasses and you're usually done), there's no reason why you can't up the ante and add a fashionable edge to your look either! Whether that means playing with bold stripes or throwing in some chic accessories to tie the whole look together, we've got you covered with inspiration from the following two summer looks:

Hollywood actress, model, and Chanel muse Diane Kruger is photographed here in St. Tropez last year at a Karl Lagerfeld-hosted bocce tournament. Though she's still comfortable and entirely warm-weather appropriate, Diane manages to look exceptionally chic by paying attention to the little details in her outfit. Tying your braid or ponytail with a simple ribbon (which can be found for next to nothing at any fabric store) gives your look a retro-inspired, coquettish vibe.
1. Zowie Skirt, Club Monaco $119
2. Wilfred Karol Tank, Aritzia $65
3. Jessica Simpson Sandals, Sterling $114.95
4. Straw Fedora, Gap $29.95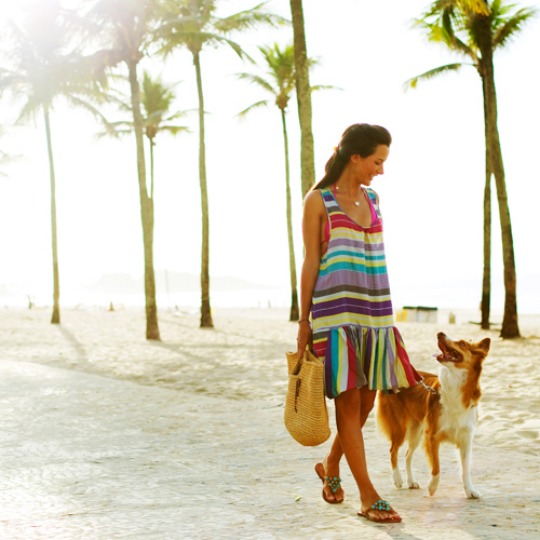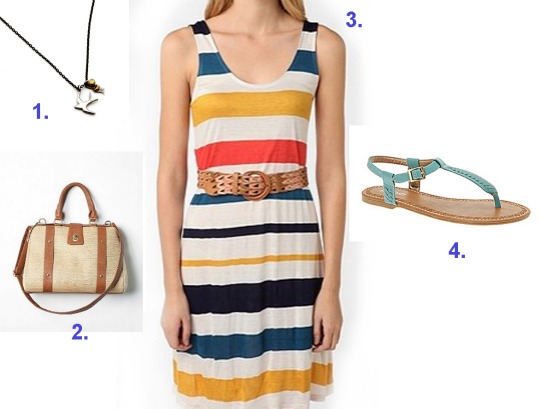 Joana of Rio de Janeiro (captured here by Garance Doré ) perfectly exemplifies ideal beach-side style. This time, it really is as easy as throwing together three pieces. The key is to have standout pieces and to throw them together without abandon. Bright colours or patterns do the trick nicely.
1. Scosha Necklace, Club Monaco $59
2. Kimchi Blue Straw Doctor Bag, Urban Outfitters $58
3. Cooperative Tank Dress, Urban Outfitters $49
4. Rothrock Sandals, Aldo $40
Are you an employer? Post your job here.
Are you a job seeker? Find fashion jobs here.