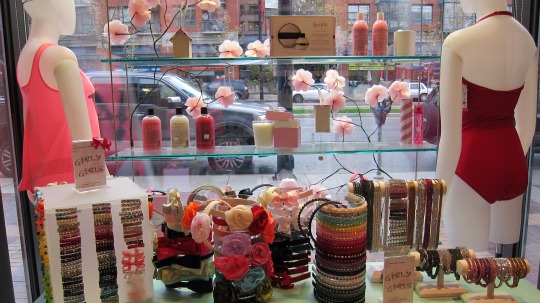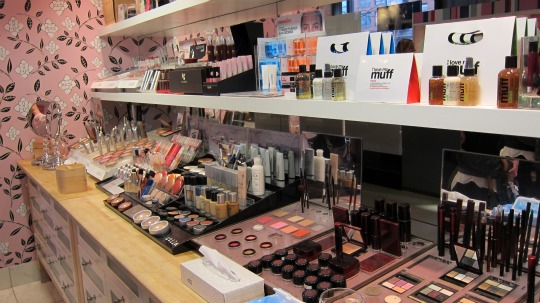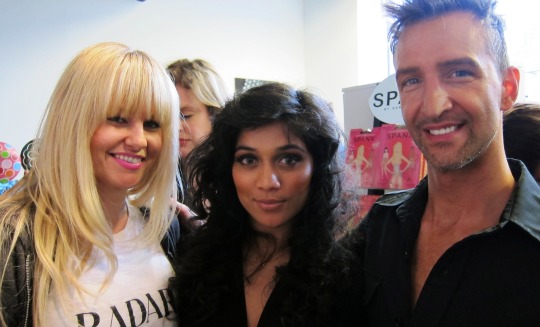 After ten years of pioneering the beauty boutique movement, it was officially time for Beautymark to celebrate their anniversary by moving into a bigger and better location. The unveiling happened last Wednesday, April 27th, and it brought the fashion elite of Vancouver out in droves.
Now located at 1268 Pacific Blvd in Vancouver, The Cross-designed boutique is an impressive two-storied, expansive space. Though the location has changed, the boutique still continues to offer the best of the best in terms of beauty and styling products as well as some of the city's best beauty and hair specialists. Owner Marc Brunet has cultivated an amazing team of specialists, including Chris Funk, the former style director of Blo Blow Dry Bar, nail artist Christina Culver, and more. Not only does the boutique sell beauty and hair products/services, but it also has a baby section and a well-curated collection of clothing and accessories.
Be sure to swing by the store yourself and check out the new space – you'll undoubtedly find yourself walking away with something!
1 – 4. New location photos
5. Owner Marc Brunet and Beautymark makeup artist Kendra Lovick
6. Malania Dela Cruz of Dela Cruz PR , blogger, photographer, and Oscar de la Renta specialist Rebecca Rawlinson, Stephanie Jahla of Obakki
7. Rebecca Rawlinson, singer Rosette Luve, and designer Jason Matlo
8. Stylist Deanna Palkowski
9. Alexandra Suhner Isenberg of Searching for Style and Adele Chan of Blank Communications
10. Fashion blogger Nicole Soon of Le Mode Du Jour and Shannon Heth of Heth PR
By: Alexandra Grant, Vancouver
You should follow me on Twitter @tovogueorbust.
Are you an employer? Post your job here.
Are you a job seeker? Find fashion jobs here.