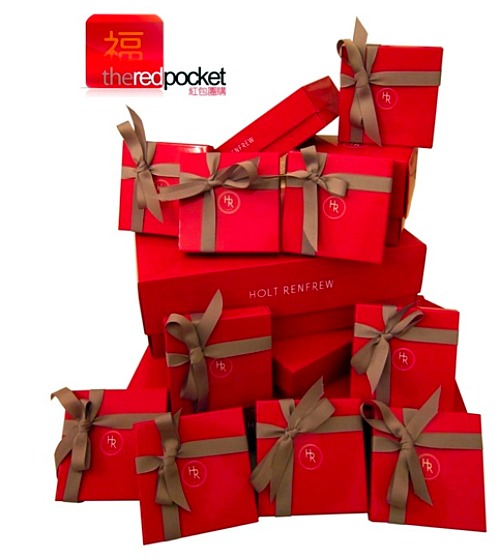 Coveting a Pamela Love cuff, Marc by Marc Jacobs tote, or a pair of Prada loafers? Here's your chance to splurge at Holt Renfrew with a $500 shopping spree! Pretty amazing, right? We think so too.
We've partnered with The Red Pocket to give away a $500 Holt Renfrew gift card! The Red Pocket is the perfect way to discover exciting things happening in your city and experiencing them at huge discounts. Each day, they feature deals at spas, restaurants, events and even simple pleasures like bubble tea, BBQ meats and groceries. They've teamed up with the finest local businesses to offer one great deal each day at an amazingly low price.
Find out more at http://www.theredpocket.com
How to participate:
1. Enter your email address on http://www.theredpocket.com
2. Retweet the following:
"I entered to win a $500 Holt Renfrew gift card via @StyleNineToFive & @TheRedPocket http://ow.ly/4ya87 RT to Enter!"
3. "Like" The Red Pocket on Facebook facebook.com/TheRedPocket
4. Follow @TheRedPocket on Twitter.
5. "Like" us on Facebook: facebook.com/StyleNineToFive
* Winners will be notified by email, from The Red Pocket
* All qualified winners must submit a headshot photo of themselves, for The Red Pocket's promotional uses
* Prizes will be all given out on a designated Saturday afternoon at The Red Pocket's office.
Contest Ends: April 15, 2011.