Living in a climate that has four seasons can be a bit of a challenge for investing in coats. I don't want to constantly be purchasing a coat for each season so I try and find coats that can be transitional from one season to the next. This allows me to spend a little bit more money on the coat knowing that it will be a piece I will have around for a while. I have rounded up some of my favorite coats that transition from summer into fall seamlessly.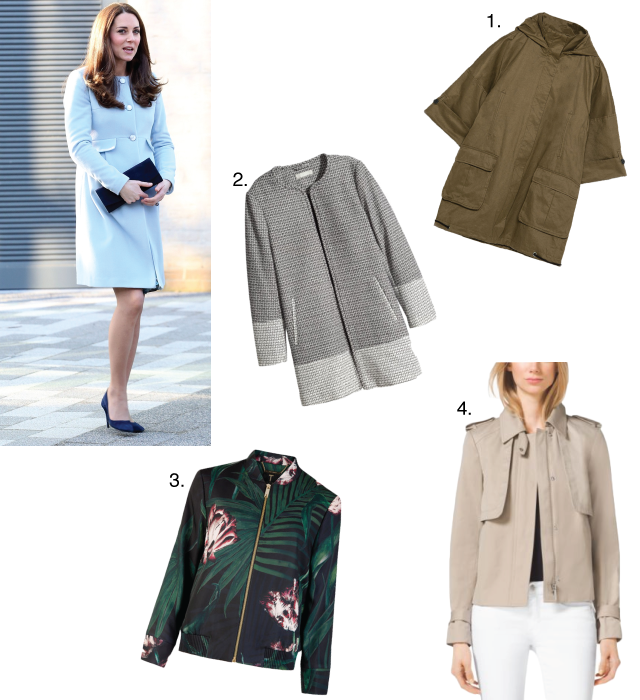 Style Inspiration: Kate Middleton, image courtesy of intothegloss.com
1. Zara Oversized Parka, $119.00
2. H&M Textured Coat, $49.99
3. Ted Baker Palm Floral Bomber Jacket, $227.00
4. Michael Kors Cropped Sateen Trench, $150.00
By Tiffany Janzen, Toronto, ON
Are you an employer? Post your fashion job here.
Are you a job seeker? Find fashion jobs here.
Don't forget to follow us on Instagram for the latest fashion jobs, career advice and fashion trends!