There is no doubt that Danielle Gulic and Yvonne Reidy are merging the gap between fashion retail and bridal and changing the way women approach bridal shopping at LoversLand. Their fresh and inspirational concept store brings you a feeling of ease and comfort, as if you are catching up with good friends over an afternoon of shopping. Entering the world of LoversLand, you are celebrating all that is love whether finding a bridal dress in The Haven or finding pieces for your honeymoon. The best part is you don't need to be a bride to walk right in; there is something for everyone and the girls got you covered.
Style Nine to Five had a chance to sit down with both Danielle and Yvonne and hear more about their journeys, inspirations, and their perspectives on bridal fashion.
SNTF: Can you tell us about the years before launching LoversLand and what lead you to be entrepreneurs?
Yvonne: Similar to Danielle, I had been in the fashion wholesale business for ten years representing fifteen Scandinavian brands, and at that time a lot of my friends were getting married and I found my experience going to these bridal boutiques very tired and dated. With Toronto having a really lively fashion scene and everything changing, I realized the bridal sector had been ignored. I was never truly happy working for someone else, dedicating so much of myself, and sometimes I felt resentful working for other people because I didn't feel like I was being heard or appreciated. All those experiences led me to my path of doing something on my own.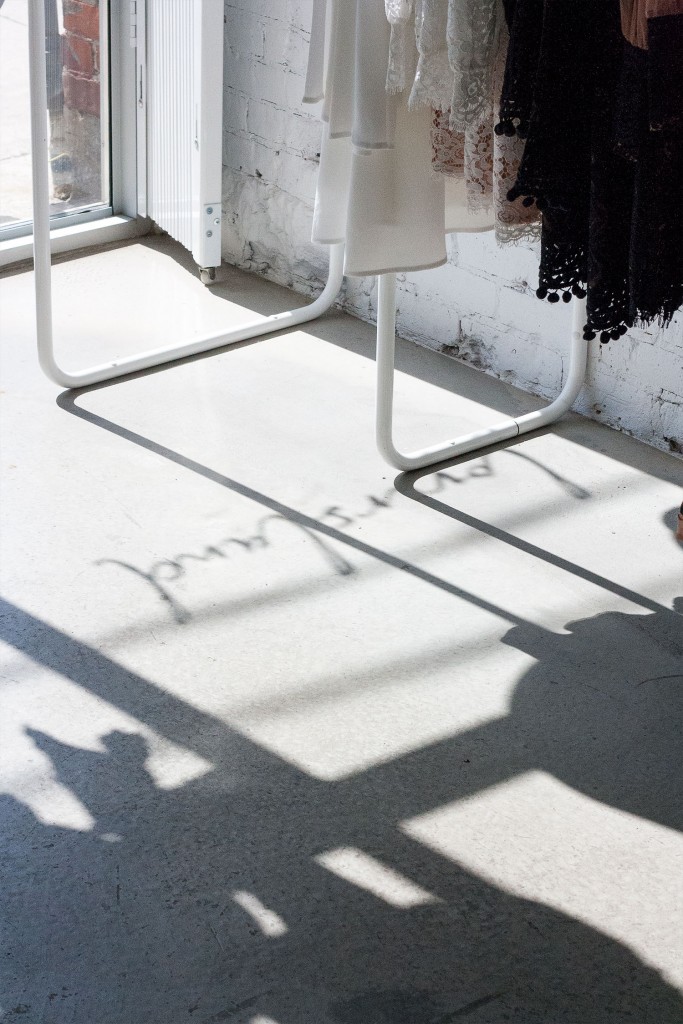 SNTF: How and when was LoversLand created and what was the concept behind the business?
Danielle: The experience I provided for a lot of bridesmaids was very open-hearted, down to earth, and private. Girls were saying their bridesmaid's experience was better than their own bridal fitting so for us the biggest question we had to ask is why is bridal such a separate category to fashion? Why is it in its own category? So we knew it had to be an open and inclusive experience for all customers because we wanted to bridge the gap between fashion retail and bridal. It's odd how the only time you entered a bridal shop was when someone had an engagement ring on and was planning a wedding. For us, love is beyond just the wedding day and we wanted to create a space around that concept. Bridal couples are changing and everything is more customized and personal, so we bring our own style to the bridal industry that has to catch up.
Yvonne: We wanted a place that people kept coming back to. We found it surprising that if a girl had the best experience in a bridal store and she is going to spend the most money on one certain thing I cant believe you just say goodbye to them and don't build a relationship with them where you see them again on their anniversary, valentines day or honeymoon and nurture and grow with that customer.
SNTF: Did you encounter and obstacles while launching the business?
Yvonne: We worked on the business plan for two years before we had the funds to get a space. The first obstacles were coming up with a concept and brain storming our ideas. We knew it was going to be bridal driven but we really wanted to separate ourselves from what was happening. Next step was getting the finances and that was really all about networking which led us to an investor in New York.  We had to pitch the idea and that was a challenge as new entrepreneurs but we got through it, he invested in us, and we were able to move forward. But every day there are obstacles and we are learning as we go.
Danielle: I think a lot of people thought we were crazy when we explained our idea to them. They didn't see our vision like we did, especially when trying to get suppliers. Yvonne always said "just wait, just wait until they see us open" and they see it now. Trying to verbalize your idea to people was a challenge, and knowing we wanted something different and big wasn't a slow step process, we wanted it to be strong and impactful.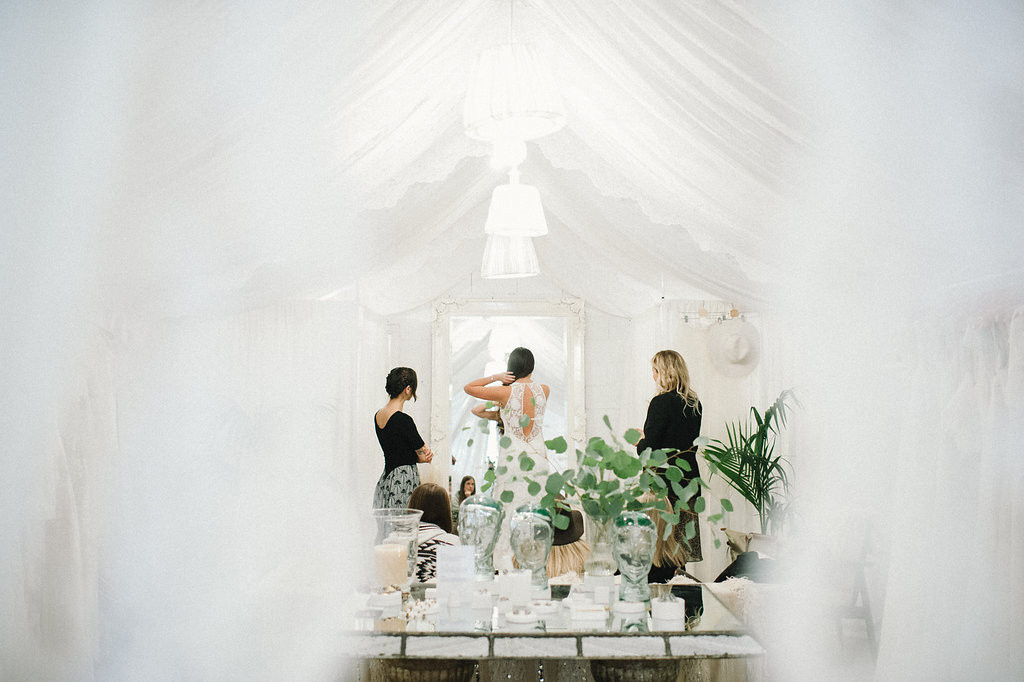 SNTF: How did you choose Toronto as the city to introduce LoversLand?
Danielle: We both live in the Ossington and Dundas area and are part of the community. When I opened Two Birds Bridesmaids it was down the corner from us now on Ossington. We have both been here for fifteen years, so as Torontonians it made sense for us to stay here. This area is always evolving and it's inspiring to watch and be a part of the community growth.
Yvonne: We had a lot of support in the city and we ultimately wanted to do it here. We wanted to be Canadian and Toronto is the biggest city – it's the hub, there is always so much going. We knew it would be a great test market for our concept.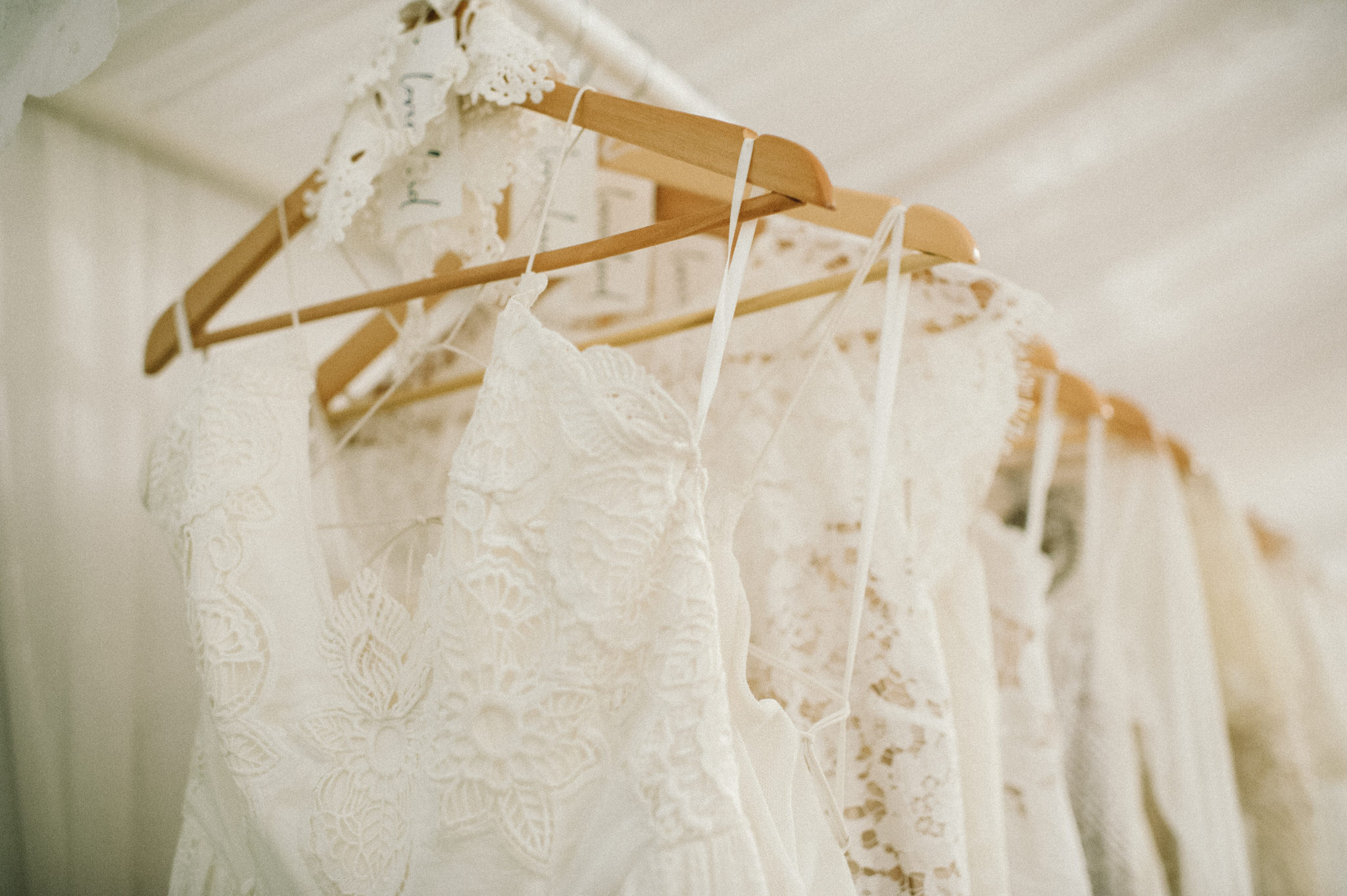 SNTF: How do you decide what pieces are brought into the store? What are your influences?
Danielle: From day one, Yvonne and I had a very collective buying experience; there really wasn't a procedure we followed. It really was what we liked, what we thought our customer would want, and now with the team, we have a few other opinions to hear. Yvonne's experience in the wholesale industry has been huge because she is constantly seeing these new up and coming brands, and because she has helped launch so many brands here in Canada she has a knack for finding new trends that haven't reached Toronto but knows they will work for our client. We have to expand the narrow focus on bridal styles. As for things that influence us, everything around us is influential; our team, our travels, art, and our customers who come into the shop.
Yvonne: Only now we feel we have the right assortment because everything is trial and error. There have been times when you think something is amazing and then you're surprised it hasn't received the reaction you thought it would get. But that's the thing; you really have to listen to what your customer wants without selling just to sell. For us it's having the right balance between something new and what the customer wants. We always want to make sure that what we are selling and what we are pushing is a representation of us.
SNTF: How would you describe your own personal styles?
Danielle: I would say my personal style reflects a comfortable mix of things; glam vintage pieces with a tomboy street style spin.
Yvonne: For me classic and comfortable is what I lean towards. I like to pair some modern pieces with vintage denim. I usually like to commit to a couple of great pieces a season and I work my closet around it. It usually works, at least people tell me it works to make me happy.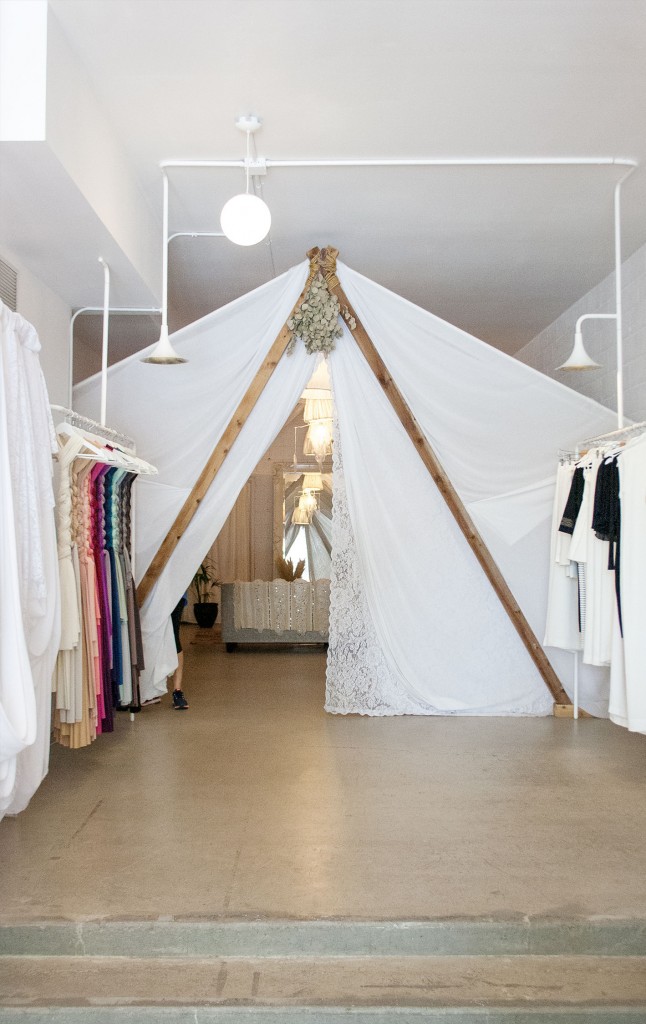 SNTF: What is the best piece of advice you have ever received?
Danielle: If you're going to do it, do it 100% and give it your all. Work hard, be persistent and put all your effort into it. I always say you do have to be a little crazy to be an entrepreneur because you do sacrifice a lot and quite often you have to listen to your gut instinct.
Yvonne: My mother used to always say, "Just take the risk." When we started to build our business she always told me to do it because if I didn't I would never know. And if by chance it didn't work out, I would have my answer and I can move on.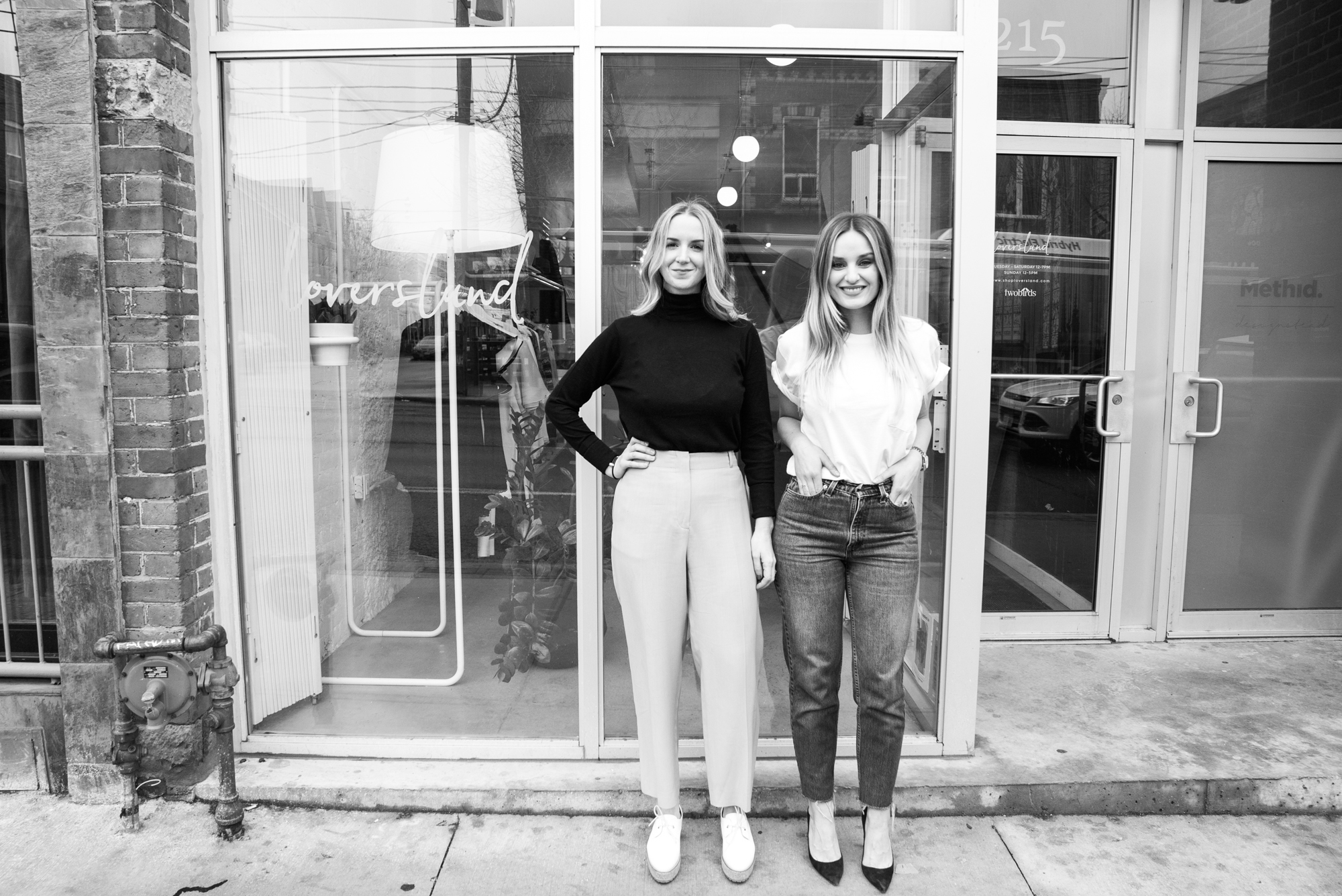 SNTF: Are there any challenges sharing the business? What is the best part about having a partner?
Danielle: We have a shared vision, and from day one what attracted me to Yvonne was she had a strong work ethic and she carried herself very well. In a sense she is someone you have a lot of respect for and I have a lot of respect for her. I think having a partner is awesome because there are going to be stressful scary days we all go through and have, and days when you can't be 100% but it's nice to know there is someone who cares as much as you do.
Yvonne: If it wasn't both of us collaborating daily, it would be a much more narrow vision. We share the workload and ideas, and it is a great feeling knowing there is someone who has your best interest. I wouldn't say we have challenges amongst each other; we are very understanding and straightforward with each other. We understand if one of us needs a day to reenergize because we come back with a new sense of what we want and we move forward. What solidifies the relationship for me is that it (LoversLand) wouldn't be as good as it is now if she wasn't part of it.
SNTF: What would you say sets LoversLand apart from other bridal boutiques?
Danielle: Our goal was to always create a brand and environment that is both approachable and welcoming, not making bridal and weddings feel like a secret club that only a few are welcomed to and get to experience. It's not just a bridal experience that you get here it's very real; it's inclusive and intimate. We have something for everyone and it doesn't matter what stage in life you are at, we are celebrating love as a lifestyle.
Yvonne: The first thing that sets us apart is anyone can walk through the door at any time of the day. You don't need to be a bride or make an appointment to enter the shop. I also think we are more concerned about women feeling the best they can feel on their big day whether it's our dress or not. If we are getting the feeling of it not working in here, we offer suggestions of where our client can go because for us it's making sure that women are feeling the best and are looking the best they can look.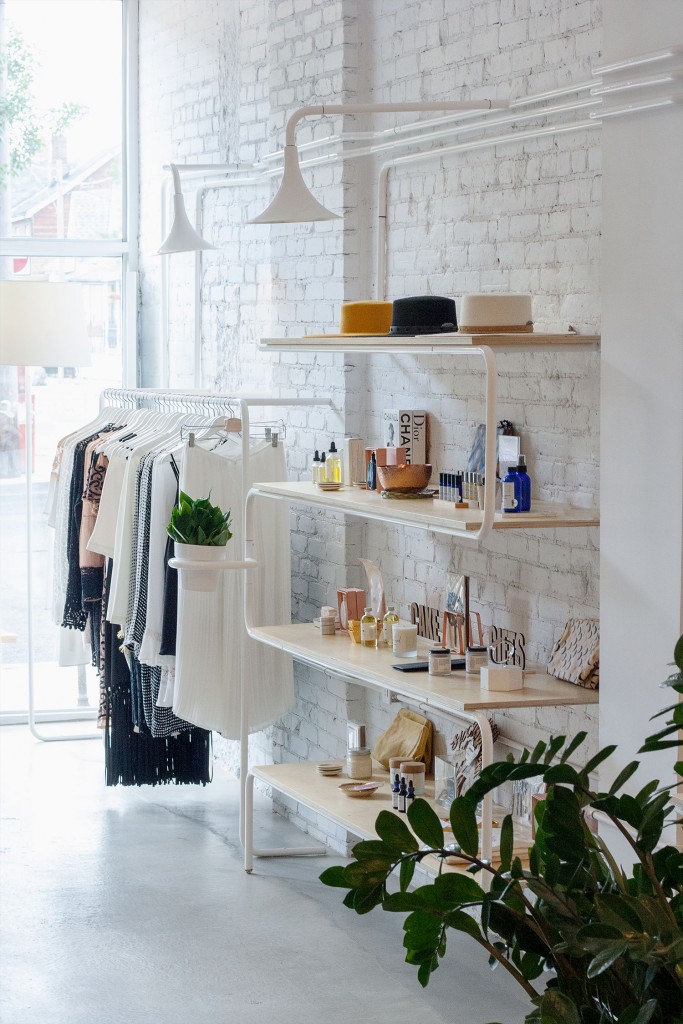 SNTF: What do you see as the next step for LoversLand? What can we expect?
Danielle: There are some very exciting things happening as we speak, but our lips are sealed. You will just have to be patient for what we have coming. We couldn't be more thrilled!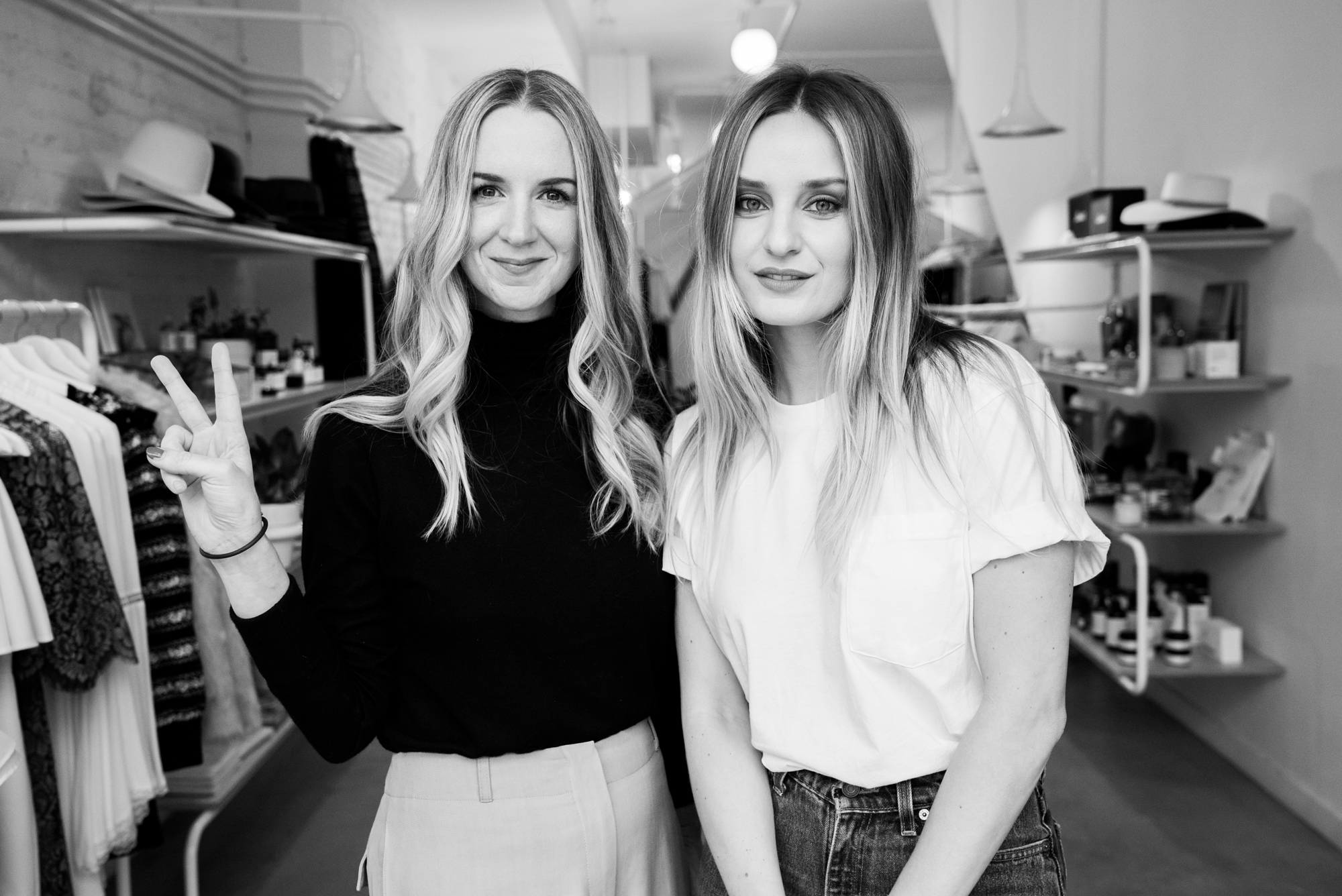 To stay up to date and follow the journey at LoversLand make sure to check out their website and follow them on Instagram.
All Images Courtesy of LoversLand
By Ivana Pavkovic, Toronto, @iforeveronvacation