Nowadays, it seems that belts have become underrated because a lot of women think that they are unnecessary in the wardrobe. This is because in general, women's clothes are fitted to frame and the only time a woman would possibly wear a belt is for the office or other formal occasions. Fortunately, the practicality of such accessories has expanded in the past few years thanks to the ever-growing fashion trends and the innovative minds of millennial stylists, making them more acknowledgeable and wearable by the common public. Here are a few ways to make belts a statement and a layering accessory for the cold days ahead!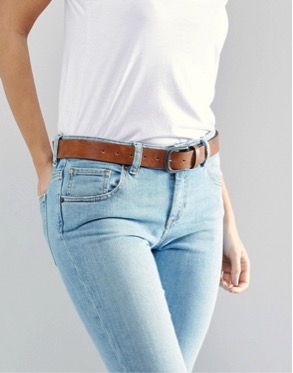 Belting Jeans or Pants
Wear belts with jeans to further accentuate the waist and spice up an outfit. Assuming it has loopholes, stick with thinner belts when wearing dress pants to create a balanced, simple yet sophisticated look. Make sure to tuck the top in or the front to flaunt the key piece.
Shop the look: ASOS Vintage Tan Belt, $16.30, available at ASOS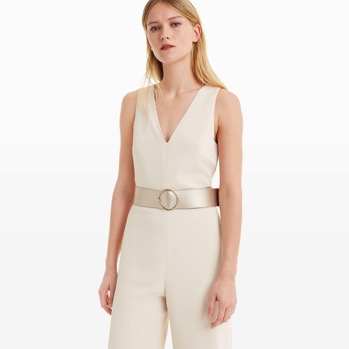 Belting a Dress or a Jumpsuit
Wear belts with dresses or jumpsuits that are loose or tend to be "boxy" to acquire a more fitted feel. I suggest wearing a statement belt or wider strapped belt to further glam up the look.

Shop the look: Elowen Belt, $109.50, available at Club Monaco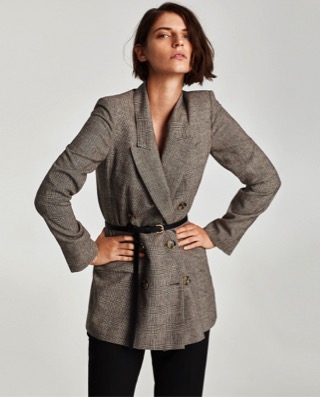 Belting a Blazer
One of our favourite looks is styling a belt over a blazer, particularly a boyfriend or oversized fit. Blazers are not only extra chic, but they also provide some warmth and comfort as the belt snugs the blazer around your torso.
Shop the look: Thin Belt with Metal Buckle, $17.90, available at Zara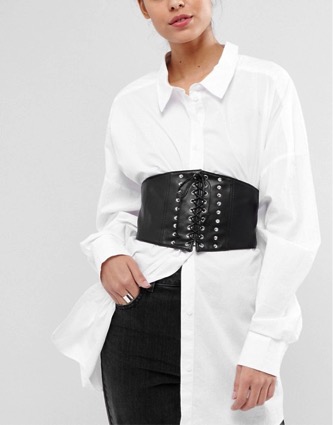 Belting an Oversized Tee or Dress Shirt
An emerging trend, wearing an oversized belt or a corset-style belt over an oversized tee or dress shirt to achieve a smart yet casual look. Pair your top with jeans or dress pants to complete the outfit.
Shop the look: Pieces Studded Corset Belt, $40.76, available at ASOS
Image inspiration:
Image courtesy of Aimee Song @songofstyle
Product info:
By: Franz Tabora, Mississauga, @phranzzzz
Are you an employer? Post your fashion job here.
Are you a job seeker? Find fashion jobs here.
Don't forget to follow us on Instagram for the latest fashion jobs, career advice and fashion trends!