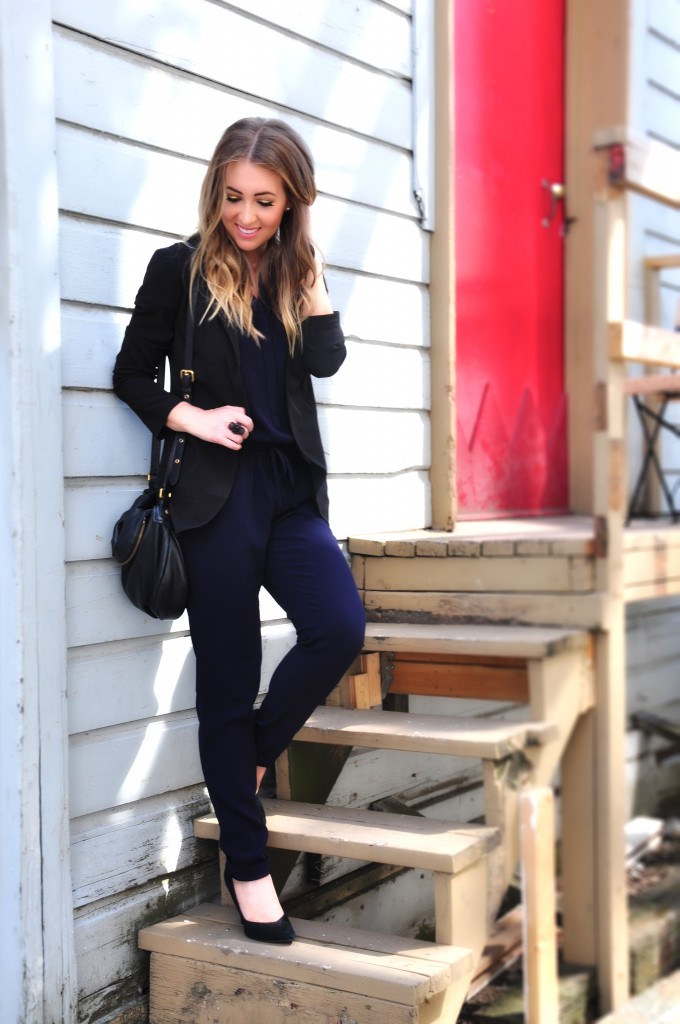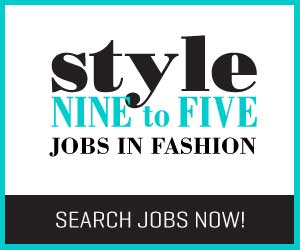 Fall is the time of year for new beginnings. Whether that means going back to school, seeking out your first professional job post-graduation, or transitioning into a new career path altogether, it is definitely the season of change for many. In Style Nine to Five's new collaboration with Robson Street, I'll be sharing weekly work-appropriate outfits that certainly don't lack in the style department.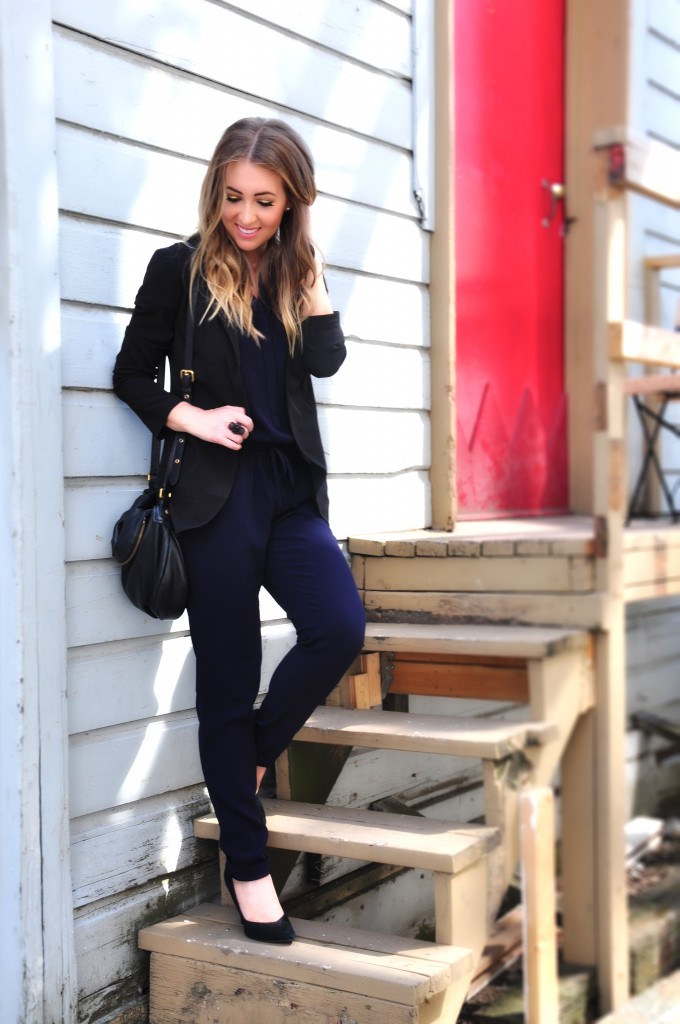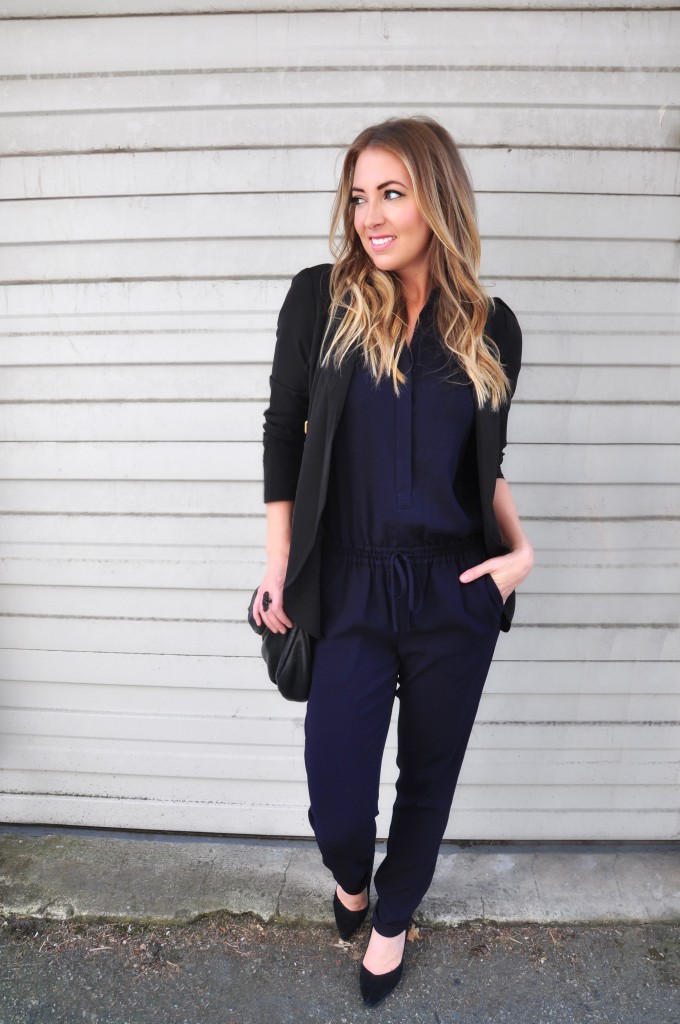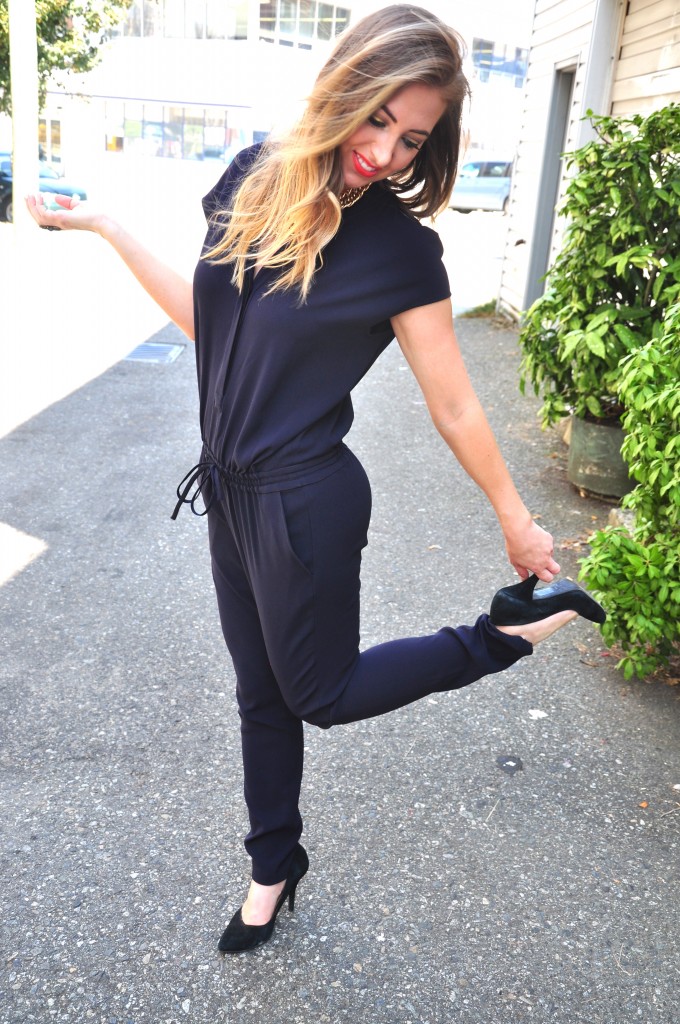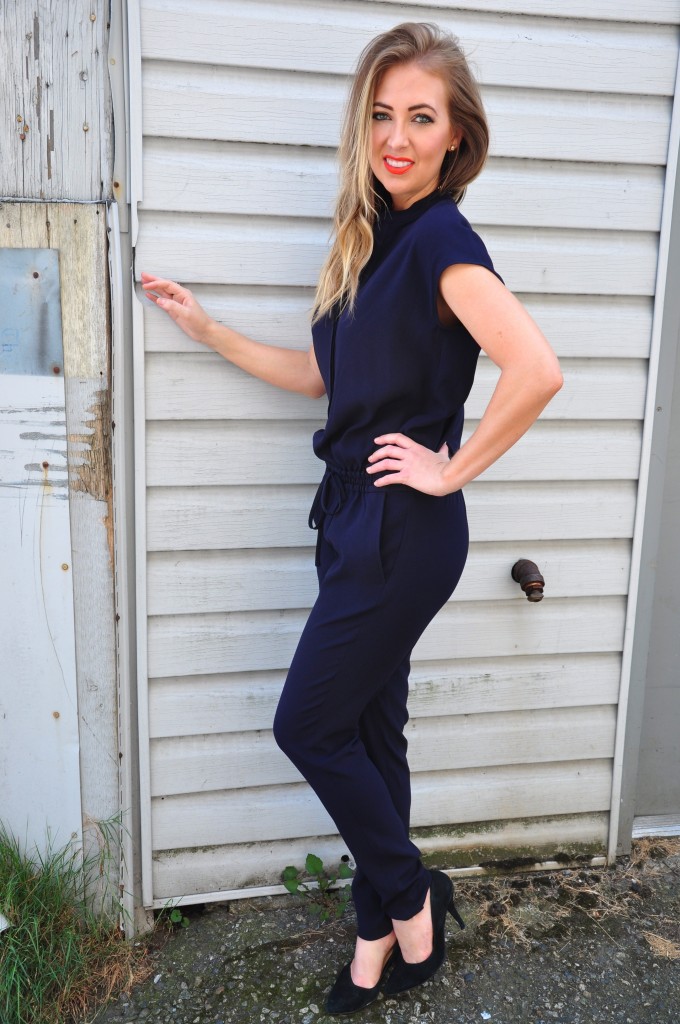 Outfit details: Navy blue jumpsuit from Aritzia ($165), blazer from Dynamite ($39.90), statement necklace from Zara ($25)
This week's outfit is all about an easy transition from day to night. While purchasing separates and pairing pieces up may be the route that many take, I'm personally a fan of the jumpsuit for both work and play. Not only is a jumpsuit super easy to slip into, it is also extremely versatile.
With a focus on being office appropriate for day, I chose a navy blue jumpsuit with cap sleeves. Navy is the perfect alternative to black as it can fit into any corporate office environment. Since bare shoulders may or may not be appropriate depending on your 9 to 5 dress code, cap sleeves offer just enough coverage without being too stuffy. If anything, you can always throw on a black blazer overtop (which is definitely a wardrobe staple) for additional coverage.
If you're heading out for after-work drinks or to an event, the jumpsuit can still act as a great foundation for an evening outfit. Simply accessorize with a statement necklace like I did here, rock a bold lip (Painted Love lipstick by Kat Von D, colour 'a go-go'), and shake out your hair a bit. All it takes is a little lift to breathe new life into what was once an office look! In the shoe department, I chose a pair of pointed black pumps which you can never go wrong with. Finally, still sticking to the theme of conservative colours, I completed my ensemble with a well-loved Marc Jacobs bag. I'm a fan of the classic silhouette that will never go out of style and was well worth the investment. My advice for anyone who's looking to invest in a great bag is to steer clear of any outrageous trends and choose a style that will stand the test of time. While trends fade, some items will always be "in."
An additional note for any budget conscious shoppers, the jumpsuit may actually save you dollars when compared to the cost of buying tops and bottoms separately. Purchasing a jumpsuit makes for a win-win fashion situation as the piece offers top-notch transitional value while being totally affordable. If you don't own one already, I highly encourage you to start researching the options for fall. Until next week!
Photos taken by Laura McIntosh
Photos 1-4 edited by Bria Lear of Digital Darlings Creative – Digital Darlings Creative demystifies Photoshop through fiercely fun weekend workshops and customized coaching – whether boosting your business or beautifying your blog, our classes deliver skills and confidence using the top design program you NEED to know. (Tech wiz status, not required.)
Are you an employer? Post your fashion job here.
Are you a job seeker? Find fashion jobs here.
Don't forget to follow us on Instagram for the latest fashion jobs, career advice and fashion trends!