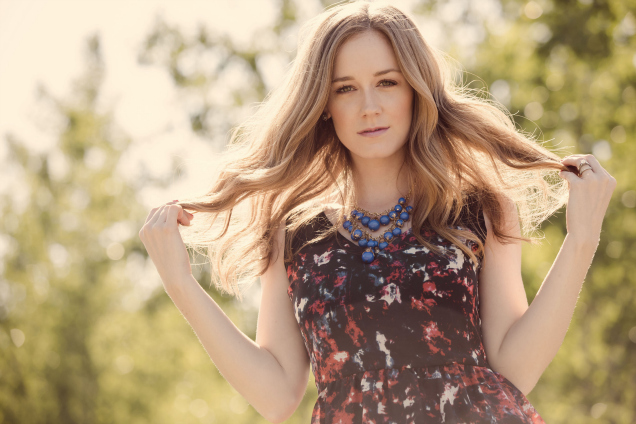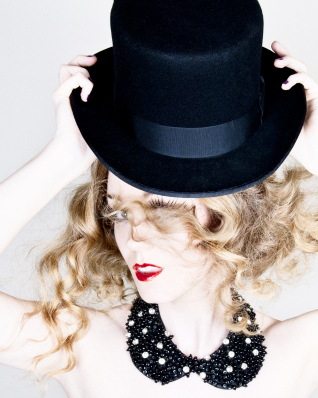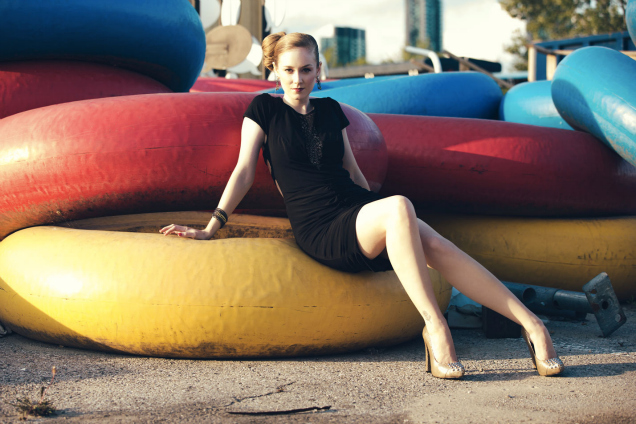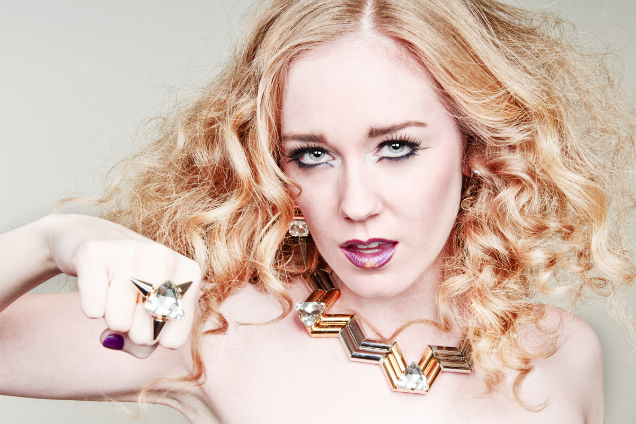 The blogger trend has changed the way people like to share their love of…well…anything! I definitely have my list of bloggers that I follow on a daily basis from street style to beauty tips. You're on StyleNineToFive's blog right now because we're on your own list of daily reads. Every city has its own personality and many bloggers tend to write about their local favourites and, of course, supporting neighbourhood businesses. Nicole Wilson, also known as "Dainty Girl", has been a sought out blogger on the rise in Toronto. Nicole has met some famous Canadian fashion hot shots like Jeanne Beker and has collaborated with other rising fashion talents and magazines on photo shoots to help promote her favourite designers and boutiques. I'm a personal fan of Nicole's and love bumping into her at events whether it's a media event or fashion show. Her approachable personality makes you want to grab a coffee every day!
1. Your blogger name is very interesting. What does "Dainty" mean to you?
Dainty is soft, feminine and delicate. I've always been drawn to pretty things, especially dresses, and over the years, I've developed the dainty style that I'm known for today. I truly personify with "dainty" as my brand and even though my tastes evolve and leverage the latest trends, the Dainty Girl is always there. Lately, I'm in to contrasting that core dainty style with a little bit of edge, like statement jewellery and moto boots with a girly dress.
2. Fashion bloggers are popping up all over the place! What inspired you to start your own site?
I've always been a writer with an expressive and conversational style. I studied broadcast journalism and pursued a job in marketing, but as I progressed in my career, I needed a creative outlet. Writing about fashion and beauty was a natural fit so I launched DaintyGirl.ca last January as my New Year's resolution. I went in to it with no expectations and I can't believe how far it's come in just one year! It's very fulfilling and humbling to share my experiences online and watch my readership grow. I love connecting with my followers through social media and hosting events so that I can interact with them in person too.
3. Do you see a particular characteristic to Toronto bloggers that makes them different from other cities?
I'm incredibly impressed by the Toronto blogging community! We're such a passionate and hard working group of people who genuinely enjoy working together. I feel comfortable sharing my challenges and successes with my blogger friends and very rarely encounter competitiveness. We're like one big happy family! The fashion industry may have its stereotypes, but I'm pleasantly surprised by the warm, welcoming and supportive dynamic I've witnessed on the Toronto scene.
4. What do you think makes YOU different from your fellow blogging counterparts?
One of the challenges in such a tight knit blogging community is that we're often covering the same events, fashion shows and product launches. It's a great social and networking opportunity, but once I'm back at my laptop, it's important for me to differentiate myself and stay true to my Dainty Girl brand. I focus on my own writing style, honest opinions and candid photos. Content is king but I also work hard to host events for my readers and support the local fashion community through designer/boutique profiles and various collaborations including photo shoots. As my blog grows, I'm fortunate to work with and learn from bigger brands, but I never loose sight of my local and independent fashion community. I think I do a great job sharing Toronto's emerging gems with fashion and beauty lovers online and I have some really exciting ideas to execute this year! Stay tuned…
5. Your favourite or most memorable blogging experience so far…
Tough question! I've had many wonderful experiences since I started blogging. If someone told me a year ago that I'd be blogging live from fashion week, interviewing designers backstage or going on set for the making of a fashion film, I wouldn't have believed it! But it's been a dream come true and this is just the beginning. I suppose the most gratifying experiences have been those that I've pulled together on my own – the collaborations, events and photo shoots. These things take weeks of preparation and running all over town while working my full time job and maintaining regular blog posts. It can be stressful and nerve-wracking at times, but it's totally exhilarating and the response makes it all worth it. I can't wait to take on more photo shoots and collaborations in 2013!
Dainty Girl will be hosting a special event on Tuesday, January 29ths at Fresh Collective (692 Queen Street West, Toronto) from 7-9PM! Come out for a night of fashion fun! For more info check out: www.freshcollective.com/events
All Images Courtesy of Nicole Wilson via DaintyGirl.ca
By: Mijana Veljkovic, Toronto
You should follow me on Twitter @mijanaveljkovic.
Are you an employer? Post your job here.
Are you a job seeker? Find fashion jobs here.