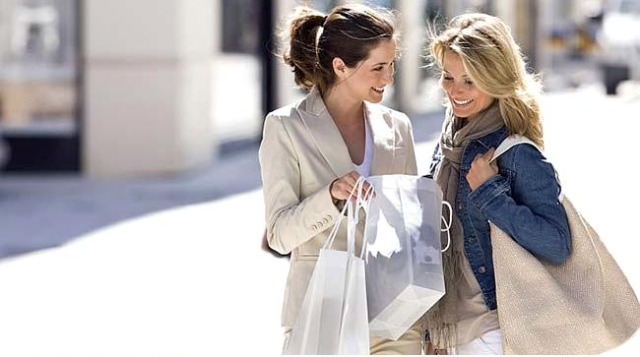 Spring shopping is in full effect and should be getting busier in your stores! Here are some tips on how to make each day a success:
1. Be flexible. Busier times can be stressful times for management: remember to take care of your employees. Even though you have blackout periods, try to be flexible with your employee's availability. A happy employee will work even harder for you because they want to. Be flexible in what can be a hectic time.
2. Reward employees for a good job or sale. If an employee makes an amazing sale, how are you rewarding them – besides the commission they may be receiving? I've mentioned this before…I used to buy a Starbucks card, or a MAC gift certificate to show my appreciation…or even the odd lipgloss or chocolate!
3. Add to the sale. Don't let a customer go into the fitting room with just one item. It's not about being pushy. The customer doesn't know the stock as well as you. Maybe a top they might love is hidden and they just didn't see it. You also know what looks great on – as we know, many things look better off the hanger! Gauge the customer's style and choose a few other items you think they'd like. They're already in the fitting room, what's another few items? Is there a great pair of pants that would look good with the top and help sell it? Don't forget to top off the sale with matching accessories!
4. Be passionate, excited….and remember to smile. It's all about how you come across to the customer. Are you excited about the item you're selling? This will make them excited, too. Choose items to add to the customer's fitting room that you yourself love so your suggestion is genuine…"We got this really great top in yesterday and it looks amazing on!" or "I have this top myself and get tons of compliments when I wear it!"
5. Store atmosphere. When you walk into your store, is there good music playing, dust bunnies removed, finger prints from your glass entrance door and fitting room mirrors removed? Are customers being greeted?
I hope you're able to take a few pointers! Here's to an amazing spring shopping season to you and your teams.
Christie Lohr
Are you an employer? Post your job here.
Are you a job seeker? Find fashion jobs here.