Vancity Buzz
The good people at Vancity Buzz keep us Vancouverites informed of what's happening in this beautiful city of ours. From urban development, to sports and entertainment–they know what's going on! The shopping section is of particular interest at Style Nine to Five, of course, keeping Vancouver's fashionistas current with new store openings and stylish small business owners in the city.

KnewDaily
What do women want? The gals at KnewDaily are here to tell men just that. The site's all-female panel of experts dish on everything from dating and sex, to men's fashion and grooming. This is a must-read for any guy who aims to please.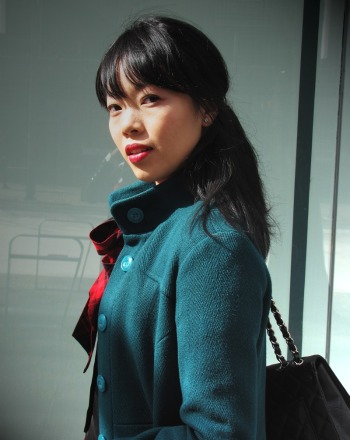 Solo Lisa
No need to scour the city to find out what's new and hot in fashion and beauty–Solo Lisa does the job for you! Lisa Wong is always first on the scene at Vancouver's new boutique and spa openings, bringing her readers the inside scoop. Be sure to check out the Today's Outfit section for some sartorial inspiration!
Photo by: Chelle of Discovering Elegance.
The Haute Pursuit
Vanessa of The Haute Pursuit oozes cool rock n' roll glamour. She sets herself apart in a sea of personal style diaries with eclectic styling that is at once edgy and effortless. The element of surprise that characterizes her style and the artsy, editorial quality of her photos has elevated her blog to cult status here in Vancouver.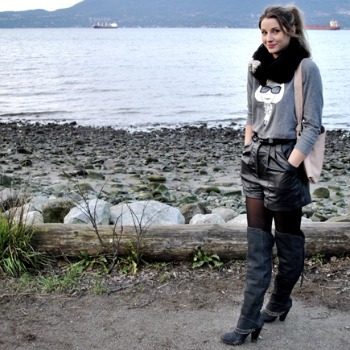 A Haute Mess
Blogger and PR gal about town Niki Blasina dishes on everything stylish on her blog A Haute Mess. Niki keeps it real with her opinionated, funny posts and her fresh take on all things sartorial. Her quirky styling and up-to-the minute fashion news and trend reports keeps A Haute Mess on our daily radar.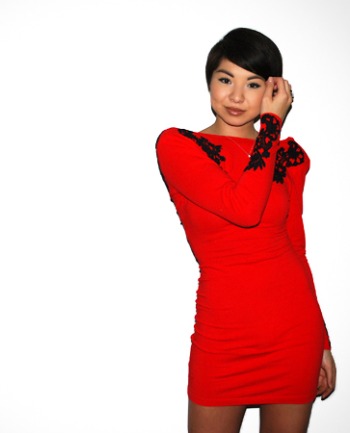 Bleed For Fashion
The name says it all. Lily Nguyen, the fashionista extraordinaire behind the blog, lives and breathes fashion. This is a gal who doesn't mind taking risks–and we love her for it! Her unexpected styling combinations and her off-beat, free-spirited charm always has us coming back for more.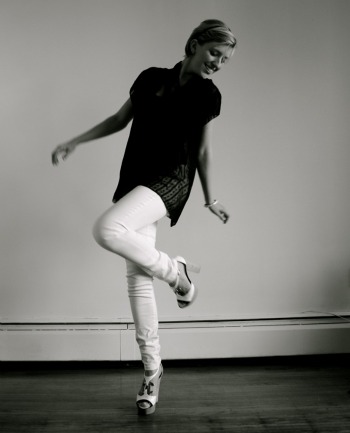 Style Struck
The adorable and style savvy Olivia of Style Struck is the kind of gal one can imagine gabbing about celebrity gossip with over a cafe au lait. Her chic fashion sense and girl next door appeal make readers feel as though they've found a new bff. With the wealth of fashion, beauty and home decor tips she has to offer, it's no wonder as to why.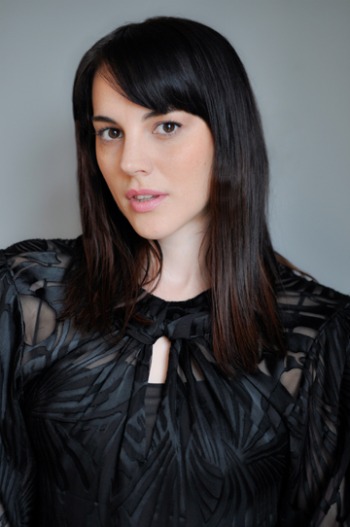 I'm The It Girl
It girl Anya Georgijevic is our go-to gal for cutting edge news on the local and international fashion scene. The stylish sophisticate delivers the scoop on fashion and beauty trends sweeping the globe, as well as the best new local shops and designers. Get to know the names behind your favourite labels in the Interview section, update your must-have list with her Item of the Week, and drool over the lust-worthy items of extravagance in If I Were Rich – a girl can dream, can't she?
Photo by: Sherry Lu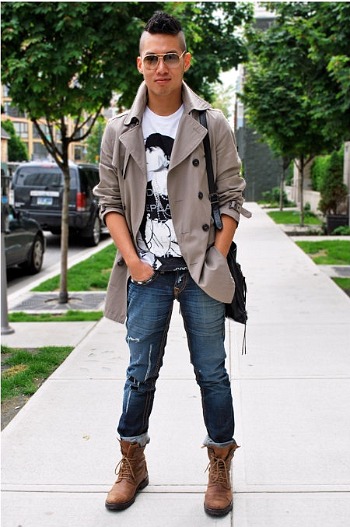 The Starving Stylist
The man has confessed to skipping meals in order to afford his latest object of desire, need I say more? Peter Ty, aka The Starving Stylist, is one hard-core fashion devotee. Striking a fine balance between classic and avant-garde, the impeccable styling in his photos makes them well worth perusing on a daily basis. His inimitable style, charm and caustic wit (I dare you to get through one post without laughing out loud) have made him a local celeb.
By: Chloe Berge
Are you an employer? Post your job here.
Are you a job seeker? Find fashion jobs here.