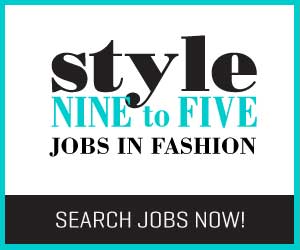 It's hard to believe that it's already February! Even though January felt like the month that would never end, Valentine's Day is now right around the corner. If you're in a relationship, going on a first date, or hanging out with your girlfriends, each event calls for a super cute outfit. Don't worry, we've rounded up the top Valentine's Day looks you need to try this year.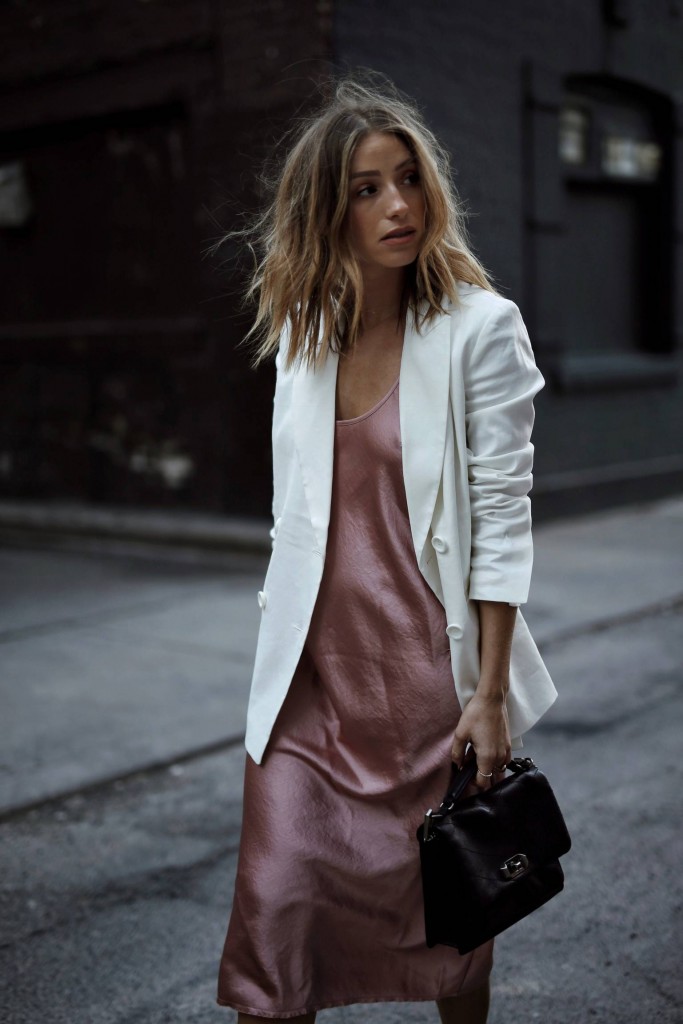 Going out with your significant other
Silk is the most romantic, flirty fabric you can find. While it might be a bit too risky for a first date, have fun with it if you have a significant other. Silk slip dresses that give you that lingerie feel is a great way to re-spark that fire in your relationship. If you want it to be edgier, add knee-high boots and a leather coat. If you are looking for a more feminine style, put on a pair of strappy sandals and a dressy coat.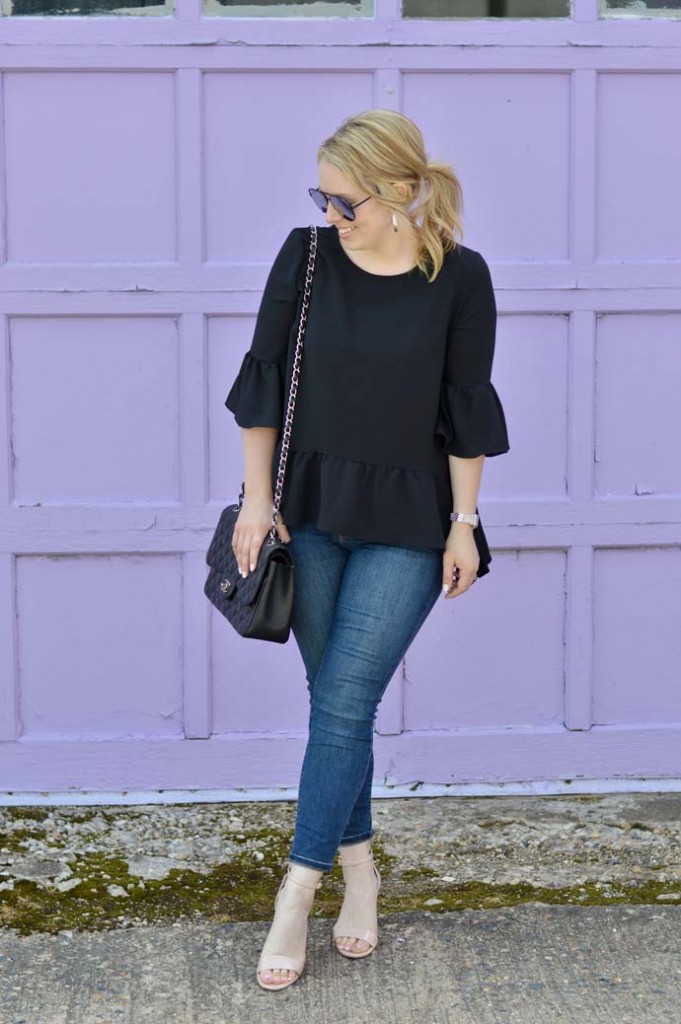 Going on a first date (Casual)
You definitely have a few options here depending on where you're going and how dressy you want to be. We have options for both. If you're going for a more casual dinner, we suggest wearing a pair of dark skinny jeans, your pointiest stilettoes, and a lace peplum top. The peplum shape dresses up your outfit a bit more, without looking like you're trying too hard.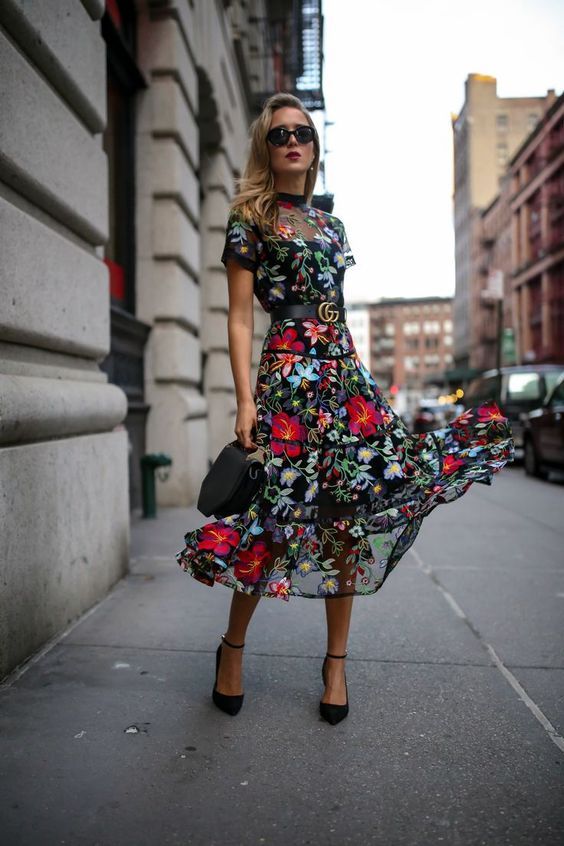 Going on a first date (Dressy)
You have just found out your date is going to be at the trendiest dinner restaurant in the city. The restaurant has the longest waiting list and the fanciest atmosphere. Our recommendation is a floral dress. Black, red and pinks are great colours to lean towards. Adding a bit a ruffle also gives this outfit a very flirty feel.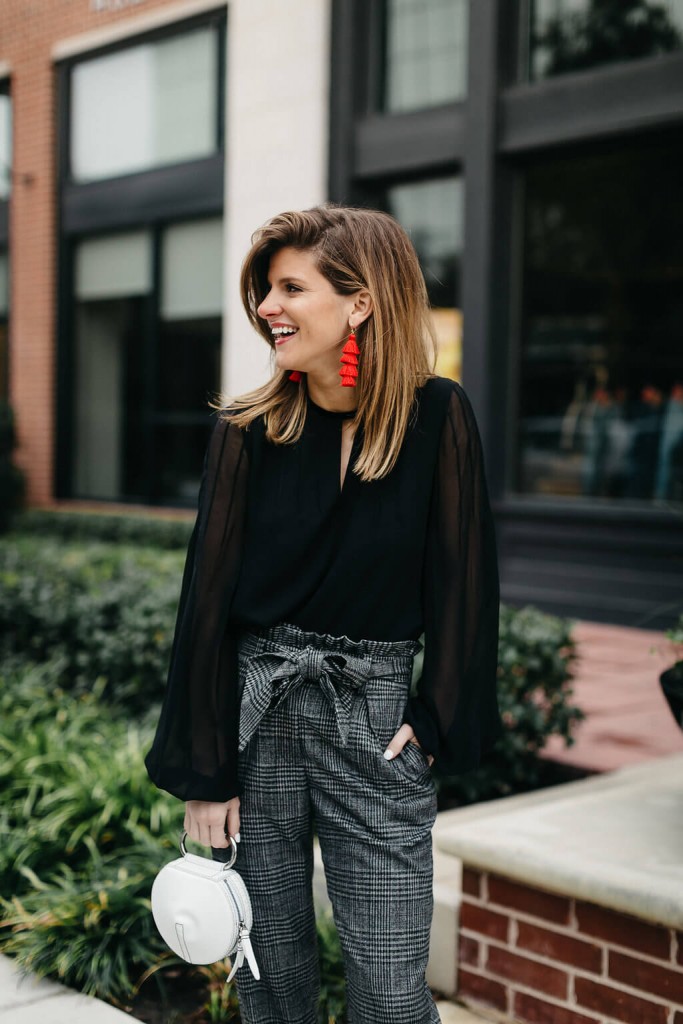 Going out with your ladies
You can keep this outfit a little bit more casual. Let's be honest, it is cold out there right now! Why don't you dress slightly for the weather and throw on a pair of skinny trousers, heels and a romantic inspired top. Channel your inner Juliette with feminine detailing, puffed shoulders and perhaps a sweetheart neckline. You can dress this up with statement jewelry or your favourite pair of stilettos.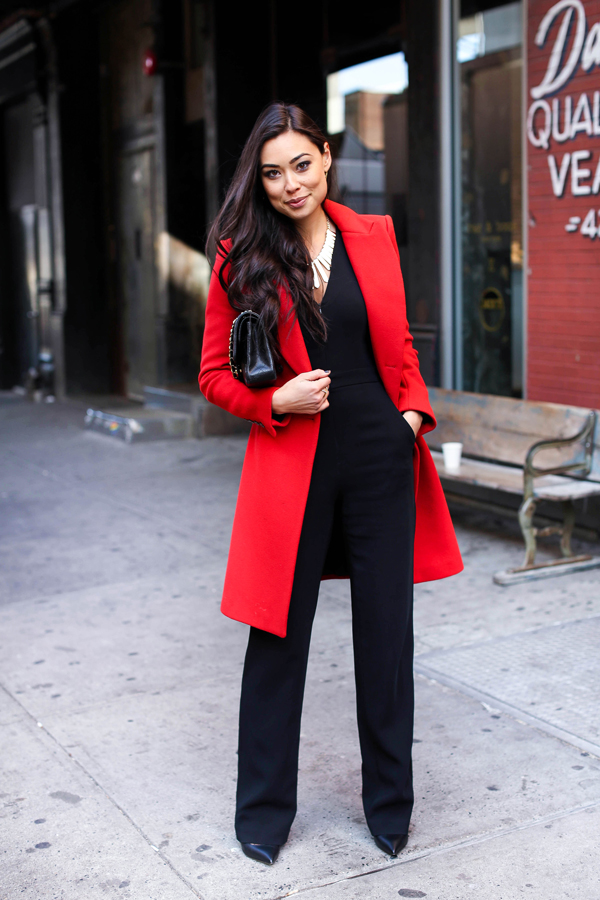 Group Date
Our favourite look for a group date is a killer jumpsuit. Something with long sleeves, and flowy pants, but a deep V neck is such a great option. You aren't overdressing, but you're still going to stand out. We suggest either going the all-black route, replacing the staple LBD, or playing with some animal prints like leopard.
Inspirational Images;
Image courtesy of Styled Snapshots
Image courtesy of The August Diaries
Image courtesy of A Blonde's Moment
Image courtesy of Crazy for Us
Image courtesy of Bright on the Day
Image courtesy of  With Love from Kat
By: Megan Renaud, Vancouver, @meganbrigette
Are you a job seeker? Find fashion jobs here.
Are you an employer? Post your fashion job here.
Don't forget to follow us on Instagram for the latest fashion jobs, career advice and fashion trends!