Location

Vancouver, Canada

Date Posted

October 10, 2023

Category

Ecommerce



Job Type

Full-time



Description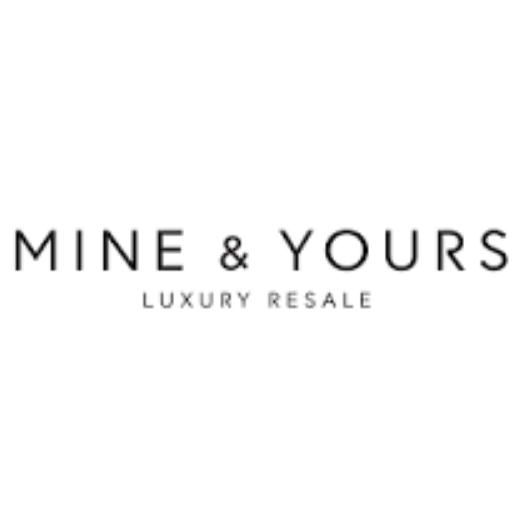 Mine & Yours is a prominent destination for luxury and designer resale in Canada. With our carefully curated collection and commitment to exceptional customer service, we provide an elevated shopping experience. We are currently seeking an experienced E-commerce Manager who is passionate about high-end products and resale to lead our growing online operations.
The E-commerce Manager will play a pivotal role in driving the success of our online business. This position requires a seasoned professional with a strong background in e-commerce, leadership, and remote team management. The ideal candidate has a proven track record of leveraging Shopify to build and enhance e-commerce experiences, a comprehensive understanding of e-commerce strategies, and expertise in SEO. This role demands a versatile and dynamic individual who can spearhead growth initiatives and rapidly expand the e-commerce segment of our business.
Responsibilities:
• Oversee multiple teams involved in various aspects of e-commerce, including marketing, merchandising, customer service, and operations, with a focus on luxury resale.
• Provide leadership, guidance, and mentorship to remote team members, fostering a collaborative and high-performing environment.
• Develop and implement strategic initiatives to optimize the luxury resale e-commerce business, increase sales, and improve customer engagement and retention.
• Leverage Shopify and other relevant tools to enhance the online shopping experience for luxury resale, streamline processes, and drive conversion rates.
• Drive continuous improvements in SEO strategies specific to luxury resale to increase organic search visibility and attract targeted customers.
• Analyze e-commerce performance metrics and implement data-driven strategies to improve conversion rates, average order value, and customer lifetime value in the luxury resale segment.
• Collaborate with the marketing team to develop and execute effective digital marketing campaigns tailored to luxury resale, including email marketing, paid advertising, and social media.
• Monitor industry trends in luxury resale and the competitive landscape to identify new opportunities for growth and innovation.
• Ensure effective inventory management and order fulfillment processes for luxury resale to provide a seamless customer experience.
• Collaborate with cross-functional teams, such as retail operations and finance, to align strategies and achieve business objectives in the luxury resale segment.
• Stay updated on emerging e-commerce trends, technologies, and best practices in luxury resale, providing recommendations for continuous improvement.
Qualifications:
• Extensive experience in e-commerce management, including leadership and remote team management.
• Strong proficiency in using Shopify to build and optimize e-commerce experiences, specifically for luxury resale.
• Proven track record of driving significant growth in a retail business
• Comprehensive understanding of e-commerce strategies, conversion rate optimization, and SEO techniques in the luxury resale industry.
• Ability to analyze and interpret data specific to luxury resale to drive actionable insights and make data-informed decisions.
• Excellent leadership and communication skills, with the ability to motivate and inspire remote teams.
• Strong organizational and project management abilities, with a focus on prioritization and meeting deadlines.
• Experience collaborating with cross-functional teams and managing relationships with external partners.
• Understanding of inventory management and order fulfillment processes in an e-commerce environment
• Familiarity with digital marketing channels, including email marketing, paid advertising, and social media, in the luxury resale industry.
• Creative problem-solving skills and a proactive mindset to drive innovation and business growth in luxury resale.
• Knowledge of luxury products, high-end fashion brands, and the resale market is an asset.
• A passion for luxury product is an asset.
Perks Offered:
• Potential for hybrid working
• Monthly clothing allowance
• Generous employee discount
• Benefits
• Ongoing training and development opportunities to enhance professional growth.
• The unique opportunity to join Mine & Yours during a period of rapid growth and contribute to shaping the brand's success.
Application Instructions: If you are an experienced e-commerce leader with a strong background in Shopify, a strategic mindset, a passion for high-end products, and an understanding of the resale market, we would love to hear from you. Please submit your resume, along with a cover letter outlining your qualifications and accomplishments in the retail e-commerce field.
Application Questions: (Please answer in the text box provided when you apply.)
1. Why are you interested in working at Mine & Yours?
2. Please tell us two things you'd change about the website based on your initial observations.
At Mine & Yours, we embrace diversity, equity, and inclusion as core values within our company. We are committed to cultivating an inclusive and supportive work environment where individuals from all backgrounds can thrive. We encourage applications from candidates of all races, ethnicities, genders, religions, abilities, and experiences. We believe that diversity fosters creativity, innovation, and success in our business and our impact.