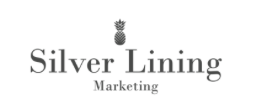 Silver Lining Marketing is a customer experience centric company that is backed by over 20 years of the best luxury and hospitality practices from institutions such as Four Season and Fairmont Hotels and Resorts.
The Silver Lining team is comprised of former butlers, concierges and trainers and are led by former sales, marketing and media executives. Together they have helped transform some of North America's most respected brands by incorporating enhanced customer experience practices.
Current job openings at Silver Lining Marketing
Currently this employer doesn't have any openings.