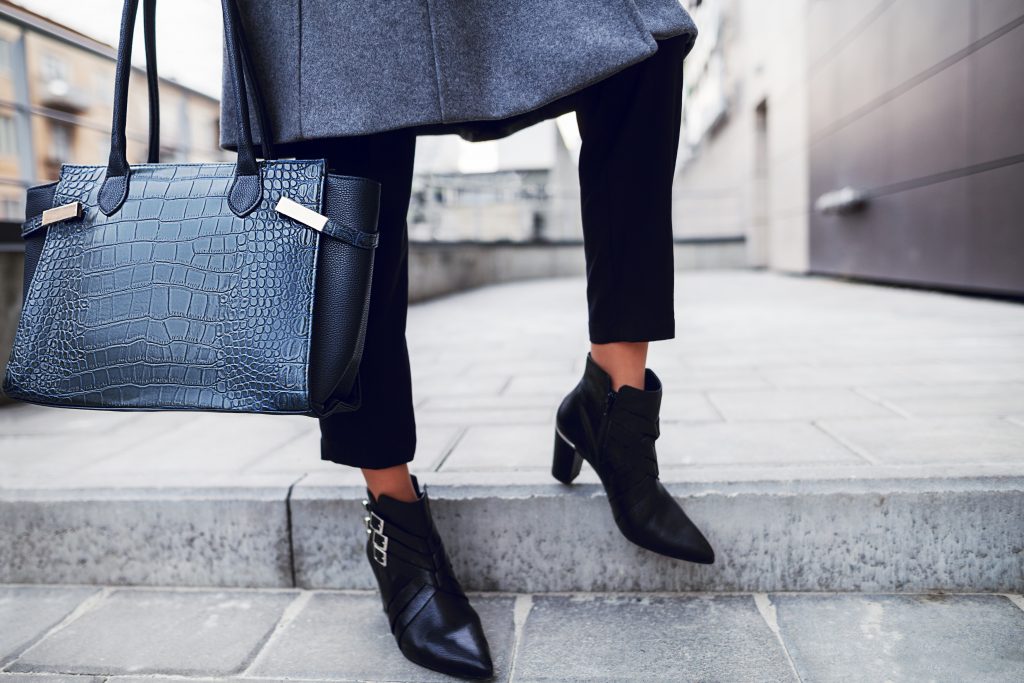 We talk a lot here on Style Nine to Five about how you can better prepare yourself for jobs, interviews, school and even taking the leap into business ownership. Along with this valuable information, it's also important to share to also share the stage with powerhouse brands that can inspire your next career steps. In the midst of the pandemic, many retailers are still standing tall.
As a job seeker in today's landscape, finding a brand that you can relate to and form a career with is a win-win, and one prominent retailer who is dedicated to both business and individual growth is Designer Brands. Designer Brands, (namely The Shoe Company, DSW and Shoe Warehouse here in Canada), is a retail company that's got a handle on what it means to be a retailer in 2021. Having received a number of awards from Forbes, Designer Brands creates #happinessthroughselfexpression with their vast array of brands, including Vince Camuto and Jessica Simpson, and are a staple in the fashion retail landscape.
Gracing us with her kindness, Style Nine to Five chatted with Mary Turner, President of Canadian Operations for Designer Brands. Mary is a retail veteran, having worked for Hudson's Bay Company and Holt Renfrew in the past, providing an adept understanding of retail and shedding light on the importance of loving what you do.
Style Nine to Five: What has been the biggest learning lesson, or lessons, you have experienced in your career and how have you utilized those lessons in times of uncertainty or doubt?
Mary Turner: You have to love what you do, PARTICULARLY when times are more challenging, and the road isn't smooth.  The one time I accepted a role that my heart was not in, I knew immediately that I had made a terrible mistake and moved to rectify it as soon as possible.
The other lesson, (somewhat connected to this), is don't be afraid to step backward to move forward. In moving on from the "wrong" job, my best opportunity was actually a step below my level at that time.  But it was the right choice to get me back on my path and I was quickly able to move forward again.
SNTF: It takes knowing a thing or two about to make a business and its teams successful. What skills do you feel are most important for yourself, your team and for those looking to get into the fashion retail industry?
MT: Three strengths that we hold very important here at Designer Brands are:
1. Listening with intent
2. Committing to change
3. Embracing innovation
These tenets allow us to build closer relationships with our teams and give us the ability to use challenging times as a springboard. I think they are key for survival in our changing retail industry. I think they are great life skills too!
SNTF: What are some ways that you stay abreast with the constantly changing trends and any changes they may evoke?
MT: Constantly listening to what our customer is saying and watching what she is embracing.  Social media is a huge help in staying abreast, particularly right now when we can't travel to market or tour retail. 
SNTF: How do you think the fashion retail industry will be different, or change in the next 5 years?
MT: I believe we have to become more seasonally relevant. The days of winter boots or summer sandals being sold out just when the customer actually wants them has to end. One of the key trends we have seen during COVID is that people are buying for the moment, not looking ahead at all. I think those retailers, (and designers), who can solve for this will be the winners.
SNTF: What are some things that you do to manage work vs. life and how do you impart that to your team?
MT: I try, (that's try), to turn off evenings and weekends. And if I do send an email to my team, I hope they know they can leave it until the next business day to respond. We know that if it's urgent, to text. We have blocked 12-1pm off in everyone's calendars, Monday to Friday, for "Wellness Hour", so that people can get out for a walk, eat lunch with their kids, or just take a moment to breathe.
We also now schedule all meetings to end five minutes before the hour or half an hour before, to ensure people have a moment to collect themselves for the next Teams or Zoom call. These practices have both grown out of COVID as we recognized the strain people were under and the importance of promoting a healthy work/life balance.
Special thanks to Mary Turner for taking the time to chat with us and answer our questions. We hope that you've found this information helpful as a retail job-seeker, an entrepreneur with your own growing brand, or anyone who needs motivational career advice.
Struggling with your applications? Not sure where to start? Style Nine to Five founder, Christie Lohr, has an abundance of  Career Services to help catapult you in the right direction. From Resume Refreshes, application recommendations and general coaching, Christie is the go-to for top notch career advice!
Meghan Kelemen – Hailing from Toronto, Meghan is a Creative Design professional with advanced experience in marketing strategies, creative improvements and project management.
Feature Image: Adobe Stock