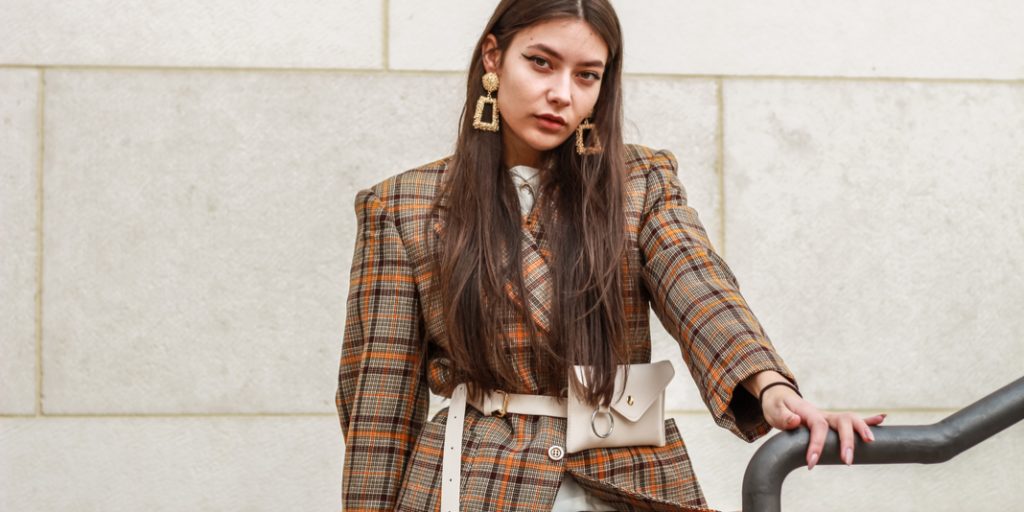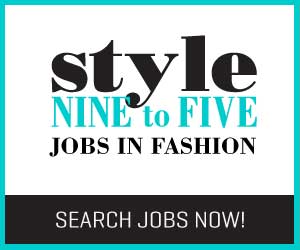 Are you working in fashion, switching careers into the creative industry, or just obsessed with fashion? Are you tired of styling your blazer the same way when you head off to work in the morning? Well, if you answered "yes" to any of these questions, then you've come to the right place! When it comes to styling blazers, we often associate them as a professional article of clothing and although this is true, it should not stop us from styling it in other ways.
Now don't get me wrong, I love a professional, girl boss blazer outfit (blazer and trousers, a classic!) but sometimes, you need to venture out of that classic outfit idea and try something new. Not only can you style blazers in many ways, you can wear them from day to night and still look trendy.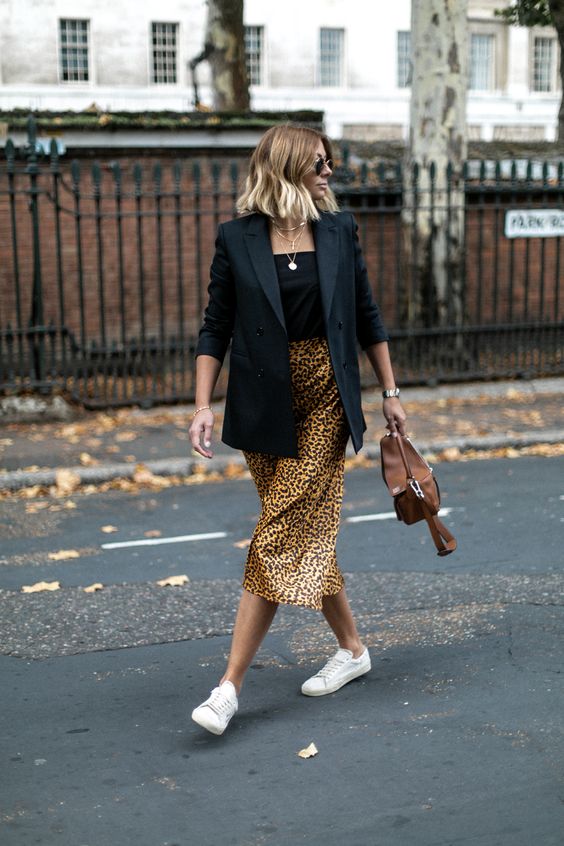 Blazer + Skirt
Wearing a blazer with a skirt makes your outfit ultra-feminine. If you want to be a bit more "matchy matchy," you can style a blazer and skirt set (same colour/pattern). For something more fun and chic, wear your blazer with a silk, accordion, or printed midi or maxi skirt. You can wear a blazer or silk tank/blouse under depending on your preference. To finish off the look, accessorize and wear or a pair of sneakers for a casual look or cinch the waist with a belt and wear a pair of heels for a feminine, Dior inspired look!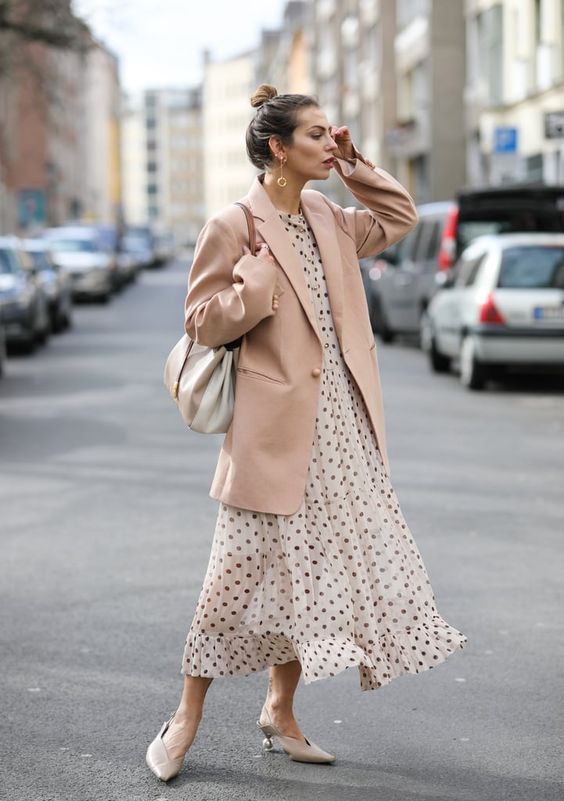 2. Blazer + Dress
It's time to pull out your favourite dress and throw your blazer overtop for a chic look. This is the perfect time to play around with silhouettes, colours, and patterns. Nothing says "cool girl fashion sense" than a put-together blazer and dress combo with sneakers. If you're not into sneakers or your dress code isn't that lenient, then opt for heels, booties, or loafers. Any dress can work with a blazer, but if you're wanting to take the outfit from day to night, try wearing a silk slip dress instead.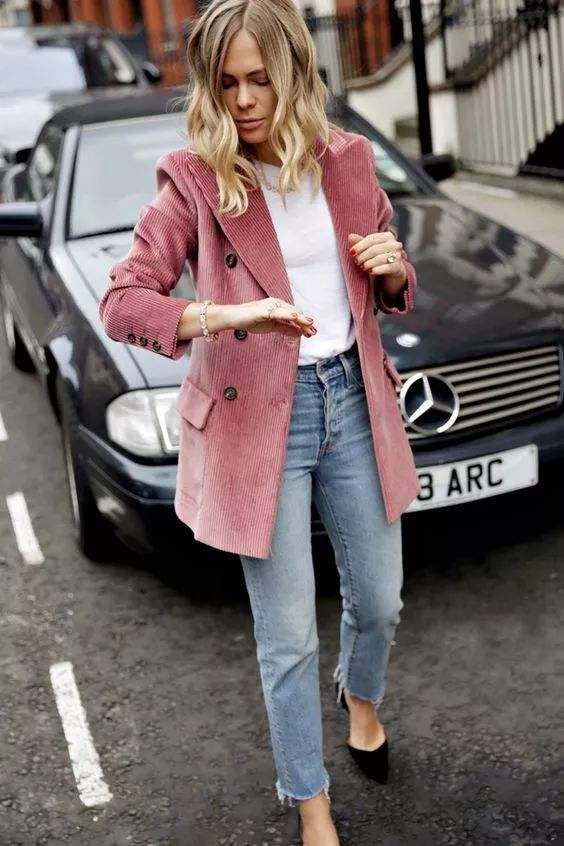 3. Blazer + White Tee + Denim
There's just something about a blazer, a white tee, and a pair of denim that is just timeless, ultra-chic, yet casual. You can add any blazer overtop, preferably one with a fun colour, print, or texture. To dress this outfit up or down, add any pair of shoes you would like. Heels or ankle boots instantly make the outfit dressier, while sneakers or loafers give the outfit a more casual, laidback feel. If you're wanting to take this outfit from the office to a night out for some drinks, just change your shoes to a pump, stiletto, or fun kitten heel.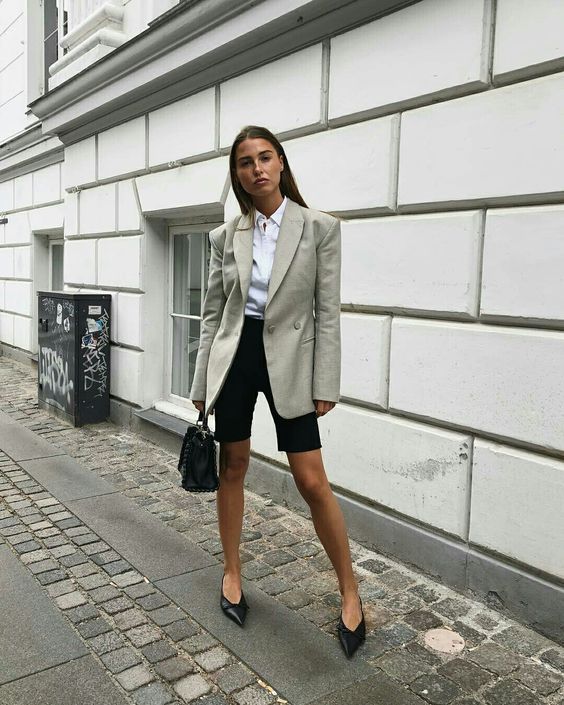 4. Blazer + Shorts
This outfit combination is definitely for a work environment that is much more lenient, or if you're just wanting to style your blazer for your day off. You've probably seen this trend all over social media and on the runways, but styling a pair of shorts with a blazer is popular for a reason. It's a fresh take on the classic pant suit. Styling a matching blazer and shorts is put-together and fun, but if you're really wanting to go for a more laid back look, then style a blazer with some biker shorts.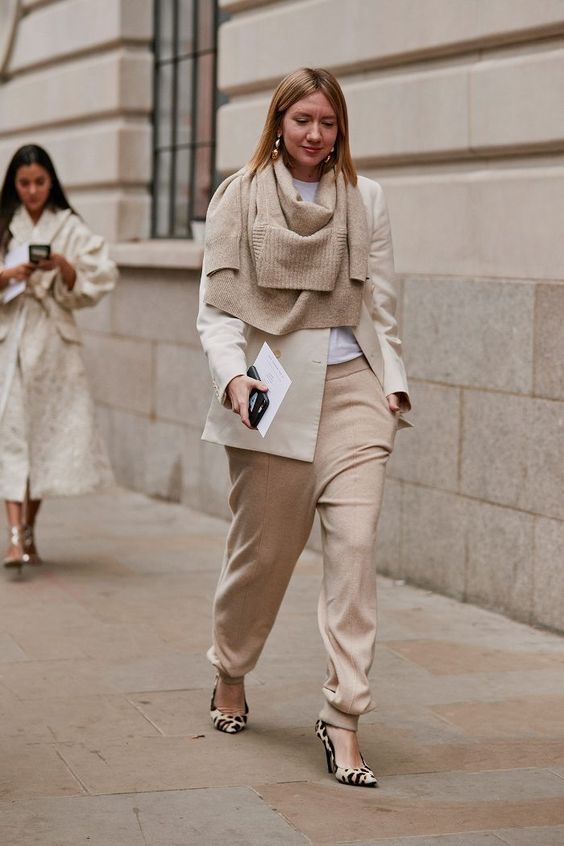 5. Blazer + Joggers
If your work environment doesn't have a strict dress code, try wearing your blazer with a pair of joggers, either dressy or casual. The blazer makes the outfit a tad bit dressy but the joggers help make it more casual and laid back. Wear your favorite tee or tank under the blazer and a pair of heels or sneakers depending on the look you're going for.
Blazers are a closet essential. More often than not, we tend to style our blazers the same way for work not realizing that blazers, although a professional and dressy article of clothing, can be styled in more than one way and for any event or occasion. Next time you think your blazer is only work appropriate, think again because you'd be surprised at how many outfits you can style with your go-to blazer.
Inspirational image courtesy of: Shutter Stock
By: Rizwana Saleh, Toronto, @rizwanasaleh