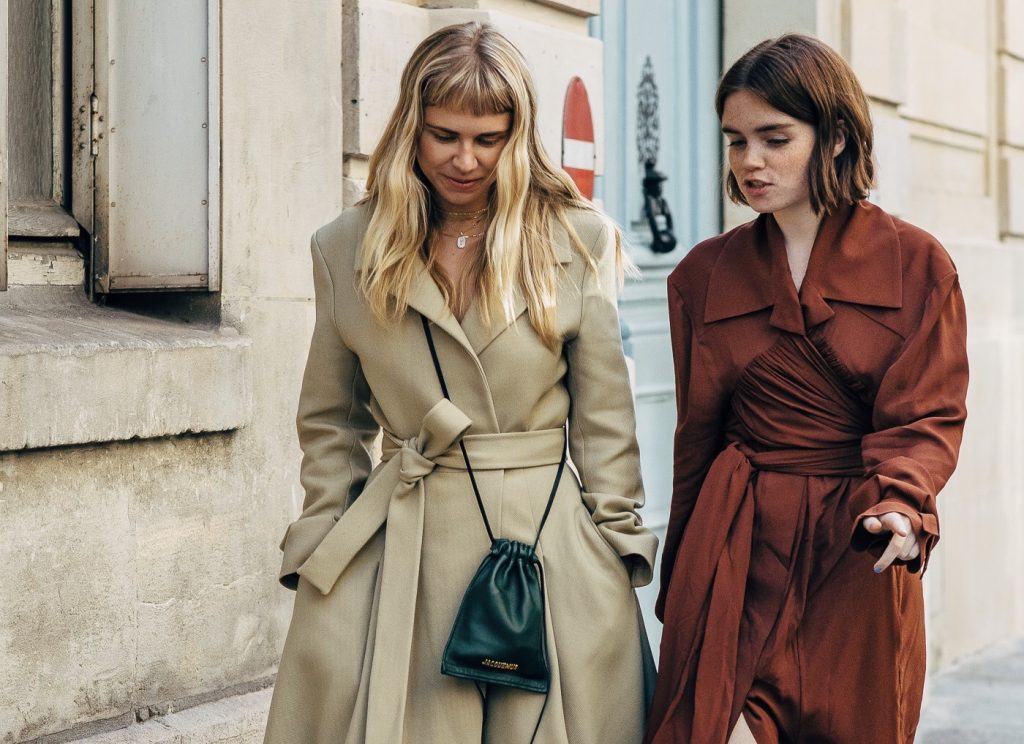 Our Fall Style Guide is here! Whether your style philosophy is elegant minimalist or vibrant maximalist, this is the ultimate guideline for your essential wardrobe. These basics are sartorial classics perfect frameworks for more indulgent, trend-setting styles. From business friendly pieces to make a great impression at your fashion internship or to corporate looks for your creative job at a PR or digital marketing agency, you're covered with Style Nine to Five.
The Coat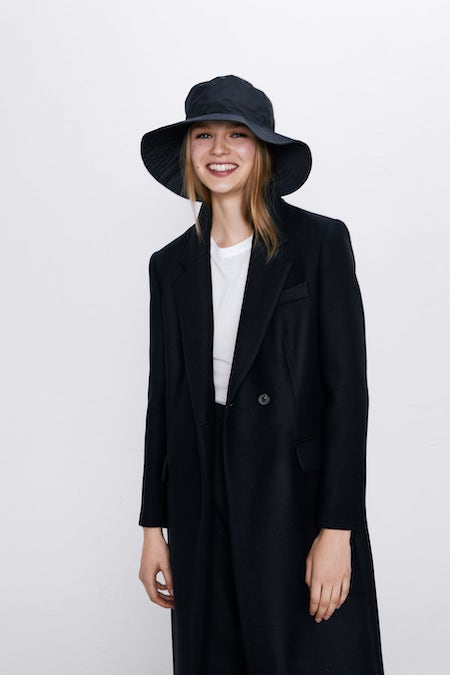 The coat is a signature staple any wardrobe. Elegant ease is punctuated with everyday chic. From the plush teddies to the puffer coat, these fail-safe ultimates won't fade out of style. While these are the essence of a beautified wardrobe, styles are constantly being re-imagined through side-split detailing, a multitude of colour pattering and intricate embroidery.
Style Tip? A utilitarian coat would look great over an iridescent slip dress for a night out. Or finish your suit with a coat. Choose classic tones for a timeless appeal. Pair with denim and a chic basic for weekend ease.
The Blazer
The blazer is a cult-favourite. We're loving the oversized, menswear silhouette for this season. The conservative nature of the garment is a sleek balance to edgy denim. A definitive must-have! Try a houndstooth or plaid fabric rather than a solid tone.
Style Tip? For those office days, pair your blazer with a silky-skirt or loose fitted blouse. Pair with a tee and denim for a weekend casual look.
The Leather Biker
The epitome of rugged nonchalant, this basic is the dividend between fashion savvy office wear and standout weekend evening. Silver hardware, leather roughage and the signature grommet waist belt nods to throwback fashion with a modern gesture. We love the universally flattering cropped lengths.
Style Tip? Wear with a boxy-white tee and denim for an off-duty look. Dressing up for evening? Pair a leather biker with an ultra feminine slip-dress; it adds the perfect rock n' roll balance. Ready-to-wear fashions have re-imagined the leather basic for a timeless wardrobe. Try an all leather look by wearing with a leather skirt or dress. Bring out your sass!
Knitwear
Synonymous with wintry solstice dressing, knitwear is the ultimate sartorial gesture to embracing cooler temps. With an array of knitwear from the oversized, cocoon shape to Fair Isle intricate design, endless variety and coziness is within our feverish reach. Insulated with warmth yet boasting all style accolades, this fall basic is a versatile and chic essential that'll leave you on editorial radars.
Style Tip? Layer up. Throw over a lightweight crewneck knit on a button down. Add contrast by pairing your plush sweaters with white denim. Want to enhance your knit ensemble? Pair a v-neck sweater or cardigan with a delicate underlay such as a lace bralette or cami.
The Denim Ally
This timeless classic is a rugged staple that balances yet adds edge to a myriad of outfit ensembles. A true-blue entity, hitting the style stratosphere in a multitude of variety, we're seeking out alternative shapes to the well-loved skinny. The tried and true high-waist is a universal favourite. Flattering with all the appeal? From the cross-over asymmetric to the crop; a multitude of variety is at our disposal for the Fall season.
Style Tip? For work-appropriate, stick to darker hues and balance out the rigid appeal with a blouse and streamlined blazer. For weekend, denim is synonymous with achieving the hi-low ensemble and pairing with a feminine blouse is a sure-fire style contrast.
The Classic LBD
The faithful, fail-safe essential. The LBD is the classic, well-favoured choice for being office-appropriate to part-ready – and it doesn't have to be basic. Indulging in high-voltage feminine polka dots, cotton-voile puffed sleeves, or statement crew-neck jersey dresses appease our appetites for these sought-after garments with a modern twist. Nylon tights and pumps complete the micro-mini LBD for evening.
Style Tip? Deeper hues such as spiced-berry burgundy & midnight-blue are a warm welcome to the eponymous black. Be bold with a melange of texture and print. To update your LBD, throw on an ankle boot and switch to a barely-there sandal for cozy nightfalls. For daytime workwear pair a drapey, ethereal maxi with knee high boots for an editor's approved touch.
Silks & Satins
A silky, barely there slip dress and body-skimming satin skirt is the epitome of versatile, sensual sophistication for fall dressing. Invest in silks as it functions congruent as a basic and an asset for textural play to a cozy knit or blazer. Noted as a summery asset, these delicately soft textiles are perfect for warmer weather dressing. Seasonality never looked more chic.
Style Tip? Enwrapping yourself in cushioned knitwear is surely irresistible with a silky slip skirt or dress. Finish the look with a barely-there sandal or statement boot. Amp the glamour and trend-setting accolades by opting for monochrome hues. Dusky-pinks and neutrals are the perfect colour palette for this 90s staple.
The Boot
For autumn, we have a plethora of wardrobe enhancing footwear contenders at our disposal. Main takeaway? Embrace texture as a neutral. From croc-embossed knee highs to dainty kitten heels; based upon our advent of choice of boots, style-wise Fall is definitely the most exciting season for cool-weather dressing.
Style Tip? Indulge in the monochrome trend from top to toes by coveting must-have neutral-toned boots with intricate details. Boots over jeans is an Americana-esque style gesture trending our radars.
Jewelry
The ultimate punctuated skin-enhancing beautifications to complete a wardrobe, from the understated to the bold; luminescent jewelry is your textile ally not limited for balmy summer nights. Gold-toned and silver-toned decadences work beautifully in the chillier months of autumnal equinox. Their iridescent nature lends themselves to bring freshness and vibrancy to cushy knitwear and chill-repelling outerwear.
Style tip? Amp up the glamour by layering delicate yet intricate necklaces, bracelets, earrings, and rings with your neutral hued essentials. Feeling bold? Stack gold-toned bangles overtop your ribbed long-sleeved sweaters for elegant ease.
The Bag
From the sculptural to the furriest of textural shearing; bags are our covetable investment pieces that pairs with any of our outfit ensembles. Sophisticated yet nods to timeless design; indulge & make a statement with the chicest of sacs.
Style Tip? A statement bag is a chic contrast to a minimal outfit. Neutral tones are workable from dawn to dusk. We love this 70s croc-effect bag from MANGO as it transitions to a crossbody.
The Vintage Basic
The best accompaniment to an oversized blazer? A vintage-inspired tee. These tees are perfection completed with high-waist jeans. Stock up on all the basics – they are a modern, sartorial backdrop to sophisticated, tailored garments. A detail enhancing key piece; this well-loved tee is a boyish, modern twist on effortless nonchalant dressing.
Style Tips? Standing out with your power-suit is surely effortless when paired with a white, boxy shaped tee. Finish the look with gold accessories and ankle boots or pointed toe pumps. This is an updated nod to vintage 80s defiant dressing.
Wrap It Up
Finishing off that ultra chic ensemble? Adorn your neck & shoulders with a model-off duty staple such as an insulting scarf. Or, wrap up your blazer intricately overtop with a skinny belt. Variety is endless with these seasonal pickings.
Are you a job seeker? Find fashion jobs here.
Are you an employer? Post your fashion job here.
Don't forget to follow us on Instagram for the latest fashion jobs, career advice and fashion trends!
Written by: Alexa Dikeakos
Want to know more of Alexa's thoughts on fashion? Head to her website, Undress YourStyle and catch her on Instagram @alexadikea!