Find fashion jobs, job listings, careers, fashion internships, social media internships, retail jobs, fashion design jobs, buying jobs, fashion stylist jobs and style careers on Style Nine to Five!
There's nothing more empowering than the feeling of rocking a power suit. So why do men get all the fun suit trends?! Watching street style and runway trends this year, it is clear that the women have taken the menswear trends as their own. Here are some menswear pieces you need to try now!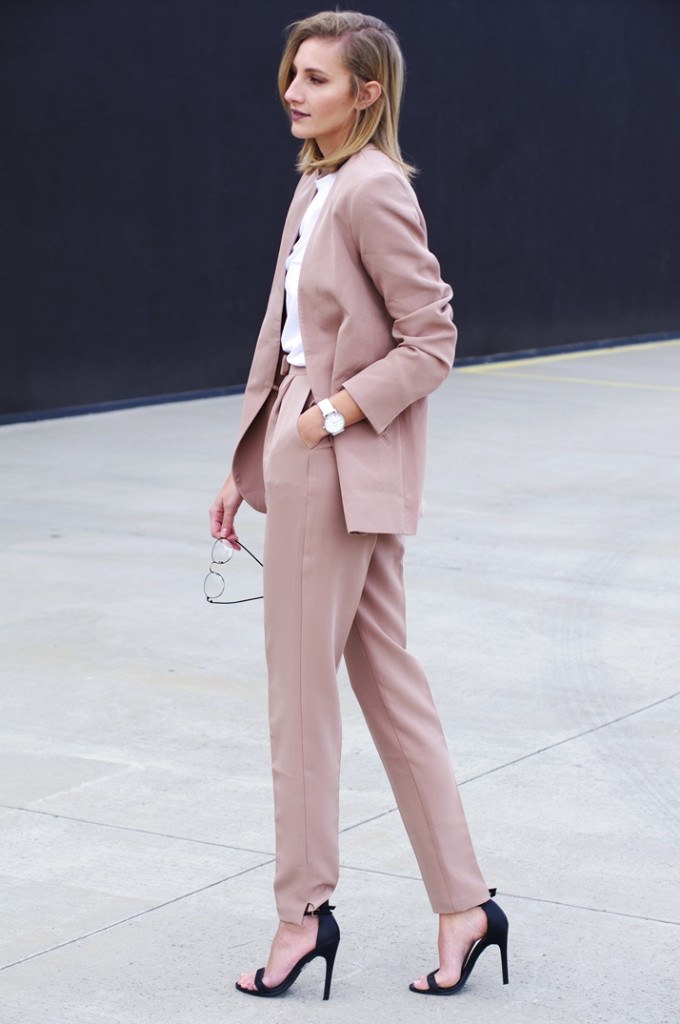 The Oversized Suit
The ultimate power suit. There is nothing that makes you feel more empowered than a pair of tailored trousers and an oversized blazer. Paired with a button up of your choice, you are good to go. You can play this look up by staying away from the basics. Get this suit in pastels, or play with different patterns. Just because it's a menswear trend, doesn't mean it can't be fun and feminine.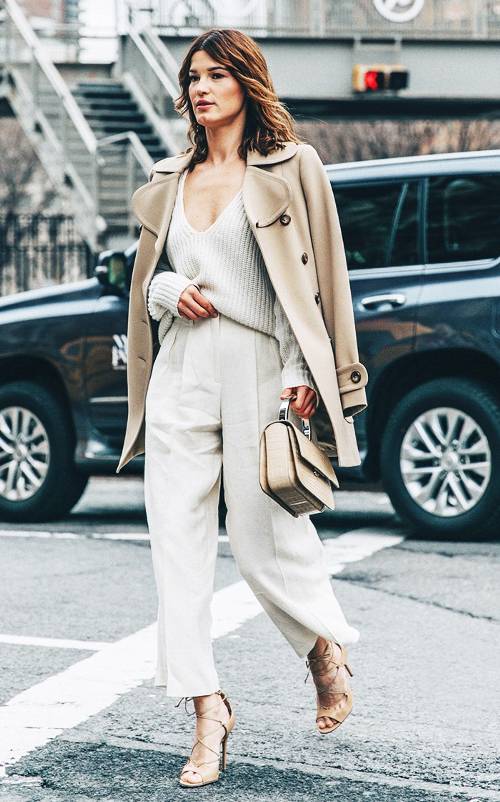 Neutral Tones Head to Toe
2018 has become the year of the neutrals. Don't get us wrong, colour is fun, but mixing browns and beiges and creams can be just as eye-popping. If you aren't quite ready to leave all colour behind, you can mix rusts, camels and bolder browns to make more of an impact. Neutral tones are a great way to stand out in the crowd and work that minimalist style.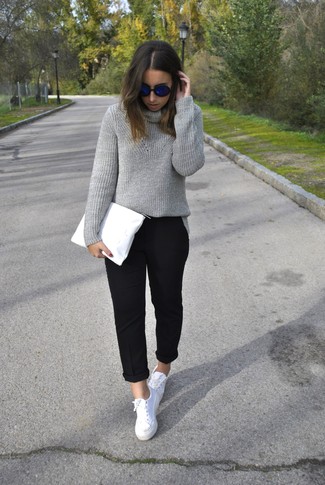 Chinos
Chino pants are a great way to dress up, without being too dressy. They are the best pants in between jeans and trousers. These can be dressed up with a nice blouse or button up. Or even paired with a cute graphic tee to dress them down a bit. They are the epitome of business casual.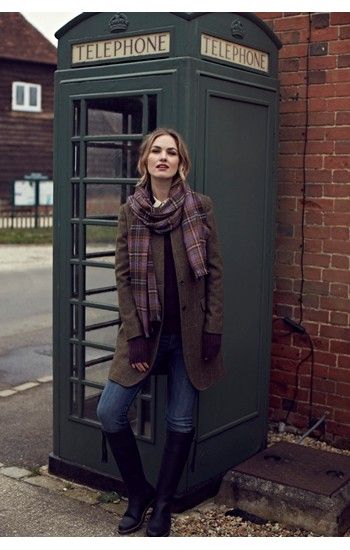 Earthy Toned Plaids
You can add plaid in some way to nearly every outfit. It could be found in a shirt, pants, jacket, scarf or even a bag. While all plaids give off a menswear feel, earthy toned plaids give an English Countryside vibe. This plaid screams the women are taking over this trend.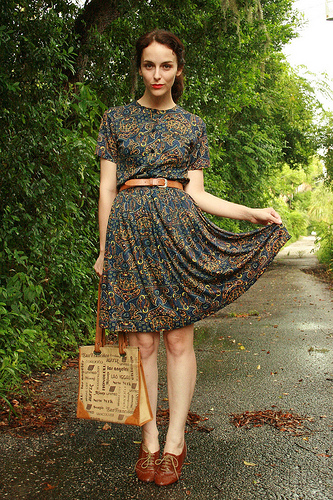 Oxfords
No trend is complete without shoes. Put away your favourite pumps and replace them with a flat pair of oxfords. Oxfords are so versatile, they can be paired with any outfit. Chinos and a tee, add some oxfords. Floral dress and tights, add some oxfords. These will become your new favourite basic shoes.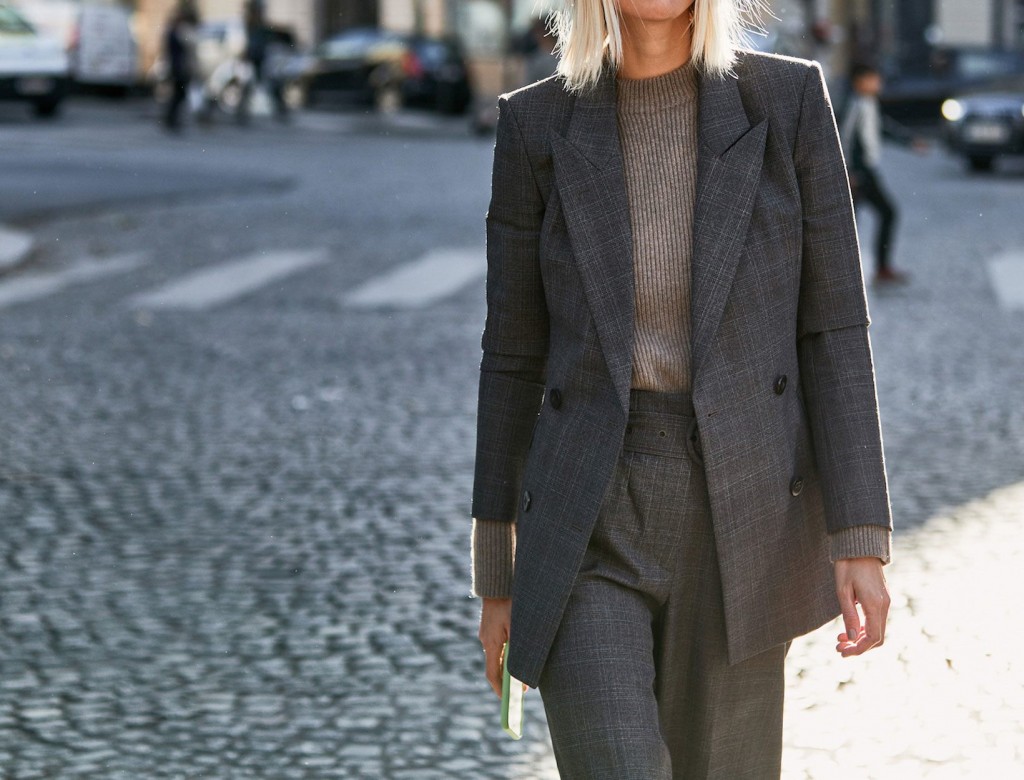 Tweed
The most iconic menswear item is the tweed jacket. I'm sure when you think of tweed you think of an old man with a cap on, smoking a pipe or working on a farm. That's okay, we used to think that too. However now, tweed has been taken over by women's fashion and it looks fierce. Whether it be a long duster coat or a blazer, tweed should become a staple in your wardrobe.
Inspirational images courtesy of:
Main image courtesy of Gal Meets Glam
Image courtesy of goop
Image courtesy of Katiquette
Image courtesy of Who What Wear
Image courtesy of Lookastic
Image courtesy of Pinterest
Image courtesy of Twitch Vintage
By: Megan Renaud, Vancouver, @meganbrigette
Are you a job seeker? Find fashion jobs and retail jobs here.
Are you an employer? Post your fashion job or retail job here.
Don't forget to follow us on Instagram for the latest fashion jobs, style jobs, retail jobs, career advice and fashion trends!