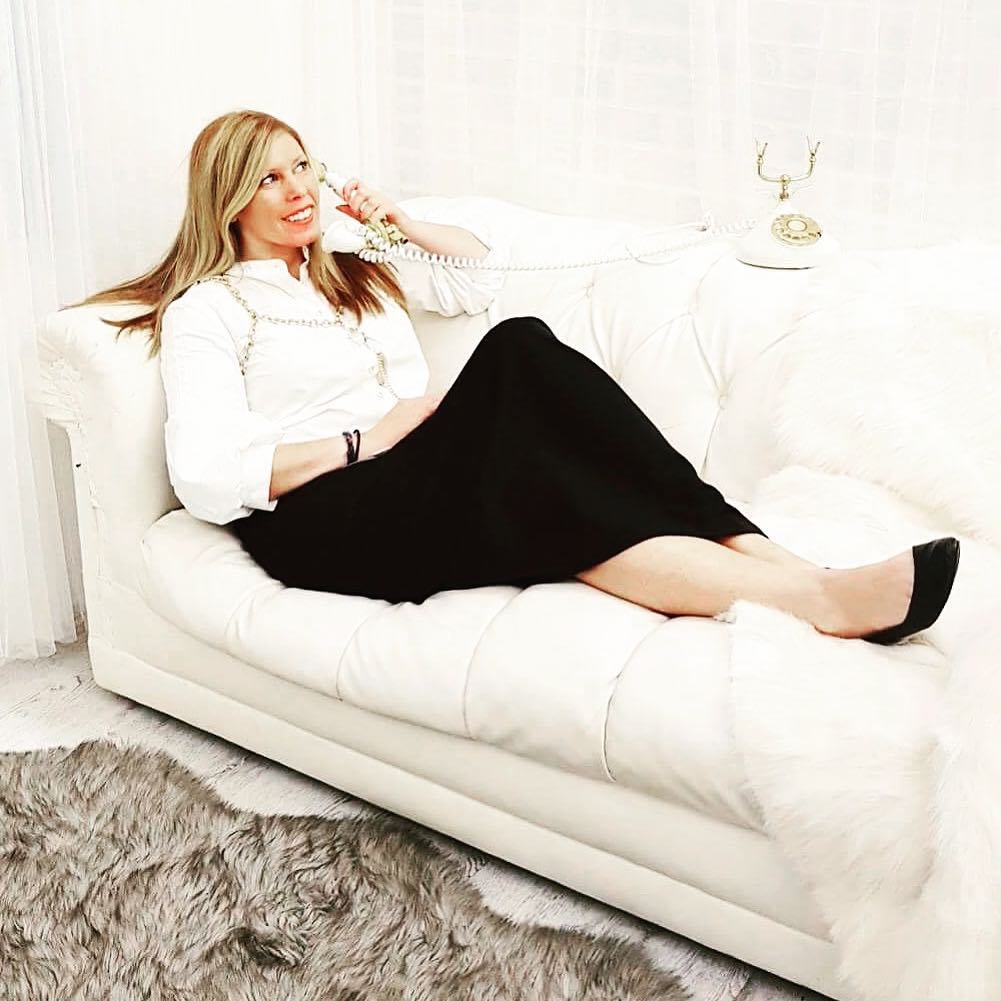 This week, we had the opportunity to chat with Jodi Goodfellow, the founder and executive producer of Startup Fashion Week (SFW), an innovative organization that selects the most promising Canadian startups in fashion and fashion-tech to showcase with the goal of helping them establish visibility, credibility, media coverage, networks and new opportunities. In 2018, SFW is celebrating its fifth year, and will be hosting fashion shows in not one but two Canadian cities. Look for SFW events in Montreal from June 20 to 22, and in Toronto from October 15 to 19. Read on for our conversation with Jodi, and what you can expect to see from Startup Fashion Week!
SNTF: For those who may not have heard of it, what is Startup Fashion Week?
JG: Startup Fashion Week is based on three main pillars, fashion, business, and tech. We host a variety of conferences and forums throughout the week and also produce a runway show featuring apparel designers, accessory designers, and wearable tech. We will be launching a three-day event in Montreal and we will be hosting a 'Runway Ready Bootcamp' in Toronto this July to help individuals learn how to prepare for a fashion week experience.  We will also host a Toronto Preview Party in August followed by our week of events in Toronto in October.
SNTF: What was the main inspiration to launch?
JG: Startup Fashion Week was launched in Toronto during 2014.  The concept was created as a solution to many problems that I personally identified when launching a fashion-tech business in 2010.  It was extremely difficult to create mass awareness and challenging to find the right networks. So I began to host events, one in particular that offered startups in fashion-tech an opportunity to educate people about the great things happening in this newly identified hybrid industry.  This event was called Fashion in the Digital World, which I hosted four times from 2012 to 2014. With each event, the audience grew and there was confirmation I was paving a path to success. My startup wasn't able to go much further (without investment) so I decided to re-focus and tap into the success I was seeing with my event but I wanted to build something more disruptive and bigger.  I wanted to create noise, with a meaningful purpose.
SNTF: Can you walk us through your career path prior to launching SFW?
JG: I always found satisfaction and a sense of accomplishment working.  During my years in university, I typically managed to balance school with three to five part-time jobs at any given time (while still managing to have fun living in residence). I graduated York University with a BFA followed by a BEd from the University of Toronto.  In 2000, I began my career as a high school teacher with the Toronto District School Board. Daytime teaching was never enough for me so I started to also teach summer school and night school. Eventually, I started working with a company where I would teach and travel with students over Match Break and Summer holidays.  In fact, I developed a grade 12 program called The World of Fashion where students would learn Ontario curriculum and then spend a week in NYC experiencing the fashion industry. As mentioned I also launched a Startup in 2010 as a side-hustle and started hosting monthly events to create broader awareness for my startup.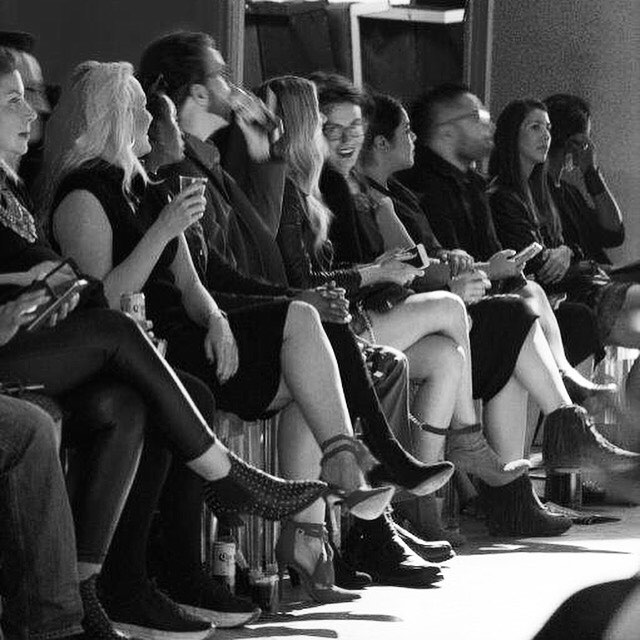 SNTF: Were there any individuals who helped you launch? Mentors/inspiration etc…
JG: As soon as the idea was sparked in December 2013, I bought the web domain and created social media accounts.  From there I didn't give it a second thought. People became curious and I started to hustle finding opportunities to speak in front of an audience to share my new venture and people just came forward wanting to help, volunteers, photographers, models, etc.  When I think about it now, I am blown away by how many people trusted my vision. It didn't occur to me how many people were pillars to this monster of an event until the day of the runway show, October 8, 2014. I had to teach that day (believe it or not) so when I arrived at the venue and saw all the lighting technicians, volunteers, hair and makeup team, models etc. already buzzing around with the most thrilling rush of excitement. I literally froze for a minute to realize what I had done. It was overwhelming actually, but in a good way!
SNTF: What was the biggest challenge that you faced when launching SFW, and how did you overcome it?
JG: Like any startup, there were many challenges because everything was trial and error.  I had difficulty getting sponsors, which is always a struggle. I also faced challenges working with certain personalities in the fashion industry that I wasn't used to.  There was a lot of fakeness, exclusiveness and a lot of people in the industry who wanted to see me fail, either due to jealousy or insecurity. Not to mention that my partner of 10+ years decided to leave me weeks before the launch.  But as an event planner 'the show must go on' as they say. I was so distracted by the timelines that I didn't really have the chance to care about how horrible some of Toronto's industry folks treated me, or the time to properly grieve my broken relationship.       
SNTF: How do you see SFW growing?
JG: We have grown every year by way of responding to the needs of our community.  We hosted a networking event in Montreal two years ago to encourage more people to come to SFW in Toronto. But we realized that they wanted us to host our event there. We hosted another event last year in Montreal and realized that curiosity and interest was growing. So we decided to launch a three-day event there this year. It's possible that we will expand into other cities where there is a market fit to create a national platform for fashion startups to connect, learn and grow building a stronger Canadian fashion landscape.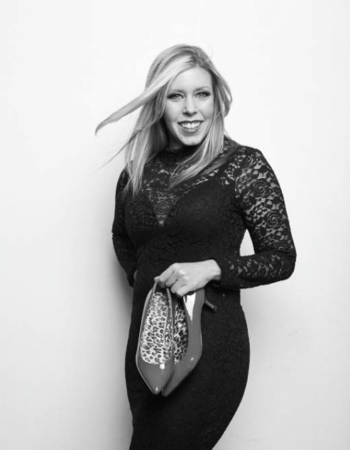 SNTF: What advice do you have for someone interested in breaking into the fashion industry?
JG: First and foremost, invest in your business properly.  As soon as you conceive your business I suggest you incorporate, apply to trademark your business name and get insurance.  Then focus on day to day operations. The next important thing is to invest in your networks and knowledge. Set aside a budget to attend relevant events where you will have access to other entrepreneurs or fashion industry professionals.  Even from having five-minute conversations at events you'll end up with a self-earned MBA in about a year if you hustle hard.
SNTF: Which fashion start-ups do you recommend to keep an eye on in 2018?
JG: Canada has a lot of innovative fashion startups. Monkland Village Design is a Montreal based outerwear brand that creates modern luxury coats with cruelty-free practices using alpaca fine fiber. Seam is a Toronto based startup that offers a personal safety app with a new wearable tech product called LOTUS launching soon to compliment the APP.   The Lotus is a beautiful, fashion-forward hardware device, which acts as a remote control for the Seam app and lets you make hands-free phone calls, without needing to take out your phone.  
SNTF: Where can our audience find out more about Startup Fashion Week?
JG: If they are interested in applying as designers, vendors or for media accreditation and tickets they can go to our website www.startupfashionweek.com  For sponsorship inquiries they can contact me directly at info@startupfashionweek.com and of course we encourage people to also follow us on Facebook or Instagram @startupfashionweek and @sfwmontreal to stay up to date with all of our current news!  
Inspirational Images
Images courtesy of Start Up Fashion Week
By Kate Mendonca, Toronto, @kate.mendonca