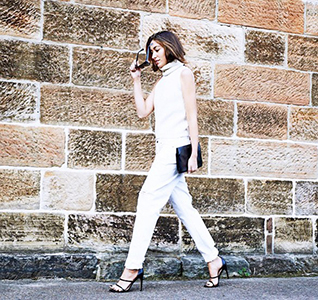 Sleeveless turtlenecks are having a major moment in fall fashion. It is easy to see why they are becoming so popular with the diversity they allow for many outfits! For a casual, yet still put together, office look, pair a sleeveless turtle neck with skinny pants, a bold bag, and booties. Once the weather becomes colder (I know we aren't ready to think of that yet) it can be paired with a nice tailored blazer as well! Here are my top picks for pieces that compliment a sleeveless turtleneck well.
Style Inspiration, Carmen Hamilton, image courtesy of whowhatwhere.com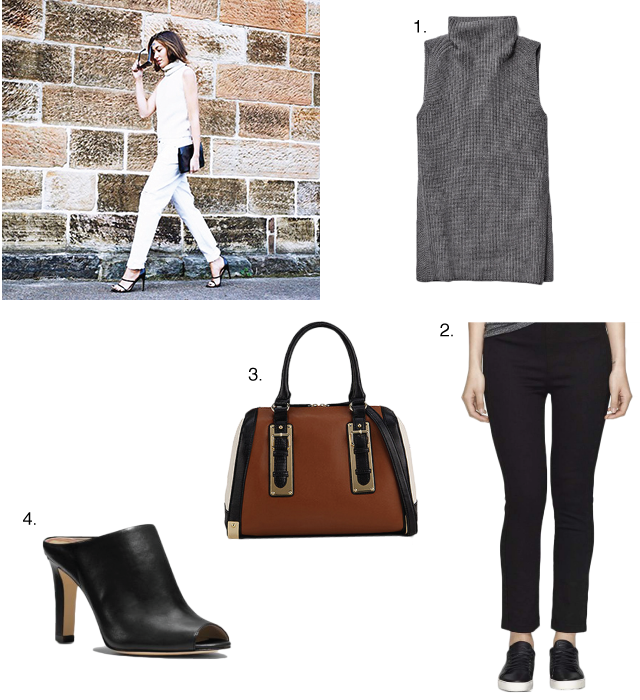 1. Aritzia Durandal Sweater, $125
2. Rag &Bone Georgie Pant in Black, $225
3. AldoWesterling, $60
4. Michael Kors Shaw Leather Mule, $178
Tiffany Janzen, Toronto, ON
Are you an employer? Post your fashion job here.
Are you a job seeker? Find fashion jobs here.
Don't forget to follow us on Instagram for the latest fashion jobs, career advice and fashion trends!