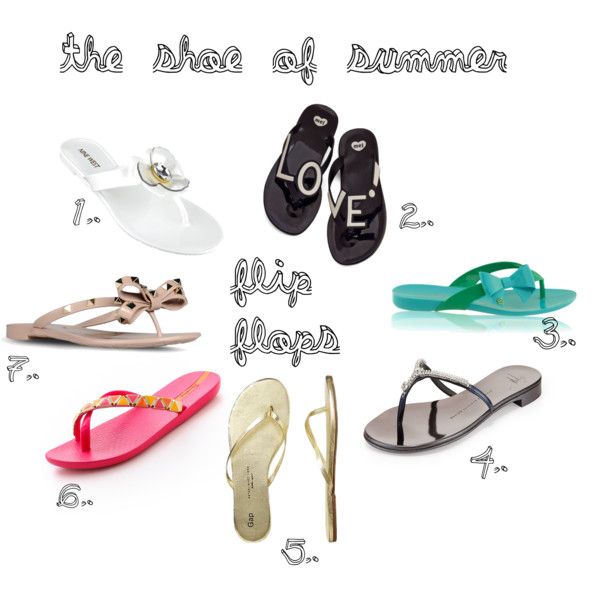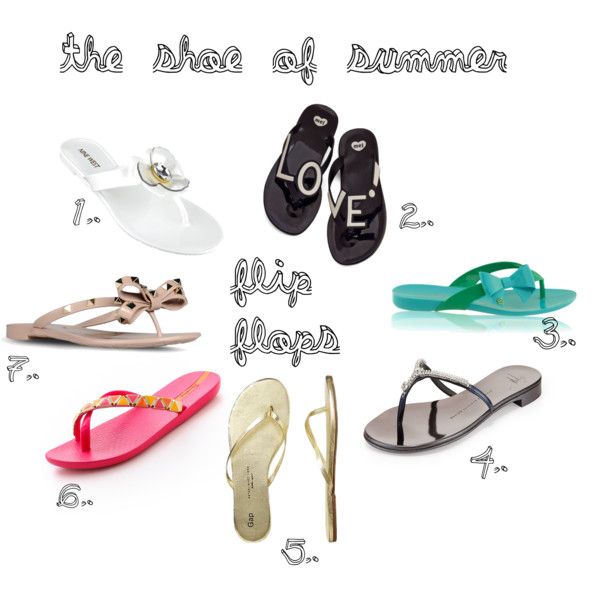 Flip flops are synonymous with summer for obvious reasons: they're comfortable, airy and no-fuss. Letting our toes breath is a small pleasure of the warmer months and being able to slip shoes on and go is perfect for a lazy summer day. Flip flop sandals have been worn for centuries (albeit in different styles than we see today) and are one of summers basics and essentials. A casual and laid-back look, these shouldn't be worn to the office or formal events, however, there are some stylish ones that are definitely worth dressing up.
1. Nine West Frizzell Flip Flops, $49.99
2. Mel Shoes Stylish Expression Sandals, $32.99, available at ModCloth
3. Colors of California Ribbon Turquoise Green Flip Flops  €35.77, available at pret-a-beaute
4. Giuseppe Zanotti Mirrored Crystal Flip Flops, $623.66, available at Neiman Marcus
5. Gap Thin Flip Flops, $29.95
6. Ipanema Imperial Embellished Flip Flops, $39.12, available at ShopBop
7. Valentino Rockstud Flip Flops, US $295
By: Rachel Ingram, Toronto
Are you an employer? Post your fashion job here.
Are you a job seeker? Find fashion jobs here.