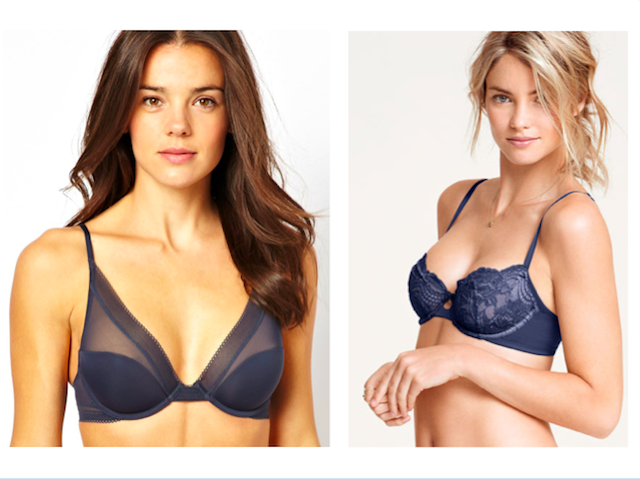 Since the winter months are all about wearing layers upon layers to keep warm, dressing up underneath all those layers is suddenly a lot more fun! Maybe it's our instincts telling us to cozy up to a loved one when it's chilly outside, the glitz and glamour of the holidays, or it could simply be time to revamp your underwear drawer for the New Year. While we may never have a lingerie collection as impressive as Blair Waldorf's, turn up the heat this winter with these 5 lingerie trends: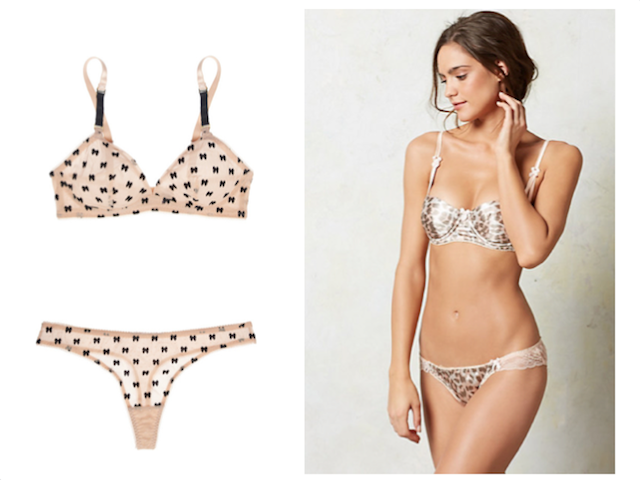 Pretty Prints: The key to keeping prints looking sophisticated rather than girlish is sticking to a neutral colour palette. Also, look for high quality fabrics and details. You can't go wrong with designer Stella McCartney's quirky but luxurious bras and bottoms like this adorable-chic bow print set, or Mimi Holiday's satin leopard look.
1. Stella McCartney Tammy Tickling flocked soft cup bra, $49 and matching thong, $24.50, available at Net-a-Porter
2. Mimi Holiday Satin Leopard Set, $72-$96, available at Anthropologie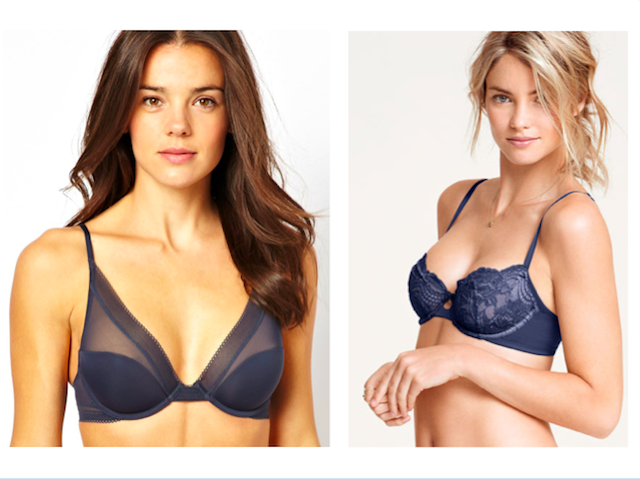 Winter Blues: Navy is well loved for being a universally flattering neutral when it comes to fashion, yet it is somehow unexpected for lingerie! This would be a great way to warm up to choosing a colour, as it has the same sexy effect as a classic black set.
3. Calvin Klein Icon Provocative Plunge Bra, $69, available at ASOS
4. Victoria's Secret 'The Closeup' Unlined Demi Bra, $48-$62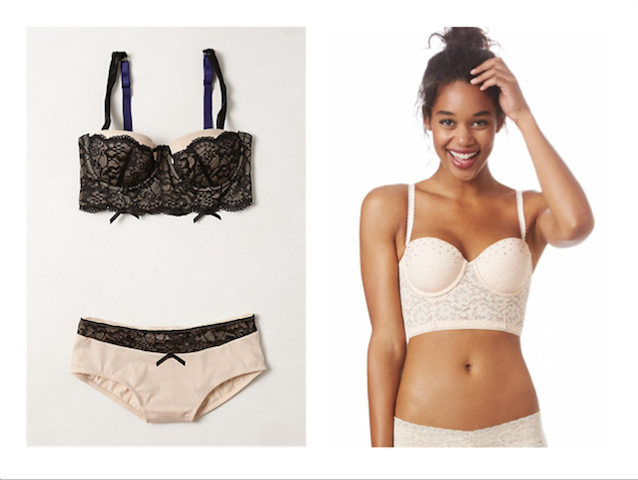 Classy Coverage: This demi-corset look is very on trend at the moment and is my personal favourite! Whether you opt for a simple or more embellished look, this style is figure flattering, with an extra bit of coverage (that will even help keep you warm!).
5. Eloise Tuxedo Bra and Panty Set, $34, available at Anthropologie
6. Aerie Signature Lace Multi-Way Lightly Lined Corset, $47.65
Bold Berry Hues: 'Tis the season for Mrs. Claus inspired red satin slips and pom poms…Stay away! Those who aren't shy about colour should seek flattering berry hues like this lace printed set from Aerie, or an even bolder persimmon and taupe set by Cosabella.
7. Cosabella Elise Soft Bra, $72.50, and Lowrider Hotpants, $47.50
8. Aerie Ella Gel Lace Print Pushup Bra, $47.61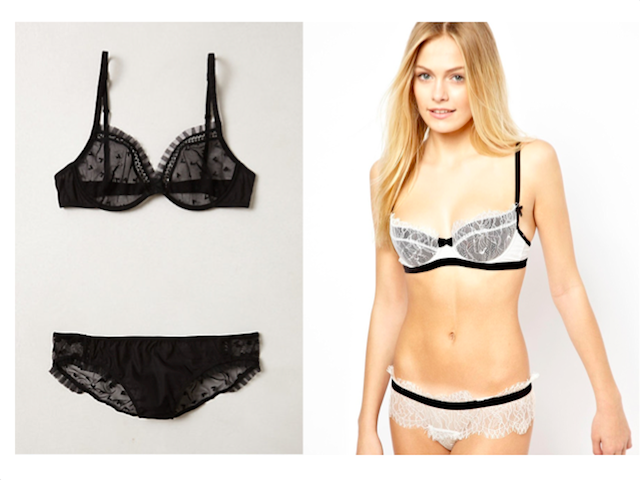 Frilly and Feminine: This look is the ultimate way to dress up, without wearing much at all! With this ultra feminine style, more is more. It's better to invest in both the matching bra and bottoms to get the full effect!
9. Princesse Tam Tam Vela Bra and Panty Set, $60-$78.00, available at Anthropologie
10. Mimi Holiday Coquette Fully Padded Super Plunge Bra, $112.38 and Coquette Boyshort, $84.78, available at ASOS
By: Liz Doré, Toronto
Are you an employer? Post your fashion job here.
Are you a job seeker? Find fashion jobs here.