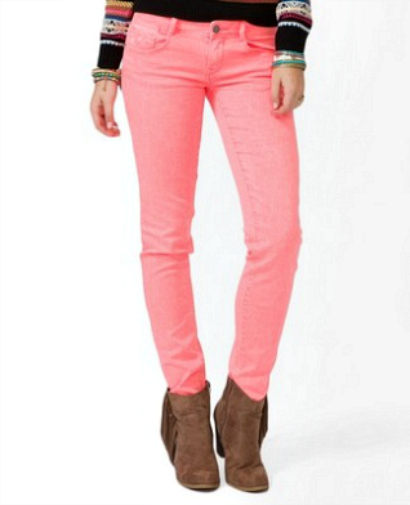 Don't be afraid to embrace the eclectic in you! Even the most conservative can find a way to merge classic and daring trends. This season has steered away from pastel in favour of more fluorescent pieces to accentuate our closets. I truly feel that neon can mix with every type of fashion personality but one stylish tip for those who like to play it safe – combine bright tops with simple, neutral coloured bottoms. A pair of skinny jeans will flash out in an instant! Head turning fashionistas may be lured into the great selection of pant suits covering hot pink, green and yellow. Of course, accessories will always be our number one go-to-look for a trend like this one. You will truly brighten up anyone's day.
1. Zara Neon Box Clutch, $40
2. J.Crew Neon Lace Pumps, $346
3. Forever 21 Neon Skinny Jeans, $29
4. H&M Lime Green Dress, $60
By: Mijana Veljkovic, Toronto
You should follow me on Twitter @mijanaveljkovic.
Are you an employer? Post your job here.
Are you a job seeker? Find fashion jobs here.