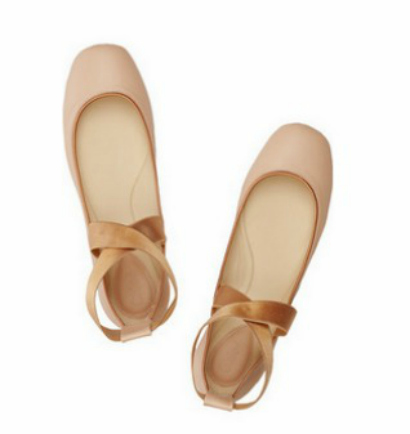 The other day, I finally got around to watching the movie The Black Swan. Though everybody fell in love with the story line and cinematography, I of course, fell in love with the clothing. The figure hugging pieces and soft pastels associated with the art of ballet are the epitome of femininity and the reason I have been obsessed with ballet style clothing lately. Luckily for us, classic pieces and colours never seem to go out of style when worn the proper way. So throw your hair into a bun and get ready for this year's wardrobe filled with soft pinks and creamy whites. Step aside ballerinas of the world, we're stealing your style.
1. Forever 21 Jacquard Tulle Skirt, $15
2. Dynamite Chiffon Tunic with Studs, $37
3. H&M Jumper $35
4. Chloe Leather Ballet Flats, $485, available at Net-A-Porter
5. American Eagle Open Stitch Cable Sweater, $49
6. Christopher Kane J brand Lace Trimmed Skinny Jeans, $736, available at Net-A-Porter
By: Layan Barakat, Toronto
Are you an employer? Post your job here.
Are you a job seeker? Find fashion jobs here.