Now that the cold weather has diminished and winter is coming to an end, its time to retire those dark shades for a soft, romantic, and cupcake obsessed look. With Easter just wrapping up its easy to visualize the pastel hues that I will be sharing for your new office ready look; velvety peach, powdery mint, guava, milk caramel, pale pink, lavender, baby blues, and of course Pantone's Spring 2016 color of the year 'Rose Quartz'. You don't want to look like you're going to an Easter parade, but these colors are shockingly easy to wear with a just a few simple tips.
Pastels work cohesively together, creating a flow between each color, allowing us to mix and patch these beautiful cotton candy shades. Watching models strut down the runway in head to toe printed pastels looks great on top models. However; realistically for any everyday look, its better to stick on a minimalistic scale. Especially in relation to wearing it to the office. Solid color blocking is more professional then a bohemian floral print. It's classic, sophisticated and playful all tied into one ultimate spring look.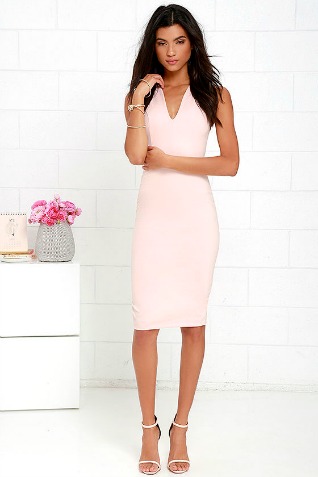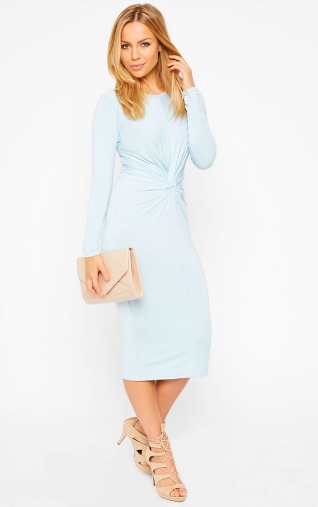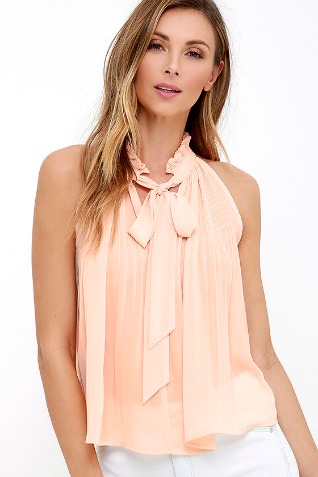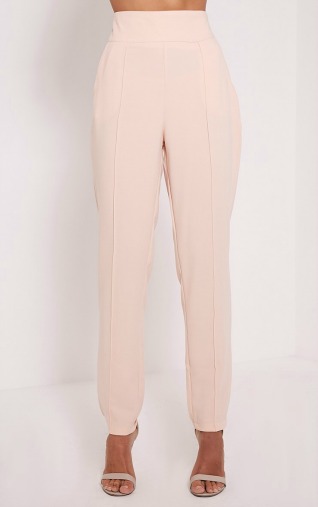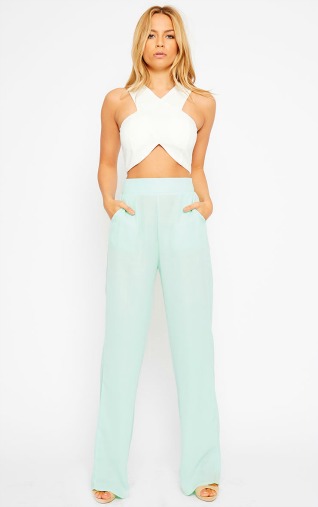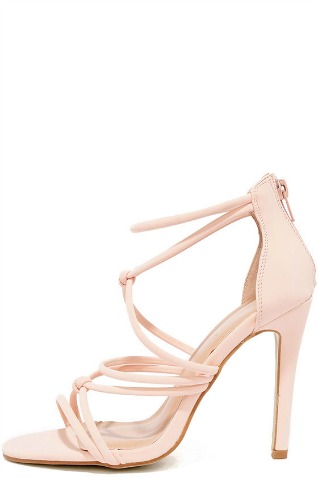 Style Inspiration; Why Pastels Are The New Black, Image curtesy of Woman and Home
Product Details:
1. Lulus Black Swan Liana Peach Dress, also in Mint, $71.00
2. Lulus Quite Spectacular Blush Midi Dress, $54.00
3. Pretty Little Thing Kenna Powder Blue Knot Front Midi Dress, UK $6.00
4. Lulus Sweet Pleat Peach Top, $36.00
5. Lulu Forever More Light Blue Peplum Top
6. Lulus Good and Plenty Light Blue Sweater Dress, $66.00
7. Pretty Little Thing Wendy Nude Front Seam Trousers, UK $20.00
8. Pretty Little Thing Theodora Chiffon Wide Leg Trousers, available in Mint, Peach and Powder Blue, UK $8.00
9. Lulus Standard of Elegance Blush Nubuck Dress Sandals, $34.00
10. Boohoo Holly Fringe Trim Patent Loafer, $52.00
By: Jordan Sangster
Are you an employer? Post your fashion job here.
Are you a job seeker? Find fashion jobs here.
Don't forget to follow us on Instagram for the latest fashion jobs, career advice and fashion trends!