New Kids On The Block – Erg, Runway
Canadian Designers To Watch This Season at WMCFW
There's nothing like that giddy feeling before World MasterCard Fashion Week officially kicks off in the heart of Toronto. With it comes promise for the warmer weather and fresh designs to revive our fashion palettes. The schedule was recently launched and the lineup looks promising. We can count on Chloe Comme Parris, Pink Tartan, Joe Fresh, Vawk, and Lucian Matis for a theatrical and breathtaking show, but who are the new kids in town this season? Who are the faces to keep a close eye on, and how did they get their big break at World MasterCard Fashion Week?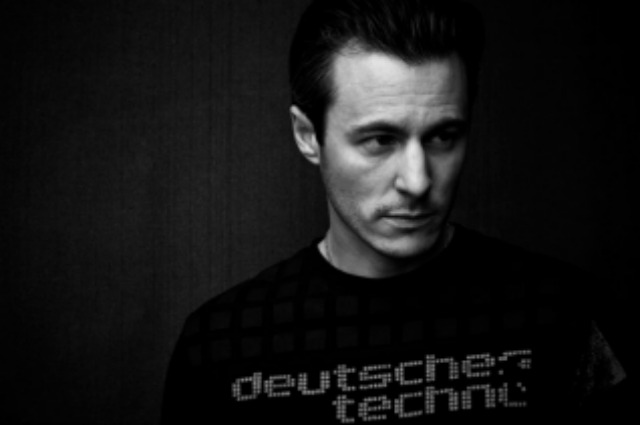 Christopher Bates
Christopher was first introduced to us when he was selected as the only menswear designer to compete in the Mercedes Benz Start-Up Competition during fashion week for spring 2013. After his debut, it was reported in an after show interview that Jeanne Beker said, "I have no doubt at all that that guy is going to make it." Christopher is busy selling his menswear at Toronto's menswear store, Gotstyle, and has since been names one of the top six leading menswear designers in Canada. With climbing exposure and an elite ranking, Christopher is a homegrown star on the rise. You won't want to miss his show Wednesday, March 20 @ 4:00pm in the studio.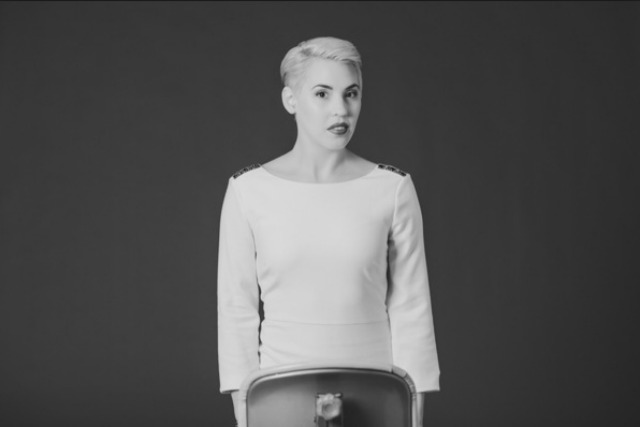 Caitlin Power
Caitlin was also a Mercedes Benz Start-Up Show contestant for spring 2013. Since moving to Toronto from Calgary, Power sparked a name for herself in the cities fashion scene rapidly. She is gaining coverage in some of Canada's top fashion magazine, such as Flare, Elle, and Fashion, and now is the star of her own show during this upcoming fashion week. Power is known for her signature style of tailoring with an edge. She focuses on the traditional female form, and mixes textures and shapes to redefine femininity with masculine touches. See her at the tents on Friday, March 22 @ 6:00pm in the studio.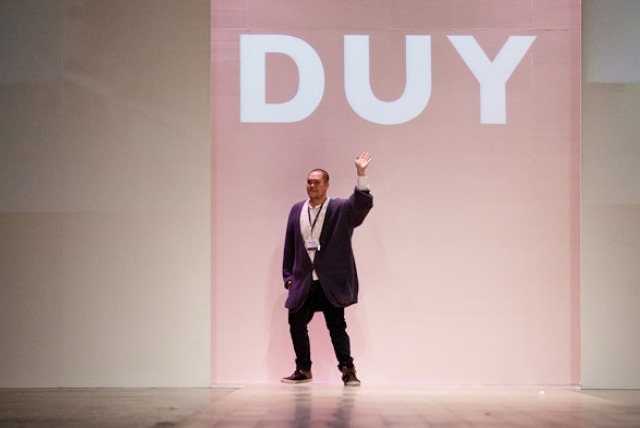 DUY
Duy Nguyen was the Mercedes Benz Start-Up winner and awarded designer, after speechless panel fell in love for his sharp cuts, and mastery of defining an exaggerated edge. After studying fashion at LaSalle College, Duy generated a name for himself after one season, debuting his high end and ready-to-wear lines, and continues to showcase this mastered design style. "Great style happens when it really reflects who you are." See what DUY has to offer us this season on Tuesday, March 19 @ 7:00pm.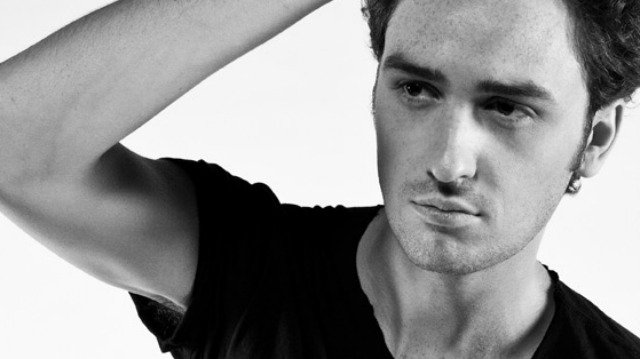 Matthew Gallagher
Matthew is a young Canadian designer who studied and is now based in Milan. Matthew demonstrated a love for fashion and design growing up, pursuing his passions by reaching out to Tom Ford and interning in New York. His design style is modern European elegance with a Western touch. Watch him return home on Thursday, March 21 @ 4:00pm in the studio.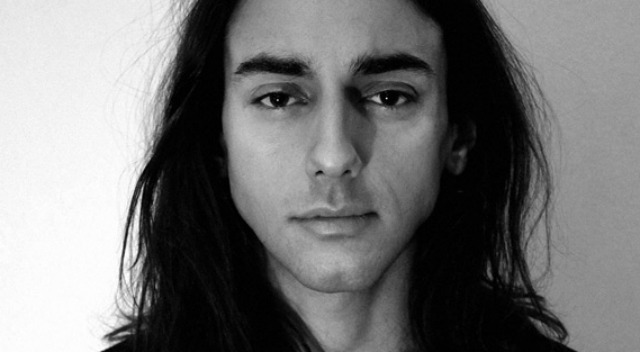 Thomas Bálint
With a Hungarian heritage, Thomas knows what it means to design authentic and innovative. Studying sculpture at the Ontario College of Art and Design here in Toronto, Thomas adopted a heavily modernized style and a love for all design outlets. What keeps him inspired is constantly exploring new devices, and his creations are often reflections of the past. Thomas Bálint debuts on Friday, March 22 at 5:00pm.
Designer Photographs:
1. Christopher Bates, Image Courtesy of World MasterCard Fashion Week
2. Caitlin Power, Image Courtesy of Behance
3. Duy Nguyen, Image Courtesy of BlogTO
4. Matthew Gallagher, Image Courtesy of World MasterCard Fashion Week
5. Thomas Bálint, Image Courtesy of World MasterCard Fashion Week
By: Jenn McNaughton, Toronto
You should follow me on Twitter @jennmcnaughton.
Are you an employer? Post your job here.
Are you a job seeker? Find fashion jobs here.