Wholesale and Operations Manager
Location

Vancouver, Canada

Date Posted

September 23, 2021

Category

Management



Job Type

Full-time



Description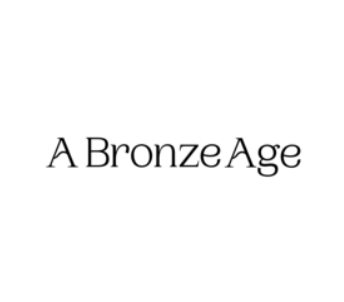 We are a rapidly growing clothing/accessories brand based out of Vancouver, BC looking for a highly organized and detail-oriented team member to join our tight-knit team. This role is best suited for someone who thrives on taking initiative, is highly organized,  a 'people person' with professional communication skills and is comfortable working on several projects at one time. Please apply if you would describe yourself as a high-level performer, passionate and seeking a long term career within our company. This position requires someone who can work  9-5/M-F from our Studio in Vancouver. ** This is not a WFH role ** Some Management experience required. 
General Wholesale Management Duties:  
• Oversee and manage our existing wholesale customer base. This includes: following up for orders, checking in routinely with retailers, sending line sheets, managing deposits and payments
• Managing the overall flow of our shipping calendar, being conscious of production timelines and ensuring all wholesale orders will ship on time
• Provide exceptional customer service in person, via email and on phone/zoom if required
• Respond and appropriately resolve any issues with wholesale clients
• Generate invoices with accuracy and efficiency.
• Manage the shipping of all 'Major' chain stores, department stores and oversee the invoice, ticketing, shipping and supporting paperwork necessary for shipping these orders successfully and on time.
• Have full ownership and understanding of the contracts, deadlines, customs/shipping details of all major wholesale accounts
• Maintain Bronze Age's booking sheet, recording all sales as they come in and be able to make accurate sales projections
• Fulfil all wholesale orders (with the help of studio coordinators) and allocate incoming production runs to their corresponding wholesale orders
• Ensure all wholesale orders are correct, tagged and packed properly
• Host weekly meetings with Production manager to stay on top of deadlines 
Wholesale Strategies:
• Must exhibit initiative and ability to grow A Bronze Age's wholesale business and play a leading role helping us scale and expand within Canada and internationally 
• Keep up to date with our current wholesale accounts, update any outdated accounts
• Scope out + Reach out to potential retailers on a regular basis. Track this communication in excel.
• Be aware of wholesale sales goals and track progress/growth
Office/Operations Management:
• Oversee the tasks/duties of studio co-ordinators (usually 1-2 working at a time) and ensure they are executing their duties in a timely/efficient manner.
• General Office Organization and upkeep and ensure office supplies are ordered weekly
• Oversee that ecomm orders are getting sent out on time and able to step in with any higher level customer service issues
• Ensure parcel pick ups / deliveries are being made daily or as needed
• Problem solve with any day-to-day operational issues that may arise
• Help to manage the pick up and delivery of various production runs, ensuring that units are allocated and organized properly.
• Coordinate with CEO and execute on any special projects/tasks as needed such as events, collaborations and brand initiatives
Qualifications - Applicant must exhibit the following skills and experience:
• At least 3 years of relevant industry and/or management experience 
• Proficient in excel (a must) and quickbooks a bonus!  (Basic QB training will be provided)
• Motivated, passionate and looking for a long term career with A Bronze Age
• Must have experience in sales, retail or customer service 
• Enjoys pleasantly communicating with others and displays professional email/phone  etiquette at all times
• Must have motivation to grow a business and reach our sales goals
• Works well under pressure and can handle a high-paced work environment
• Can think and plan at a high-level - is able to envision the broader picture of all projects and tasks pertaining to their role
• Can successfully manage a small (1-3 ppl) team 
• Highly organized and excels in managing their time effectively
• Must contribute positive and kind energy to our work environment and get along easily with others
• Proficient with basic math, invoicing, managing spreadsheets and can help manage multiple parts of the business at once