Description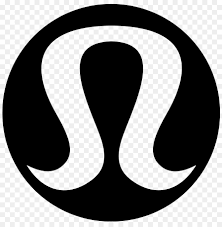 VP, Corporate FP&A
Job Type: Full-Time, Permanent
Language: English
Start Date of Employment (Approx.): As soon as possible
Minimum Education: Bachelor's Degree
Positions Available: 1
NOC Group: (0013)
Job Location(s)
1818 Cornwall Ave
Vancouver, British Columbia
V6J 1C7 Canada
Job Description
Vice President, Corporate FP&A
Reporting to the SVP, FP&A, the Vice President Corporate FP&A leads all Global planning, analysis and consolidation efforts for the company. This position is a strategic advisor to the COO and their senior management team playing a pivotal role in company growth plans and in year performance management.
Key responsibilities include
• Responsible for annual Global long-range financial plan process in close partnership with Business FP&A, Strategy and Operations.
• Lead annual operating plan cycle supporting the company's strategic priorities.
• Prepares/guides board level reporting, quarterly business review and internal monthly management reporting.
• Manage capital processes to evaluate, approve and monitor investment decisions across Information Technology and other strategic priority areas.
• Lead P&L reforecast process driving in year investment decisions, ensuring and improving accuracy across all areas of the company.
• Responsible for supporting all corporate expense areas (Office of the CEO and COO, Supply Chain, Information Technology, Finance, Legal and Compliance, Facilities, People and Culture), ensuring functional leaders have a deep understanding of their businesses and financial implications of all decisions.
• Oversight of the Hyperion Planning and Hyperion Strategic Finance applications, ensuring efficiency, accuracy and continuous systems development for planning and analytics.
• Participate in cross-functional initiatives to provide financial analysis direction for operational decisions.
• Leads and develops a high performing Corporate FP&A team covering a diverse set of areas and ensures understanding of key
Required skills, experience and academic/education requirements
• University degree in Commerce or Business Administration coupled with CA/CPA, CMA, CGA or MBA
• 15+ years of progressive financial analysis and reporting experience in fast paced business environments, Retail industry experience required
• 8+ years' experience leading a team with effective communication skills both written and verbal. Must be able to communicate effectively to senior management.
• Strong financial background; exceptional analytical and modeling skills; expert knowledge of financial statements
• Experience with Hyperion or other large ERP systems is an asset
• Strategic and analytical thinker that takes pride in quality
• Ability to attract and recruit top talent, motivate and develop a high performing team
• Strong ability to adhere to deadlines under pressure, proactive, flexible, dependable and solution oriented
• Quick learner and adaptable to an ever-changing environment
*Comprehensive benefits package including extended medical, dental, disability, & RRSP matching and performance based bonus available. We offer a competitive salary based on experience and support in relocation costs for qualified candidates not residing in Vancouver. The employee is eligible for performance based salary increases & bonuses.