Talent Acquisition Specialist
Description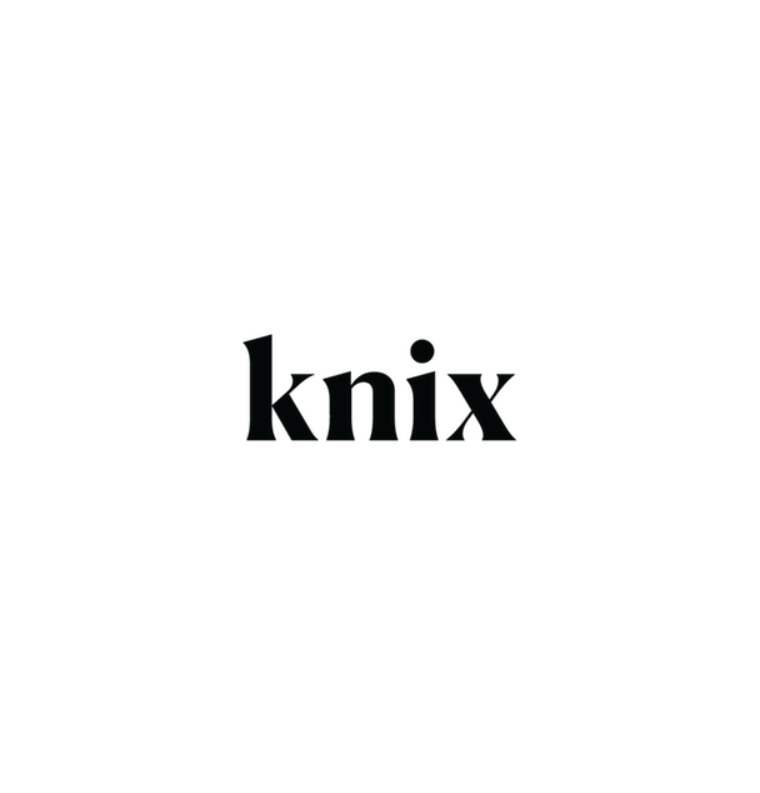 Knix is on the hunt for a Talent Acquisition Specialist to play a lead role in helping Knix identify and engage with diverse top talent, improving and contributing to our employer brand along with attracting our most important asset – our people! Working within the People Team at our Toronto Headquarter office and partnering with cross-functional teams, you'll be responsible for managing full-cycle recruiting across the organization and fostering strong partnerships with key stakeholders. You will help us develop best in class processes and excellent candidate experiences.
What you bring to the table
The opportunity to make a big impact in this role is very real. If you get excited about helping to build diverse and inclusive teams, keep reading!
● You love finding diverse talent and helping to build great teams in high growth companies
● You are a strong, clear communicator who knows how to keep stakeholders on the same page
● You are passionate about providing an excellent candidate journey and going above and beyond to achieve it.
● You are a natural relationship builder, and you care about people
● You are super organized and love working in a fast-paced environment with multiple moving targets
● You are curious – always questioning, always probing, and never blindly accepting what is.
● You live for continuous improvement – whether it's processes, workflows or cost savings.
● Above all, you're proactive, positive and inspired by Knix and its mission.
The Opportunity:
● Manage the full cycle recruitment process for HQ (below Director level) and Retail roles while providing world-class candidate experiences;
● Headhunt and activate passive candidates to nurture a pipeline of diverse top talent for key positions for current and prospective opportunities with a continuous pulse on the candidate landscape;
● Actively seek out creative and cost-effective strategies to source diverse candidates, build and manage a high-volume talent pipelines, leverage technology, and improve the recruitment process
● Lead in the development of inclusive recruitment and hiring practices;
● You'll regularly collaborate with the HR team on various initiatives to ensure we are all succeeding together by creating a positive, respectful and inspiring work environment;
● You'll act as a change champion, supporting and promoting changes to our recruitment processes, technologies and programs as required;
● Drive inbound applications using social media tools like LinkedIn, professional networking, direct sourcing, social media, external boards and employee referrals;
● Partnering with hiring Managers to ensure candidates are interviewed and scored using a standardized and consistent method;
● Providing guidance to hiring managers to educate and align them to Knix recruitment practices;
● Partnering with hiring managers to execute on hiring strategies with regular updates and shared analytics;
● Partner with the hiring manager to create job postings;
● Ensure all references and background checks are completed;
● Assist with recruitment or other People program related internal projects as required;
What we are looking for:
● You have 2 – 5 years of full-cycle recruitment experience in a fast-paced high growth company environment; experience recruiting in retail would be an asset
● You have a multichannel approach to recruitment: inbound, outbound, referrals, social media etc.
● You have the ability work effectively with a remote team during COVID-19
● You have exceptional storytelling and influencing skills to positively represent Knix in the market
● You are a strong, clear communicator who knows how to keep stakeholders on the same page
● You have demonstrated skill in building meaningful relationships with hiring managers and candidates;
● You have strong interviewing skills including experience in developing behavioural based, competency related interview questions
● You have experience working with LinkedIn Recruiter and other ATMs
● You have a strong sense of confidentiality, integrity and the ability to deal with sensitive information
● You possess an intuitive, methodical, curious, tenacious and persevering mindset
● You are highly self-directed and solution-oriented with a high sense of urgency to deliver results and meet business deadlines
● You are passionate about learning about the motivations of others and what drives them in their career;
● You have experience championing diversity and inclusion programs or initiatives;
● You are a strategic thinker who brings a problem-solving mindset to any challenge;
How we Hire
Our people are what make Knix, Knix! Our people are passionate and have a strong belief in our mission. Our people are naturally curious and ambitious by nature. Employees feel respected and supported at Knix. We take an inclusive and equitable approach offering the same interview experience to every candidate we meet with. Knix is an equal opportunity employer, we celebrate everyone and their intersecting identities. We know and believe that diverse and inclusive teams empower us to make better decisions and inspire innovation so that we can better serve our customers and community.
We are committed to providing reasonable accommodations and will work with you to meet your needs. If you are a person with a disability and require assistance during the application process, please don't hesitate to reach out! We celebrate our inclusive work environment and welcome members of all backgrounds and perspectives to apply.
Following the advice of Canadian health authorities, to mitigate the risk of potential spread of COVID-19 and support social distancing, all recruiting activities including interviews and new hire onboarding will be conducted virtually.