Location

Kelowna, Canada

Date Posted

August 24, 2020

Category

Retail



Job Type

Full-time



Description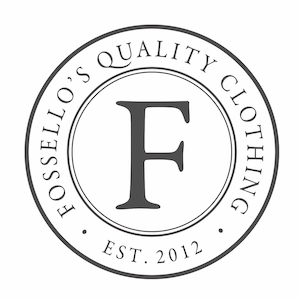 It is genuine connection and love of beautiful things that has brought our team together, and that continues to drive us forward. This appreciation inspires everything we do, from marketing and branding, to building meaningful relationships and always leading to creating beautiful, purposeful wardrobes. It is the heart & soul of our culture, creating a gathering place that always feels like home.
If this sounds like the right fit for you, we would love to meet you!
As a Style Advisor, you are responsible for providing our guests with a world-class experience throughout every touch point within our store. You are able to speak authentically about who we are, as well as our curated brand partners.
Responsibilities:
• Build authentic and genuine connections with our guests, sharing your knowledge of brands, products and styling to build creditability and long standing trust.
• Successfully communicate features, fabrications, aspirational styling ideas and best care instructions
• Contribute to the achievement of daily shop sales targets
• Prepare the store for success: replenish garment styles, fold, size, merch and dress mannequins
• Actively maintain shop appearance, keeping merchandise stocked and organized, while ensuring that the retail floor is clean and well presented
• Maintain knowledge of in-stock shop availability both on the sales floor and in backrooms
• Receive and process stock which includes; unpacking, counting, tagging, sizing and placing on the floor, with overflow stock in back room and assigned to storage areas
• Assist with re-stocking and pricing duties, including sale and holiday preparations as requires
• Maintain, clean and run fitting rooms, returning product to appropriate areas
• Prepare merchandise for tailoring/alterations as required, by completing necessary documentation
• Complete assigned clean -up duty
• Utilize the Point of Sale system accurately, process payments, refunds and exchanges and issue gift cards
• Participate in staff training and shop events as scheduled
• Support in additional duties as directed by management team
Competencies:
• Previous retail experience preferred
• Passion to deliver premier guest experiences
• Driven to exceed guests expectations
• Optimistic, passionate, friendly and authentic
• Demonstrate a sense of urgency and is comfortable working in a team focused environment
• Strong communication and interpersonal skills - perceptive to guests needs
• Capable of handling difficult conversations and interactions
• Honest and positive, and able to effectively receive and communicate feedback
• Results-oriented and driven, with high expectations of self and team
• Ability to work a flexible schedule that will include weekends, evenings, holidays and special events
Reports to: The Style Advisors report directly to the Store Manager and Assistant Store Manager
Working Team: Store Staff
Collaborates with: Store Owner, Executive Management and Marketing teams.
Please apply by responding to the email listed below and attach your resume and cover letter in either PDF or MS Word format.
While we thank all applicants for their interest, only shortlisted applicants will be contacted.
Thank you for your interest in joining the Fossello's family!