Location

Sechelt, BC (Sunshine Coast), Canada

Date Posted

March 17, 2021

Category

Management



Job Type

Full-time



Description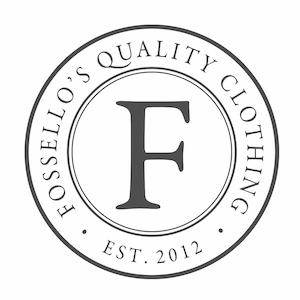 It is genuine connection and love of beautiful things that has brought our team together, and that continues to drive us forward. This appreciation inspires everything we do, from marketing and branding, to building meaningful relationships and always leading to creating beautiful, purposeful wardrobes. It is the heart & soul of our culture; creating a gathering place that always feels like home.
If this sounds like the right fit for you, we would love to meet you!
As the Store Manager, you will use your natural leadership and entrepreneurial spirt for bringing out the best in others; inspiring your team to deliver uncompromising guest experiences, while meeting and exceeding financial and business objectives. You are the operational owner of all aspects of the day to day business including managing the performance of the sales floor, inventory turnover and visual merchandising. In addition, you will work closely with Fossello's Buying Team and Executive Managers and play a key role in developing and executing seasonal marketing plans that will be carried through both in our stores and online.
Responsibilities:
• Create an energy within our team that tells our brand story ; engaging with our guests to build genuine connections - ensuring they always leaving with a sense of anticipation to return.
• Motivate your team to always present themselves in a way that reflects the brand and is aspirational to our guests
• Provide consistent coaching and feedback to hold your team accountable to results; you are accountable for the performance evaluation delivery process for all members of your team
• Responsible for all product/inventory management, including creating an effective product knowledge strategy, and managing sell-through.
• Create inspiring and engaging store visuals and window displays following the Seasonal Vision Board
• Work alongside executive team to develop and execute in-store marketing strategy for new launches and in-store promotions, including coordinating styled photoshoots
• Ensure excellence in guest experience through all email and social media communication
• You are responsible for hours management and scheduling for your team
• Perform inventory counts and spot checks for loss prevention
• Accountable for and oversee the execution of all deliverables on checklists, preparing store for success
• Develop, implement and maintain strategies for operational efficiencies
Competencies:
• 4 + years of experience in a retail environment
• 2+ years of experience in team management
• Passion to deliver premier guest experiences
• An undergraduate business related degree or diploma considered an asset
• You possess an entrepreneurial spirit and continuously innovate to achieve great results
• Demonstrated ability to develop and lead a high performance team
• Ability to work a flexible schedule that will include weekends, evenings, holidays and special events
• A deep understanding and commitment for the industry in which we operate
• Transparent, honest and positive with a strong ability to receive and communicate feedback and collaborate with cross functioning team members
Reports to: Operations Manager
Working Team: Graphic Designer, Photographer, Store Staff
Collaborates with: Store Owner, Operations Manager
Please apply by responding to the email listed below and attach your resume and cover letter in either PDF or MS Word format.
While we thank all applicants for their interest, only shortlisted applicants will be contacted.
Thank you for your interest in joining the Fossello's family!