Social Media Content Creator and Events Coordinator
Description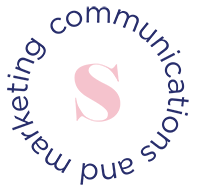 Hourly: $25/hour
Hours: 20-30 a week
Are you a passionate storyteller, visual branding expert, and skilled communicator who has a proven track record of managing and growing social media channels? Are you a clever copywriter? Do you have a public relations mindset where you enjoy working with media and influencers and hosting events?
SLAP Communications is looking to hire an Events Coordinator and Social Media Content Creator. This position is designed to elevate our clients' online presence and execute integrated communications strategies.
Responsibilities:
Event Coordinator
• Contribute to creative brainstorming team sessions
• Facilitate event creation
• Coordinate events
• Manage production team with event set-up, tear-down, and follow-up processes.
• Conduct final inspections on the day of the event to ensure everything adheres to the clients' standards.
Social Media
• Be passionate about 'all things social media'.
• Familiarity with best practices and comfortable navigating various social platforms.
• Create creative, compelling, and engaging video and photo content for Facebook, Twitter, Pinterest, with a primary focus on Instagram stories.
• Post actively, implementing a mix of both organic and targeted posts, experimenting with different tactics, reporting on the results, and ensuring all communication is on brand, maintaining a consistent tone.
• Stay current with all new social media developments and formats
• Work with the design team as required and actively engage with stakeholders and client followings
• Contribute to conversations in relevant forums, bringing positive awareness to our clients' brands.
• Measure and track all results, possessing familiarity with reporting apps and programs.
Requirements:
• Two plus years of direct experience. Marketing education is an asset.
• Natural online and offline relationship-builder
• Strong oral and written communication skills with excellent wordsmithing abilities.
Nice to Haves
• Experience working with media and influencers
• Strong understanding of SEO and familiarity with SEO analysis and best practices
This role is a work-at-home position with a strong focus on 'being in the field', requiring weekly client visits ranging from Vancouver to the Fraser Valley.
If this position interests you and sounds like a fit, please apply with an updated resume and cover letter, specifically speaking to the roles and responsibilities outlined in this posting.
About Slap Marketing and Communications
SLAP is a full-service marketing and public relations firm specializing in tourism, farm-to-plate, and lifestyle. SLAP's in-depth industry knowledge enables us to quickly assess our clients' needs and provide a wide range of services, such as visual branding, media relations, and influencer outreach.
Our Philosophy
We are a group that is young at heart and daring in thought, edgy enough to get noticed in today's inundated world. From the lattè-holding hipster to the energetic zoomer, we love media and influencers of all ages and backgrounds and, given their unique perspectives, their stories take a different slant. We speak in the vernacular, are approachable, and exude energy in our messages. We imagine that we are out for a latte with the people we speak to, translating to high-fives, hugs, and depth of conversation.
Are you ready to make a mark -- we mean SLAP!