Location

Toronto, Canada

Date Posted

November 9, 2021

Category

Fashion



Job Type

Part-time



Description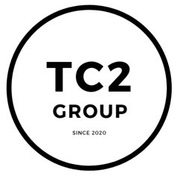 January 2022-March 2022
Summary:
We are looking for a bright and organized individual for our current 6 to 8 week length Fashion Internship Program.  Students in a fashion related course are encouraged to apply to fulfill required hours for credits through their school internship programs. This placement is great to get your foot into the industry with real hands on experience to build a resume.
** Please read the following criteria prior to applying some of the responsibilities for this internship will include:
• General administrative duties
• Receiving sample collections
• Entering and verifying orders
• Assist in Sample Sale
• Social media marketing
• Assist Sales Team with client support as needed (client note taking, sourcing potential clients, client presentations etc.)
COVID-19 considerations:
To keep our workplace safe we require all students to take a Covid-19 test prior to their start date. We also provide masks and hand sanitizer.
Most important attributes:
• eagerness to learn and assist with all tasks/aspects of the business
All interested students should send a cover letter and resume to Antonella Longobardi at antonella@tc2group.ca.