Location

Toronto, Canada

Date Posted

September 1, 2021

Category

Sales



Job Type

Full-time



Description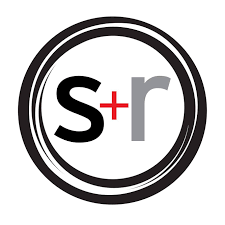 About Us
Our strength is our people: At Slavin Raphael, we are always focused on providing an exceptional service to customers we serve. That dedication has helped the company to remain the number-one Premier Fashion Agency in the apparel, footwear, and accessories industry in Canada. Our office and showrooms are located in the Yorkdale area of Toronto. We are proud of our close-knit people environment and are looking for an energetic and enthusiastic individual who has the required skills to fill the position responsibilities and the attitude and personality to mesh with the other team members.
We are looking for an experienced Sales Representative to join our team. The Sales Representative is responsible for the growth, profitability, and account penetration in the whole of Canada. They will be managing existing accounts and securing new ones. This position requires travel within Canada and potentially to the USA or Europe (All travel has temporarily stopped due to COVID-19). This in-house position is based in their Toronto office.
CORE FUNCTION:
• Establishes, develops and maintains business relationships with current customers and prospective customers in the assigned territory/market segment to generate new business.
• Services and supports customers through phone calls and store visits including product knowledge presentations.
• Coordinates sales effort with marketing, sales management, accounting and logistics functions.
• Supplies management with oral and written reports on customer needs, problems, interests, competitive activities, and potential for new products and services.
• Participates in trade shows and conventions.
REPORTING:
• Reports directly to team lead.
QUALIFICATIONS:
• Must possess 1-3 years business development experience, retail or sales experience, and/
or managing client accounts in the fashion distribution industry.
• Fluent in English. French will be an asset
• Must be results-orientated and able to work both independently and within a team environment.
• Must possess excellent verbal and written communication skills.
• Proficiency in using Microsoft Office Suite applications and contact management software.
• Must possess a valid driver's license