Quality Development Director
Location

Vancouver, Canada

Date Posted

November 4, 2019

Category

Other



Job Type

Full-time



Description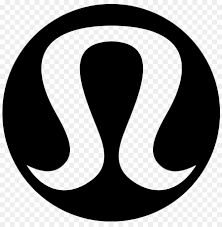 Quality Development Director
lululemon athletica
Salary: $150,000.00 - $225,000.00/Annually
Job Type: Full-Time, Permanent
Language: English
Start Date of Employment (Approx.): As soon as possible
Minimum Education: Bachelor's Degree
Positions Available: 1
NOC Group: (0911)
Job Location(s)
1818 Cornwall Ave
Vancouver, British Columbia
V6J 1C7 Canada
Job Description
Quality Development: viable & sustainable quality mechanisms to bridge design & development intent with the reality of technical readiness in order to yield production success.
Core Accountabilities:
· Deliver & Lead the management of a Quality Development program that continually elevates the highest quality standards based on regulatory, brand and guest requirements.
· Manage a team of technical quality raw materials, garment and color technicians
· Identify in product design/development phases, the technical risks of designs and propose risk mitigation plans.
· Create and execute processes to on-board new mill/factory partners to ensure clarity of requirements with our supplier base.
· Work closely with LLO's to hand off risk assessment packages for 'right the first time' execution in production.
· With LLO, ensure monitoring of supplier performance and Voice of Process (VOP)at suppliers.
· Serves as SME for supplier CAPA resolutions and feeds back VOP and supplier insights to the business. *Advise the Company's leadership on global best practices with respect to Quality.
· Monitor and analyze the strategies, policies and best-practices within the retail industry and other applicable industries.
· Define organizational goals, align the teams and measure performance against these goals.
· Cross functional collaboration and education.
Required Skills, Experience and Academic/Educational Requirements:
· Bachelors/Diploma in Engineering, Textiles, or related field.
· 5+ years experience in personal care or textiles and apparel manufacturing processes, design/product development processes, and project management.
· Minimum 10 years of experience working personal care or textiles and apparel manufacturing and product Development.
· 5+ years experience managing Voice of Customer for personal care or apparel at a global company and working with a global quality system.
· 5+ years experience and knowledge of commercialization processes and calendar processes and able to work against deadlines.
· 5+ years experience in implementation of quality tools and best practices such as Lean, TQM, Six Sigma, DfM, FMEA, SPC, RCCA, CAPA, process capability analysis. (This requires in-depth training of team to create strong foundation on which the QD governance model can operate)
· Ability to analyze workflow, identify technical risks, propose risk mitigation plans and assess bottlenecks and improvement opportunities.
· Must understand of Garment construction, technical fabrics, color lab dips, color, standards, prints and yarn dye and related mill and garment factory machinery to execute technical readiness and timely in-season deliverables.
· Must utilize advanced strategic, technical and problem solving skills to evaluate team members' and cross-functional partners' approaches and pro-actively establish upstream measures to meet deadlines.
*Comprehensive benefits package including extended medical, dental, disability, & RRSP matching and performance based bonus available. We offer a competitive salary based on experience and support in relocation costs for qualified candidates not residing in Vancouver. The employee is eligible for performance based salary increases & bonuses.