Production / Brand Manager
Description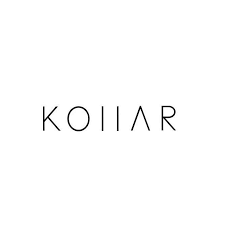 Job Description
Kollar Clothing is a menswear brand that focuses on delivering luxury clothing, with street sensibilities, at an attainable price point. As the Production / Brand Manager, you will work with the designers during the development & sampling stages to take products from inception to production-ready. Your main responsibilities will be organizing production so that it is on time for each season. You will also be managing deadlines for the brand, including photoshoots, holidays, and shipments arriving to canada. You will also track inventory sell-through with Shopify so we are ready to order more inventory when time comes.
Work Description
* Plan production schedule for the year.
* Assist with making revisions when needed ( not mandatory )
* Assess samples with Designers during Revision Meetings to ensure all requirements have been met & take notes
* Present all related information from previous Revision Meetings to allow for complete and accurate review of each sample stage
* Review skus and products to ensure we have enough inventory, also watching inventory to ensure we are never sold out.
*Meet deadlines with suppliers and managers.
*Liaison with Designers & Production Manager to communicate with Manufacturer(s) on all fit/design issues & changes
* Understand how to grade garments and tolerance is a bonus.
* Understand how to track inventory and sell throughs.
Requirements
* Knowledge in Illustrator
* Knowledge of luxury & contemporary brands
* Knowledge of garment construction & fit
* Able to work with Microsoft Office: Word, Excel, etc
* Excellent communications skills via spoken & written formats
* Fast learner & able to work under pressure
* Detailed & organized
* Please include portfolio where possible
* Experience with Inventory sell-throughs.
Part-time hours: 25 per week
Starts as Part-Time, May Lead to Full-Time Salary.
Looking for someone who wants a long-term position in Kollar.
Range : $18 - $30 / Hour
Since 2014
( As Seen On Complex, GQ, WWD, New York Fashion Week & More! )