Description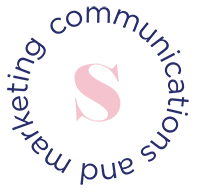 What is SLAP all about?
Based out of the Lower Mainland, Slap Communications is a full-service public relations firm specializing in tourism and agriculture. We chose these industries, simply because we love to travel and eat.
What is it like working with the SLAP team?
We are a group of storytellers that is young at heart and passionate about sharing our clients' stories. We are highly relational, meaning we love people and creating authentic relationships with media and influencers, of all backgrounds, and the stakeholders in the communities in which we live and work.
What are we looking for in our newest team member?
If you are a social media and public relations rockstar that loves cocktails, lattes, and leaving pink splashes wherever you go, we would love to hear from you!
Skills and Requirements:
-You are an enthusiastic team player that will be working closely with our Content Creation and Public Relations Managers.
-You are an outgoing, goal-driven, creative social media whiz that knows how to create a detailed social media content schedule for Facebook, Instagram, and Tik Tok.
-You write captivating and compelling captions and incorporate effective hashtags. -You are an excellent written communicator and know that attention to detail and correct grammar cannot be overlooked.
-You scroll socials frequently, identifying new trends and quickly act on connecting clients to them.
-When monitoring the clients' accounts, you pay close attention to all levels of engagement and respond promptly while also exploring new accounts to engage with.
-You respond to all questions and inquiries in a responsible manner, recognizing your brand ambassador role for our clients.
-You build online relationships for our clients, leading to new collaborations and partnerships.
-You are well-versed with creating and launching paid targeted campaigns.
-You use effective social media reporting tools, detailing the results of your hard work.
-You have creative energy bringing new ideas to the table for media events and social media campaigns.
-You have a bachelor's Degree in marketing or communications and/or 3+ years of professional social media management experience.
Location: This is a 'work from home' position allowing for flexibility with hours.
Work Arrangement: 35 hours per week with the opportunity for growth.
Start Date: As soon as possible
Closing Date: This position will remain open until it is filled.
Please submit your resume with a cover letter. We thank all those who are interested but will be only contacting shortlisted candidates for interviews. Our preferred candidate resides in the Fraser Valley of British Columbia.
Salary: $24.00-$28.00 per hour
Benefits:
• Company events
• Flexible schedule
• Work from home Flexible
Experience:
• Marketing: 2 years
Work Location: Remote