Personal Shopping Assistant
Location

Vancouver, Canada

Date Posted

November 8, 2023

Category

Styling



Job Type

Full-time



Description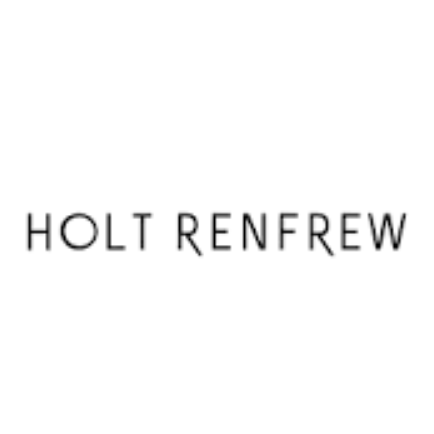 Holt Renfrew offers you an inspiring, fashion-driven environment with opportunities to learn and grow. From our incredible partnerships with iconic luxury brands, to our commitments to corporate social responsibility, you will be inspired every day.
A job at Holt Renfrew offers a competitive total compensation, a generous employee discount, pension, and health & dental benefits, tuition assistance, and continuous learning and development.
The Assistant, Personal Shopping provides partnership and administrative support to the Personal Shopper.
Specific responsibilities include (but are not limited to) the following:
• Schedule all appointments and maintain calendar of Personal Shopper
• Review and handle all correspondence including drafting of and producing official client invitations
• Speak on behalf of Personal Shopper via telephone or email while maintaining superior customer service and ensuring follow-up in a professional and timely manner
• Maintain Personal Shopper client profiles and information, track and interpret data to ensure accuracy
• Prepare and coordinate materials and merchandise for all client appointments ensuring standards are maintained
• Coordinate alterations, product transfers, COG's, Holds and other services as required
• Other duties as assigned including errands as deemed necessary to maximize efficiency of Personal Shopper's schedule/work
• Maintain merchandising standards in the Personal Shopping Suites and on the selling floor when removing and returning product
• Ensure the suites meet all Store Readiness requirements including overall maintenance and housekeeping
• Reduce or eliminate loss through effective loss prevention
• Attend PK session to become the expert
• Comply with all Health & Safety policies and requirements
The ideal candidate:
• High School diploma
• Previous retail experience preferred
• Advanced proficiency in MS Word, Excel, Power Point, Outlook, Internet
• Fully bilingual in French and in English.
The measures of success:
• Contribution to financial objectives
• Individual objectives linked to the achievement of department goals
• Feedback from internal and external clients
• Holt Renfrew is an equal opportunity employer committed to fostering a diverse and inclusive workplace. Our future success depends on the perspectives and contributions of all our employees -- their diverse backgrounds, abilities and experiences make our business stronger. If you are contacted for a job opportunity and require accommodation, please email careers@holtrenfrew.com and let us know so we can ensure you have an accessible candidate experience throughout the recruitment process. All requests are confidential and used only to meet candidate needs.
Hiring Range / Échelle salariale à l'embauche :
$17.00 - $19.00 / 17,00$ - 19,00$ (per hour / de l'heure)
Final compensation for this position will be determined based on the candidate's unique skills, expertise, individual qualifications, and assessed contributions to the role following the completion of the interview process. The range stated is the starting range for this position. Offers may vary with experience, qualifications, performance, and local market conditions. We strive to offer competitive compensation that aligns with a candidate's contributions to our team, along with a comprehensive benefits package, enticing perks, pension matching, incentives, and our coveted employee discount.