Marketing & Ecomm Manager
Description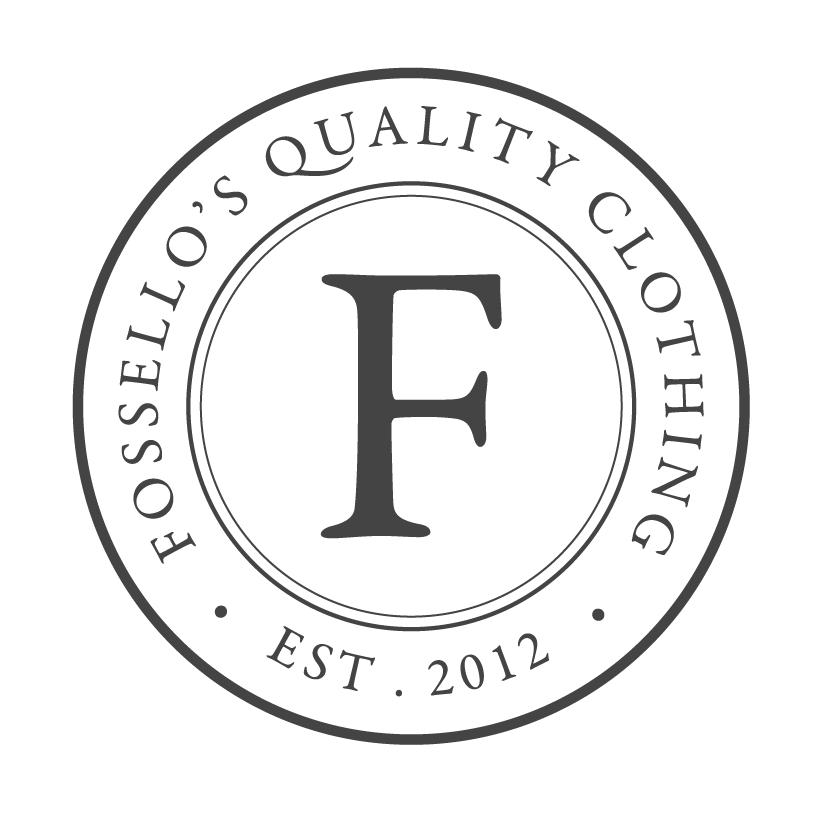 Fossello's
We believe that choosing wisely is a greater luxury than purchasing endlessly. We do not believe in fast and fleeting fashion...instead we are driven by permanence, transcendence and direction. We seek brands that have the highest quality and ethical standards, and are dedicated to business practices where environmental responsibility is priority. We are naturally drawn to a simple palette, classic silhouettes and easy to wear pieces and believe in the powerful connection between how we dress and how we feel.
The Job
The Marketing & Ecomm Manager is someone who is able to represent Fossello's through online platforms, they have a deep understanding and love of the brands and vision of the business. They have the ability to recreate the exceptional in- store experience through social media and other online platforms.
As the Marketing Manager you are responsible for managing and producing our digital media content across all social channels using innovative and brand propelling marketing strategies.
This role is ever evolving and it's your job to strategize effective ways to achieve company financial and business objectives. You are the link between how our customers experience Fossello's in the digital world and all other areas of the business.
Reporting Structure
The Marketing Manager reports directly to the Owner/Founder.
You will work closely with other members of the Fossello's team such as Graphic Designers, Buying, Store Managers and Style Advisors.
Responsibilities
STRATEGY
• Identify, measure, report and achieve KPI'S
• Following brand guide, develop and execute yearly marketing strategy and plan
• Proficient and continual communication between ownership and remainder of the team
• Leverage all available applications, technology and trends
• Engage and be aware of cultural and community happenings as it relates to our customers and brand
• Strong understanding of Fossello's brand and core values
PHOTOGRAPHY
• Create database of models
• Book studio and talent for bi-weekly shoots
• Select and pull product for shoot
• Arrange transport of product to shoot
• Review all in-house and brand images for approval before publishing
ECOMM
• Following marketing plan update all areas of the website
• Identify & upload all new merchandise, using approved images
• Write content for descriptions, meta & SEO
• Manage current inventory online
• Visually merchandise the site
EMAIL MARKETING
• Following marketing plan create and execute email communications
SOCIAL MEDIA
• Continually source and leverage images of influencers in our brands
• Engage in all aspects of social media
• Influencer partnership strategy and execution
Competencies:
• 4 + years of social media experience
• Experience working with e-commerce, its an asset if you have worked with Lightspeed
• Experience using planoly or canva is an asset
• Creativity with the ability to think outside the box
• Can be given an idea or concept and then "run with it" and bring it to fruition
• Project management and team leadership skills
• Prioritization, multitasking, and time-management skills to meet multiple deadlines
• Excellent written and verbal communication skills
• Demonstrated competence in MS Office: Specifically, Outlook, Excel, Word, PowerPoint, Publisher as well as Google Workspaces and Slack
• Please apply by sending a resume and cover letter in either PDF or MS Word format.
While we thank all applicants for their interest, only shortlisted applicants will be contacted.
Thank you for your interest in joining the Fossello's family!
Job Types: Full-time, Permanent
Salary: $50-$70k per year