Junior Public Relations Intern
Location

Vancouver, Canada

Date Posted

September 14, 2021

Category

PR/Marketing



Job Type

Intern



Description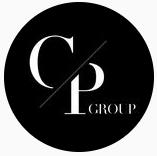 Junior Public Relations Intern ASAP - SEPTEMBER 2021 (Vancouver and Toronto)
The CP Group is currently looking for a passionate and responsible Junior Public Relations Intern to learn the ins and outs of the ever-changing PR industry. You will be handling tasks and helping out with digital launches and events in the fashion, hospitality, and luxury industries.
The Connoisseur Planning (CP) Group is not your traditional agency.
With over a decade of experience in public relations and luxury lifestyle services, the CP Group is a full-service, boutique agency that specializes in elevating fashion, food, travel, entertainment, lifestyle, and luxury brands and experiences.
Members of the CP team – led by Founder Vedika Solecki – take great pride in their commitment to excellence and personalized approach to fit the needs of each client and deliver experiences like no other.
They will assist with: 
• Supporting digital events and launches, logistics, sourcing, etc.
• Support on securing new partnerships
• Writing for PR and digital media; media pitches
• Participating in creative brainstorm sessions
• Writing for different social media platforms and updating instagram accounts
• Assistance with special events; event planning, gifting programs, influencer campaigns
• Client-related research and maintenance
• Experience in basic graphic design and website maintenance, specifically with Wix platform
Administrative duties include:
• Email cold-calling
• Tracking logistics and working on work back plans
• Help with the execution of live digital events
What we look for in our JR coordinators is
• Flexible and able to adapt to change
• Great sense of humor
• Is able to handle stressful situations and meet deadlines
• Keeps a positive attitude and is able to balance work and social life
• Enjoys fashion and is on top of latest trends and travel destinations
• Extremely organized
• Familiar with Google Suite - Word, Excel, PowerPoint, etc.
• Loves dogs and traveling 🙂