INDEPENDENT SALES REPRESENTATIVE
Location

Anywhere, Canada

Date Posted

July 22, 2022

Category

Sales



Job Type

Part-time



Description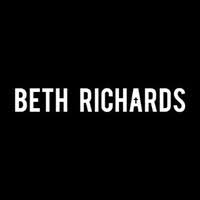 BETH RICHARDS DESIGN INC. is a well-respected fashion company with two decades of design and product experience. Entering the pet space with a unique fashion approach, we are looking to expand our team and seeking someone who is creative and independent with tremendous sales talent.
INDEPENDENT SALES REPRESENTATIVE
Duties & Responsibilities
‪• Meet or exceed sales goals & budget on a seasonal basis.
‪• Open targeted new accounts as well as maintain and grow existing accounts.
‪• Work with the CEO to keep them up to date on their overall business
‪• Evaluate and suggest accounts/products for growth and market strength
‪• Correspond with accounts regularly to update seasonal collections manage ATS and re-orders
‪• Educate and inform accounts on the brand and product knowledge
‪Requirements
• ‪Proven ability to meet and exceed specified sales targets, prospecting and developing new and existing accounts, and growing strategic relationships
• Must have substantial knowledge of the fashion industry, pet industry an asset.
‪• Excellent organizational reporting abilities, order and time management
‪• Positive attitude with the ability to sell remotely and in person.
• Ability to communicate in a positive and effective way with accounts and management.
• Excellent customer service skills.
‪Education & Experience
‪3+ years sales experience in apparel / fashion industry / pet industry, with proven experience growing revenues.
‪
‪Compensation
Independent Sales; Commission only to start, salary review after 6 months
If this sounds like you, please email resume to: info@bethrichards.com